After last week's big increase, initial jobless claims reversed lower this week falling to their lowest level since 5/3. While economists were expecting claims to fall to 345K, the actual level fell from 358K down to 334K. That decline of 24K was the largest weekly decline since April 5th. It is important to remember, though, that just as last week's poor report may have been skewed by the July 4th holiday, this week's report may also have a little noise in the numbers.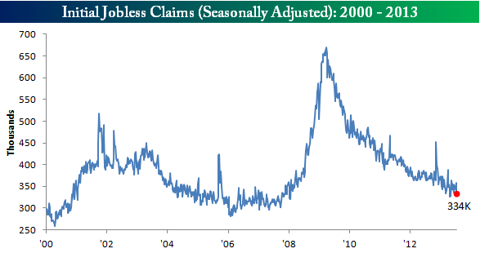 With this week's decline, the four-week moving average fell by over 5K down to 346K. This is now just 8K above the post-recession low of 338K back on May 3rd.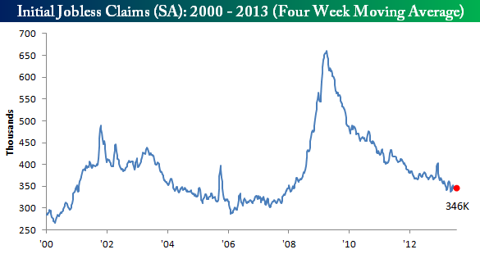 On a non-seasonally adjusted basis (NSA), jobless claims rose by 25.3K up to 408.7K. This is the lowest reading for the current week of the year since 2007, and more than 65K below the historical average of 474K going back to 2000.