Universal Truckload Services (NASDAQ:UACL) is currently trading around $25.30. The following analysis supports our recommendation to buy and hold UACL now through the first week of August 2014 when we believe a price target of $31 will be achieved; a 23% increase from current levels.
Business Introduction:
Universal Truckload Services is an asset-light trucking company that derives its revenues from trucking transportation, as well as intermodal and value-added services. They operate throughout the US as well as the territories of Quebec and Ontario in Canada and Mexico. Trucking accounts for 70% of all transported goods on the North American Continent, and UACL is at the forefront of the slow and steady growth being experienced within the industry. Slow and steady is a key component of this analysis, as the predictable revenue streams and the value-add from acquisitions can be confidently modeled.
Many investors look to the trucking industry to forecast future economic growth. In 2013, US durable goods orders have shown a 5.65% increase and the American Trucking Association index (in terms of tonnage) increased for the first four months of the year. There has not been a four consecutive month increase since 2011. December usually contains trucking's most robust earnings so this uncharacteristic jump in tonnage transported early in the year grabbed our attention. We actually saw indication of this on the Ford (NYSE:F) conference call on Wednesday; and Ford happens to be a client of UACL. It's interesting what investors can glean when they examine this supplier/customer relationship.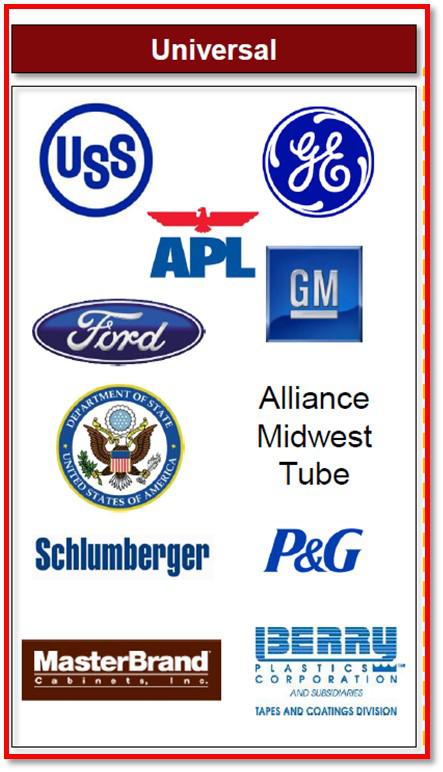 The focal point of our analysis that gives us great confidence not only in the stability of UACL earnings but it's ability to grow and adapt at a rate superior to other trucking companies, was its acquisition of LINC in October 2012. LINC has been a leading provider of custom-developed third-party logistics solutions that help reduce costs and allow global supply chains to operate in a more efficient manner. CEO H.E. Wolfe and CFO David Crittenden, were both officers at LINC corporation and have extensive understanding and experience within the logistics and trucking Industry. Both have played an integral role in UACL's most recent quarter improvements and slight shift in strategy, which has been to further integrate and utilize the higher margin intermodal and value-added services that UACL now has to offer. Let us be clear on the importance of 'value-added services.' Trucking at its purest form is a capital intensive business. Value-added is non-trucking services that contribute to the overall shipping process; i.e.. Packaging, assembly, receiving, and tracking. Take a look at the competitor profile in this industry and where each specializes regarding asset intensity and transportation intensity. Chart provided courtesy of Universal from their Investor Presentation in 2012.
Value-added services is a specialty of LINC, and the reason for the acquisition. The combined company will have lower CapEx expenditures, higher free cash flow margins, and higher return on invested capital than UACL as a standalone.
The chart above depicts the seasonality of trucking quarter by quarter. Trucking services become under-utilized through the middle of the year, which is where UACL now has the strategic advantage through its acquisition of LINC of having the ability to benefit from those higher margin intermodal and value-added services that many other trucking companies do not have access to. We project that these services will aid in smoothing earnings, adding to the stability and growth abilities of the company.
Layman's Business Summary:
As mentioned earlier, the trucking industry accounts for 70% of tonnage transported throughout the U.S. With the economy improving and economic growth starting to increase at a gradual and realistic rate, the trucking industry will be at the forefront of these benefits to be derived from increased productivity, product development, and ultimately the transfer of goods.
To capitalize on this increase in the transfer of goods, investors should be looking for companies that operate within the trucking industry that have strategic and competitive advantages such as UACL that are not only able to generate revenues from trucking during the seasons that are inherently more busy in the transfer of goods than the others, but also be able to be profitable in the seasons where this transfer of goods is not quite as strong. Once again UACL is able to accomplish this task through their acquisition of LINC, which adds to their higher margin intermodal and value-added services.
What you need to know:
We currently estimate UACL's earnings per share to be $2.05 for the fiscal year 2014. Third quarter earnings announcement is expected any day this week or early next (July 25th-30th). Due to the lack of coverage by analysts of UACL because of the small market cap ($750 million), the stock has surprised investors six out of the past 8 quarters. The opportunity for purchase is this week. If UACL management uses this announcement to warn about trouble with the acquisition integration that is an even better buying opportunity. The potential upside is $31 when investors realize the true value of the new UACL by early next year.
Disclosure: I have no positions in any stocks mentioned, and no plans to initiate any positions within the next 72 hours. I wrote this article myself, and it expresses my own opinions. I am not receiving compensation for it (other than from Seeking Alpha). I have no business relationship with any company whose stock is mentioned in this article. This article was written by Hunter Orr, CFA the Director of Research with Alpha Street Research, and our team of supporting analysts specifically Mr. William Hambley. This article is exclusively written for Seeking Alpha and its readers. We personally do not hold any positions in stocks mentioned here, but will on occasion have buy ratings on stocks covered here and those buy ratings are available to our subscribers.