The DESLI Global 50 which tracks the change in short interest for the 50 largest global companies jumped 1.7% yesterday. In Europe, we expect earnings results from Swatch (OTCPK:SWGNF), Kuoni, Rio Tinto (RTP) and Ahold (AHO). The short base for Rio Tinto is very low.
The U.S. will report the latest jobless data, and will also be holding a number of regular Treasury Auctions. This week the U.S. regulator, the SEC, announced that it was reopening the consultation period on the uptick rule proposals.
We expect a large number of earnings announcements from the retail sector Sears (NASDAQ:SHLD), Barnes & Noble (NYSE:BKS), Van Heusen (NYSE:PVH), PetsMart (NASDAQ:PETM) and Buckle (NYSE:BKE). Buckles short base is around 14% and rising.
In Asia, the Chinese market has been volatile after its recent strong bull run; analysts noted the associated weakness in commodity prices this week.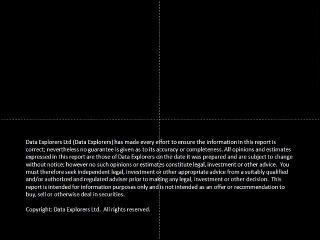 Top main market shorts and squeezes: Download the full report by clicking here.