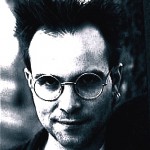 by Demian Russian
Sirius XM (SIRI) is about to rock. Several months ago, when I first wrote about the possibility of Sirius XM turning all of the iPhones and iPod Touches out on the street into full-fledged satellite radios with a simple accessory dock, it was pure speculation. My speculation was based on the technological capabilities of Apple's (AAPL), then yet to be released, iPhone/iPod Touch OS 3.0 update. While researching the OS 3.0 SDK released to developers, it suddenly hit me. I remember the exact moment I connected the dots. I lifted up my head and I remember thinking, "Wait a minute, I think I'm onto something big here — this could be a game changer!"
I can now report that Sirius XM's game changer is about to rock. Sources familiar with the situation are now confirming that this Wednesday, August 26th, Sirius XM will be unveiling the iPhone/iPod Touch accessory docks that I speculated about three months ago. Sirius XM will be hosting a special invitation only media event in New York that day to show off their new products to be available this holiday season. The invitation reads: "View the new lineup of radios and accessories from Sirius XM for the home, office, vehicle and beyond." Satwaves received a press invitation and will be covering the event live as permitted.
Information is beginning to leak out offering us clues about what else we might expect to see at the event. Just yesterday, XMfan.com reported that the iPhone/iPod Touch accessory docks would be called "SkyDocks" and they provided a picture with that name inscribed on the accessory in the diagram. They are also reporting that Sirius XM will be unveiling a new FM modulation technology that will be replacing the cumbersome SureConnect system. The new FM modulation technology works off of the car's electrical system and will not require an external wire to the vehicle's antenna as the SureConnect system did. This technology would make the new iPhone/iPod Touch accessory docks virtually plug and play — even in vehicles without iPod integration or an audio-in auxiliary jack. Other possibilities include dock enabled boomboxes and portable accessory kits with antenna headphones.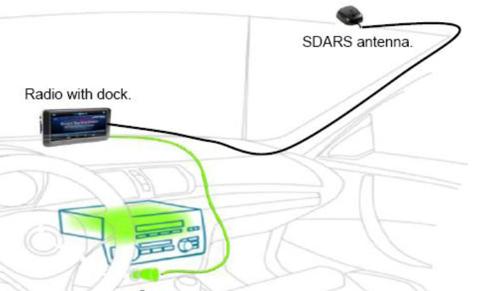 With over 40 million iPhones and iPod Touches out on the street, there is a huge opportunity for Sirius XM to bring the wonders of satellite radio to the masses. A whole new market will open up for Sirius XM with the release of these accessories. No longer will satellite radio be confined to only the car stereo section. These accessories will be available wherever iPhone and iPod Touch accessories are sold — including the nation's Apple stores. With the purchase of a simple accessory, all iPhone and iPod Touch owners will have a full-fledged satellite radio receiver capable of receiving Sirius XM's full satellite line-up — everything, everywhere. During the Satwaves Radio Show last Monday, a caller named Fred from Arizona, when faced with the possibility of getting Howard Stern on his iPhone via an accessory dock, exclaimed "That could be a game changer!" I agree.
Position: Long SIRI