Initial Jobless Claims for the latest week came in at 343,000 vs. estimates of 340,000. Nobody is complaining about the number, however, even though it was slightly higher than expected. It's still low enough to keep investors happy on the jobs front.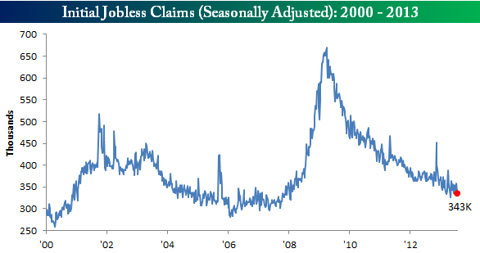 The four-week moving average for jobless claims dropped ever so slightly from 346.5k down to 345.3k, leaving it just over 7k above the post-recession low.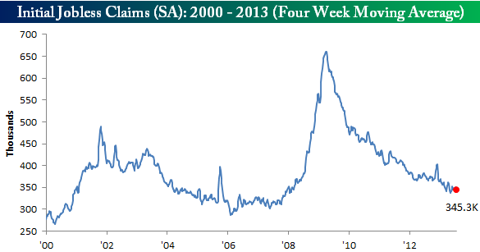 On a non-seasonally adjusted basis, jobless claims came in at 338.1k. This was just low enough to mark a six-year low going back to 2007.