Dividends are great. But often we equate dividend investing with boring investing, or slow investing. Maybe that's because dividend investing often means buying large, mature companies in the "cash cow" stage of their lives.
Many dividend investors, I would imagine, are okay with this. But often the biggest gains come from companies on the journey from small to large. Also, small companies often have more focused management and higher return metrics. These are valuable traits. So, while a dividend strategy is rarely dominated by small or mid-cap companies, it shouldn't completely exclude them, either.
In this article, I've picked five companies with progressive dividend policies and solid businesses. All of them have market caps below ten billion. Some of them, I believe, have the potential to be much bigger companies one day. Some of them are just excellent businesses with focus and returns hard to find in bigger companies. All of them are committed to dividends and will pay us while we wait.
Core Laboratories (NYSE:CLB)
Market Cap: $6.88 billion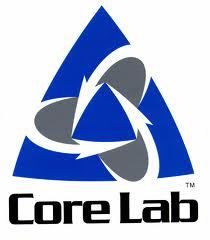 The first on my list is Core Laboratories, or Core Labs. Core Labs is a mid-cap oil servicer and has been a public company since 1995. They focus on production enhancement and reservoir research for oil and gas operators. They do not focus on exploration activity. Core has carved out a niche by developing patented technology. Developing intellectual capital over heavy machinery, Core Labs has put up stellar return on capital and Free Cash Flow numbers which consistently place it in the top decile in Bloomberg Financial's Oilfield Service Report.
You might guess, then, that Free Cash Flow and return on capital are the cornerstones for Core Labs. You'd be right. On the first count, Core has converted into Free Cash Flow 23 cents of each revenue dollar this quarter. Its management's belief is that stock performance over time is directly related to Return on Invested Capital. If so, that would explain the trajectory of Core's stock price; straight up. Core's return on Capital is consistently in the top decile, if not #1, in the oil servicing industry.
And looking at more recent earnings results, one thing really stands out: Constant process improvement in what they do. This trait is what has generally made the corporation a compelling force for production improvements over the last couple hundred years. This spirit is very present in Core Labs. For example,
Margins have improved from 30.3% versus 29.7% in last year's Q1,
Cost of product has declined to 68% of revenues versus 71%,
Core Labs continues to grow its revenue by 200-400 basis points above worldwide oil and gas activity
Finally, this year we saw technological improvements from core bringing a 10 to 15% increase in lateral coverage for each horizontal well. This will especially help improve unconventional oil recovery rates.
On Dividends
Core Labs started paying a dividend in 2008. The dividend is now an important way to return some of that Free Cash Flow to shareholders. The past two years have seen double-digit increases in the dividend. I believe this will continue for the long-term. Revenue is expected to grow by 9%. This year and net income grew by 12% year-over-year in the quarter. Core Labs will continue on the upward path.
Textainer Group (NYSE:TGH)
Market Cap: $2 billion

Textainer Group Holdings purchases, manages, leases and resells a fleet of intermodal freight containers. You may have seen their container freight boxes while driving or at any seaport. Started in 1979, they now have a total fleet of 1.6 million containers representing over 2.4 million twenty-foot equivalent units [TEU]. Textainer makes money by leasing out its intermodal containers to shippers or by managing those owned by the shippers. Once the container has reached the end of its useful life, it is sold to other parties and often used for static storage.
Textainer is on this list for two reasons: They are a best of breed company in an industry with steady secular tailwinds. Second, the company has a record of growing its fleet without overpaying for new acquisitions.
Containerized global freight usually grows at a multiple of global GDP. In the most recent three years including this one, the global economy has grown by between 3 and 4 percent while containerized freight has grown by 6%, 5% and 7% respectively. Only the great recession of 2009 stopped this trend. Of the containerized fleet managers, Textainer has the highest margins and best Return on Invested Capital.
Since 2007 Textainer has grown its fleet from $1.1 billion to $3.5 billion. They have done so by acquiring whole companies or conversely by buying new containers. Much of that growth has come between 2009 and 2012 when cash constraints kept competition minimal. Textainer capitalized on the spread between cash-on-cash yield for new containers and that of borrowing costs. While that acquisition window is still open, the competition for new containers is getting fiercer and management is smartly withdrawing from some bidding wars.
On The Acquisition Environment:
There is no doubt that market is extremely competitive at the moment. We are doing transactions generally within the low double-digit in cash on cash. (...)

Yeah. We have seen transactions done in the single-digit level. We try to be extremely selective and avoid those transactions, but there is no doubt that the market is an extremely competitive market at the moment.
Phil Brewer, TGH President and CEO, Q1 2013 Results
An investor in Textainer can count on them continuing to grow their fleet with the intent on being number one in this sector. But at the same time, management is very cognizant of value. They will not chase acquisitions at high prices like many of the Asian shippers do. Textainer is the best long-term operator in this industry.
On Dividends
(NYSE:T)he message that has always been consistent about our dividend is that we take a fresh look at every quarter. And I think that is the important message to keep in mind. We started bringing -- we brought up our dividend from a much lower payout ratio over a period of time, so it is now in the region of 40% to 50% where it's been. I wouldn't say that there is a ceiling at 50% for example.

Hilliard Terry, Executive Vice President and CFO, Q1 2013 Results
And finally, dividends are important for Textainer, too. It currently yields a solid 5.3%. Most impressively, they have indeed raised their dividend for each of the last thirteen quarters, bringing the payout ratio to about 50%. Going forward, I predict they will raise their dividend along with Earnings Per Share, that should grow at a 5-10% clip per year at least. Containerized freight will continue to grow with GDP and more shippers will increasingly lease out their containers. In the long run, Textainer will grow up with this industry.
Wisconsin Energy (NYSE:WEC)
Market Cap: $9.85 billion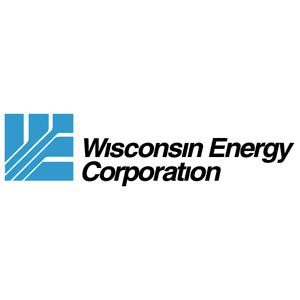 Wisconsin Energy is the biggest company on this list. In fact, its market cap is just under the $10 billion mark. As you might guess, Wisconsin Energy distributes gas, transmits electricity and generates power in Wisconsin.
Before you think of it as just a boring utility, consider this. Wisconsin Energy is in the process of increasing its Dividend payout ratio from 35% to a target of 70% of earnings by 2017. That means big dividend growth from a low-risk regulated utility. Their payout ratio is currently 51%, so there is plenty room for dividend growth for at least four more years. Management believes they should grow the dividend by 7-10% per year until then. They expect 4-6% EPS growth up to 2017.
Wisconsin Energy is the least risky on this list, but it also is the least likely to grow to the sky. But for those who want the lowest risk yet solid dividend growth, Wisconsin Energy is a good choice.
Healthcare Trust of America (NYSE:HTA)
Market Cap: $2.5 billion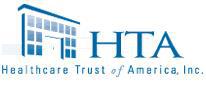 Healthcare Trust of America is a Real Estate Investment Trust. They acquire and operate medical office buildings and related facilities. Healthcare Trust is mostly in US metro areas and located primarily on or "across the street" from healthcare system campuses. They own 214 medical office buildings and 24 other healthcare-related facilities. The company is fairly new to Wall St, having not yet been public for a year. Healthcare Trust's straightforward business model, a pure play on medical office buildings, is something everyday investors can appreciate.
Last year, Healthcare Trust was an active acquirer, buying $292 million worth of medical office buildings, representing a 10% expansion in revenues. And since this is a small company, management can be very nimble in choosing what and where to acquire. Their last two acquisitions were on medical campuses in Texas, where fundamentals are perhaps the strongest. And despite the hot location, the average Cap Rate on those properties was a healthy 7.1%.
Management expects Net Operating Income to grow between at least 2-3% over the long-term. There are two factors which could increase this. First are acquisitions like what we saw in Texas this year. Second is the passing of the Affordable Healthcare Act, which would add about 30 million currently uninsured people to the system. In Healthcare Trust, we have a company which will grow earnings steadily and could very well be a much bigger company down the road.
On Dividends
Healthcare Trust currently yields 5.25% with a dividend payout ratio near 100%. Although that number is a concern right now, management is committed to bringing it down:
No, there is no reason it (the dividend payout ratio) would go higher. I would expect that it would continue to go down over time as we continue to acquire, to continue to get same-store growth in our portfolio. That should move down.

Kellie Pruitt, Chief Financial Officer
So despite steady growth, it may take awhile before Healthcare Trust gets around to increasing its dividend regularly. In the meantime, it will pay us 5.25% to wait. At twenty times FFO, the stock is a bit pricey here. You may want to wait on this one and keep it on your list.
HomeStreet Inc. (NASDAQ:HMST)
Market Cap: $328 million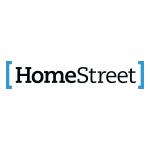 HomeStreet is by far the smallest name on my list, but this one I think has the most potential. HomeStreet is primarily a regional bank and mortgage lender looking to diversify into other financial services. Most of their bank branches and mortgage activity are in the Pacific Northwest but with an active expansion effort in Hawaii. HomeStreet provides loans for single family homes, commercial real estate, construction, development and commercial businesses. HomeStreet has only been public for about a year.
When it comes to the housing recovery, HomeStreet has been at the right place at the right time. The Pacific Northwest has a well-educated workforce, good demographics and job growth which outpaces the rest of the country. HomeStreet is a very efficient home loan originator: Their most recent Return on Equity was 39.2% vs its peer average of only 10%.
HomeStreet has rebuilt net interest margins, and non-performing loans have steadily declined. Meanwhile, their mortgage servicing portfolio, for which they earn about 30 to 40 basis points (or .3-.4% of the respective mortgage balance) has steadily grown. The housing recovery in the Pacific Northwest means HomeStreet is lending more and making more money.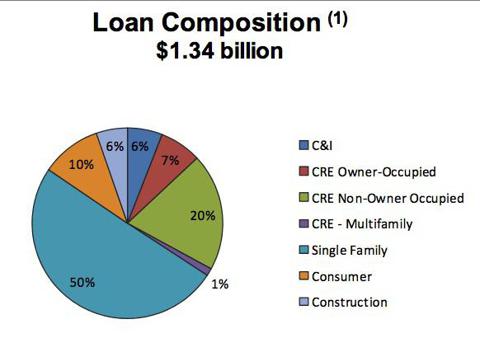 Click to enlarge
Management's long-term goal is to diversify its business into things like commercial lending and insurance. Expanding the deposit base by new branches and acquisitions will bring in new funds. Also, they are growing the deposit base and moving it from Money Markets and CD accounts into checking and savings deposits, thereby reducing their interest costs and increasing deposit flexibility. Going forward, HomeStreet will rely more on purchases instead of refinances, which are expected to drop off as rates continue rising.
On Dividends
HomeStreet has only recently started paying dividends. While that 0.5% yield may seem insignificant, I believe it can get a lot bigger over time. HomeStreet will expand its deposit base in both the Pacific Northwest as well as new geographies. They will continue to benefit from the housing recovery. And they will expand out into to other economic activity in this strong region. HomeStreet has growth, consistency and efficiency metrics well above its peers. All of this will benefit the dividend payout over time.
Conclusion
Dividend investing doesn't always have to be slow. While explosive growth opportunities often do not pay dividends, there are still many nimble, small-to-midcap companies who view cash payments to shareholders as an important part of their relationship to investors. This list includes some slower and steadier growers as well as a couple with the potential to become a lot bigger than they are today. All of them are smaller than what most dividend investors conventionally look for. Take a deeper look at some of them and see if they are right for you.
Additional Sources
"Loan Composition" pie chart and all other data on HMST from Year End 2012 Management Update
Disclosure: I have no positions in any stocks mentioned, and no plans to initiate any positions within the next 72 hours. I wrote this article myself, and it expresses my own opinions. I am not receiving compensation for it (other than from Seeking Alpha). I have no business relationship with any company whose stock is mentioned in this article.