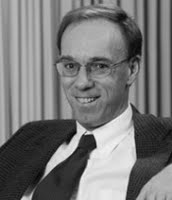 This is the second quarter 2009 edition of our ongoing hedge fund portfolio tracking series. Before reading this update, make sure you check out our series preface on
hedge fund 13F filings
.
Next up is Stephen Mandel's Lone Pine Capital. The term 'Lone Pine' comes from Mandel's days at Dartmouth College, where the school has a historical lone pine tree. Mandel's $7 billion hedge fund has returned over 25% annually since its inception in 1997, but had a rough year in 2008. He is well versed in the ways of finding undervalued companies and he typically likes to sniff out solid companies with good management that are trading below their intrinsic value. Before setting up Lone Pine, Mandel was one of
Julian Robertson's
top associates at Tiger Management. As such, Mandel is known as one of many 'Tiger Cubs,' or managers that have gone on to start their own funds after Tiger. In
Alpha's 2009 hedge fund rankings list
, Lone Pine was ranked 21st.
The following were Lone Pine's long equity, note, and options holdings as of June 30th, 2009 as filed with the SEC. We have not detailed the changes to every single position in this update, but we have covered all the major moves.
All holdings are common stock unless otherwise denoted
.
Some New Positions
(Brand new positions that they initiated in the last quarter):
McDonalds (
MCD
), Hewlett Packard (
HPQ
), Nike (
NKE
), Smithfield Foods (
SFD
) - (we already knew about this addition back in June because we covered their
13G filing on SFD
), Ecolab (
ECL
), Liberty Media (
LMDIA
), Melco Crown Entertainment (
MPEL
), Southwestern Energy (
SWN
), and Pactiv (
PTV
). The rest of their new additions are all less than 0.5% of their portfolio each: Fifth Third Bancorp (
FITB
), Grupo Aeroportuario (
PAC
), Grupo Aeroportuario (
ASR
), Mindray Medical (
MR
), Suntrust Banks (
STI
), Progressive (
PGR
), and Discovery Communications (
DISCA
).
Some Increased Positions
(A few positions they already owned but added shares to)
Vistaprint (
VPRT
): Increased by 597%. This figure is already outdated though as Lone Pine has since
boosted their VPRT stake
again already.
Coca Cola (
KO
): Increased by 99.9%
Strayer Education (
STRA
): Increased by 63.3% (they
filed a 13G on STRA
back in March)
Deltek (
PROJ
): Increased by 61.6%
Some Reduced Positions
(Some positions they sold some shares of)
SPDR Gold Trust (
GLD
) Calls: Reduced by 87%
Union Pacific (
UNP
): Reduced by 72.9%
Mastercard (
MA
): Reduced by 42.9%
MSC Industrial (
MSM
): Reduced by 40.7%
Precision Cast Parts (
PCP
): Reduced by 39.6%
America Movil (
AMX
): Reduced by 37.8%
Mead Johnson (
MJN
): Reduced by 28.6%
Urban Outfitters (
URBN
): Reduced by 28.5%
Visa (
V
): Reduced by 25.5%
JPMorgan Chase (
JPM
): Reduced by 19.6%
Google (
GOOG
): Reduced by 19.4%
Philip Morris Intl (
PM
): Reduced by 18.7%
Qualcomm (
QCOM
): Reduced by 15%
Removed Positions
(Positions they sold out of completely)
Medco Health Solutions (
MHS
), Pepsico (
PEP
), Carnival (
CCL
), Apollo Group (
APOL
), Carnival (
CCL
), CTrip (
CTRP
), Las Vegas Sands (
LVS
), Dolby Labs (
DLB
), SLM (
SLM
), Activision Blizzard (
ATVI
), and Deckers (
DECK
).
Top 15 Holdings (by percentage of long portfolio *(see note below regarding calculations)
Lone Pine seems to like the large cap 'global brand' plays this quarter. We say this because they added brand new positions in Hewlett Packard and Nike. They also started a new position in McDonald's, which is intriguing because we also saw Bill Ackman's
Pershing Square buy MCD
as well and obviously they both see something compelling there. Lone Pine also doubled down on their stake in Coca Cola, furthering the 'global brand' meme.
Their portfolio also exuded a fondness for replacing names in various industries. For instance, in the education arena, they sold out of Apollo Group (
APOL
) but boosted their holdings in Strayer Education. (Stephen Mandel recently recommended STRA at the Ira Sohn conference where numerous hedge fund managers
presented investment ideas
). In the area of gaming and casinos, Lone Pine sold out of Las Vegas Sands (
LVS
) but added a new stake in Melco Crown. Then in terms of consumer goods, they sold out of Pepsico (
PEP
) and doubled their stake in Coca Cola. So, it appears as if they've found greener pastures in each of those industries.
Lone Pine also did some significant selling across the portfolio as they significantly reduced their plays in SPDR Gold Trust Calls, Union Pacific (
UNP
), and Mastercard (
MA
). They also sold shares of numerous other companies listed above in our 'reduced' column. The moral of the story is that Lone Pine was out trimming positions all over the place.
Lastly, while 13F filings do not cover international holdings, we have gone to the overseas regulatory bodies and have started tracking
Lone Pine's UK positions
as well for those interested.
Note regarding portfolio percentages: Assets from the collective holdings reported to the SEC via 13F filing were $7.37 billion this quarter compared to $8.7 billion last quarter, so a noticeable drop in assets invested on the long side. Please keep in mind that when we state "percentage of portfolio" for calculations, we are referring to the percentage of assets reported on the 13F filing, not their total assets under management.
This is just one of the 40+ prominent funds that we'll be covering in our Q2 2009
hedge fund portfolio series
. So far, we've already covered the holdings of Bill Ackman's
Pershing Square Capital Management
, David Einhorn's
Greenlight Capital
, Seth Klarman's
Baupost Group
, and Dan Loeb's
Third Point LLC
. Check back each day as we cover prominent hedge fund portfolios.