"Sadly, most gold and silver mining managers don't believe in their product." -Rick Rule.
A lot has been written lately, about why gold and silver miners don't stockpile portions of their productions rather than immediately selling them into the market at today's depressed prices, this, since many of us received an email from Henry Bonner at sprottglobal.com, which transcribed a conference call of Sprott Global Investments' Chairman Rick Rule fielding questions from clients.
This was one question I had always pondered myself so I decided to look into it further and ask that question of a few miners on my own. What I came away with was a feeling that some mining companies don't want to talk about it, much like the deaf ears Eric Sprott's suggestions fell on according to Rick Rule's account, as you'll read below.
It is interesting to note that out of the 12 miners I polled only two companies, two primary silver mining companies, responded: Endeavour Silver (NYSE:EXK) and First Majestic (NYSE:AG). In this article, I will share their responses as well as my own observations.
First the client's question and Rule response from the transcript:
CLIENT: "Are any gold or silver miners stockpiling their production until precious metals prices go up? Why don't more gold and silver miners do this?"

Sprott's Rick Rule (photo sprott.com)
RICK RULE: "Sadly, most gold and silver mining managers don't believe in their product. They do not necessarily believe that gold and silver are money. Eric Sprott tried to convince many mining companies to hold their working capital in precious metals without success."
The convincing Mr. Rule speaks of in his answer came in the form of a letter from Eric Sprott addressed to silver miners at year end 2011 entitled: "Silver Producers: A Call To Action." which made a solid case for miners to retain 25% of their production as "free cash flow" rather than immediately selling it off at depressed prices and then holding those cash proceeds within the banking system, citing the risks associated with banks.
NOTE: The purpose of this article is not to focus on why silver prices are depressed, nor to debate the merits of the banking system. We continue…
First Majestic Silver Corp, committed to building a senior, silver producing mining company based on an aggressive development and acquisition plan has its focus on Mexico. The Company presently owns and operates five producing silver mines in Mexico. Production from these five mines is anticipated to be between 12.3 to 13.0 million ounces of silver equivalents or 11.1 to 11.7 million ounces of pure silver in 2013 according to the company's website.
A cordial response came from First Majestic's head of investor relations, Todd Anthony, who referred me to the company's latest press release detailing a suspension of silver sales, which stated as follows:
"As a result of the dramatic fall in silver prices in a very short timeframe, the Company decided to suspend silver sales for a short while in an attempt to maximize future profits. This suspension of sales will result in lower revenues and profits for the second quarter, however, it is likely that these inventories of unsold ounces will instead be sold in the third quarter. As at June 30, 2013, approximately 700,000 ounces of silver [25%] were held in inventory."
I found First Majestic's mindset exactly where I would expect a serious silver company's focus to be; on their product, and further reinforced by remarks made by CEO Keith Neumeyer during a radio interview with silverdoctors.com.
"I am a Triple Digit Silver Guy, so I think we are going back to a ratio of silver to gold in the 20 range," said Neumeyer.

First Majestic CEO Keith Neumeyer (photo financialsense.com)
It is also important to recognize First Majestic's dedication to a more realistic silver price, and their support of Eric Sprott and his ideas, as First Majestic Silver Corp invested $10,000,000 ($10M) in the Sprott Physical Silver Trust (NYSEARCA:PSLV) in 2012.
"I am comfortable with investing part of our revenue or part of our earnings into the metal. We did invest $10 million in the PSLV which is Sprott's ETF. We are the only mining company that actually invested in that fund," continued Mr. Neumeyer in the above-mentioned radio interview.
Endeavour Silver Corp., focused on becoming a senior silver producer too, is one of the fastest-growing silver mining companies in North America with a proven track record of organic growth and strategic acquisitions. Since start-up in 2004, Endeavour Silver has posted eight consecutive years of growth in production, reserves and resources. Endeavour owns three producing silver mines in Mexico. Production in 2013 is expected to total 5.0 to 5.3 million ounces of silver and 47,000 to 49,000 ounces of gold at cash costs in the range of $9 to $10 per ounce of silver equivalent according to the company's website.
From Endeavour Silver's CEO, Bradford Cooke, came this honest and detailed response:
"Yes Endeavour Silver has stockpiled silver and gold bullion from time to time in the past, and made extra revenue per oz when we did sell. In fact, I received congratulatory phone calls from Eric Sprott and Rick Rule in early 2012 for doing so. However, I should point out that in 2010-11-12, our company was enjoying strong and rising profits so we had the financial flexibility to choose not to sell from time to time."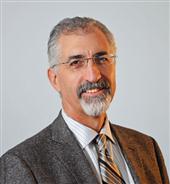 Endeavour CEO Bradford Cooke (photo northernminer.com)
"Such is not the case today with much lower metal prices and most companies need to sell all their production […] to "pay the bills." Endeavour carried a large inventory of gold and silver into 2013 but we also planned a major capital investment program this year at our newly acquired third mine in Mexico, El Cubo, so we sold off much of our bullion inventory to help pay for the capital programs."

"Now that the bulk of our spending is done, we plan to continue selling our production short term […] then we will be in a better position to consider stockpiling precious metals once again. By the way, I think Rick's comment is more accurate for 2010-11-12 when most mining companies had extra cash flow, rather than now when most companies are barely breaking even."
This concludes our conversation with these two very astute and efficient miners who believe their product is money. Both companies maintain the rule of thumb qualities detailed in a previous article that are critical for one to consider when looking for a metals mining investment - and both miners are worthy of your due diligence. Importantly, both CEOs understand the dynamics of this industry in its past, present and future flux. And both men have the ability to lead their respective organizations into even more successful territory going forward.
I sincerely thank Bradford Cooke of Endeavour Silver and Todd Anthony of First Majestic Silver for their willingness to help bring these important insights to you, and for their timely and very forthright responses.
In closing, I'm compelled to share one more example from Henry Bonner's transcript:
CLIENT: What's going to happen with gold and silver?

RICK RULE: "In this type of situation, historically, is when gold and silver have thrived. Catapulting after corrections. Remember, as my friend John Mauldin puts it, "We want to own things central bankers can't print." "They can't print gold and silver."
I come away with the feeling Rick Rule, too is not hot on central planners.
Disclosure: I have no positions in any stocks mentioned, and no plans to initiate any positions within the next 72 hours. I wrote this article myself, and it expresses my own opinions. I am not receiving compensation for it (other than from Seeking Alpha). I have no business relationship with any company whose stock is mentioned in this article.