The purpose of this article is to make an investment case for shares of Lorillard (NYSE:LO) at current prices of around $43 a share, based on their growth prospects and valuation.
Lorillard is the third largest manufacturer of cigarettes in the USA and they sell the well-known brand of Newport cigarettes, which accounted for 88 percent of sales in 2012. They also have the popular brands Kent, True, Maverick and Old Gold brand names.
Lorillard purchased Blu E-cigs in April of 2012, which is the leading electronic cigarette company in the country.
*Blu Cig sales plays a vital role in the company's earnings growth going forward and the segment has already had a positive impact on the company's earnings.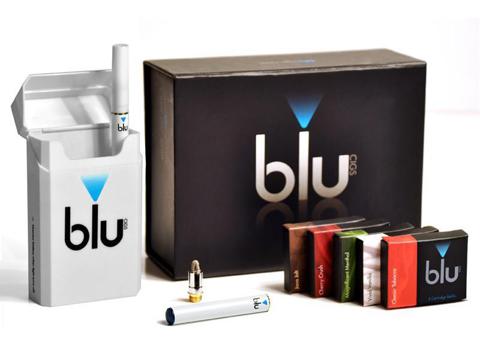 Blu Cig Sales Gives Company Earnings Boost in 2Q
Lorillard announced second quarter earnings of 81 cents per share, a growth rate of 11 percent year-over-year. Part of the reason for the earnings success was attributed to sales of Blu Cigs. Net cigarette sales were up just 1.4 percent on revenue of 41.74 billion, but sales of Blu cigs were $57 million, compared to just $8 million a year ago.
In 2012, the company reported net income of $1.1 billion on revenue of $6.6 billion, giving them EPS of $2.81. In 2013, analysts have an average estimate of $3.13 full year EPS, and in 2014 the average estimate increases to $3.50. At current levels, this gives them a P/E ratio of just 13.69 and a forward P/E of just 12.4.
At a share price of $44, the company has a market cap of about $16.3 billion.
With the growth of sales in Blue cigs, however, I am anticipating the company beating their earnings estimates and outperforming the market. In fact, we have already seen the impact Blue cig sales have had on the company's earnings.
In addition, Lorillard recorded a net profit of $18 million this quarter from the E-cig segment and has already expanded to more than 80,000 retail outlets.
LO or MO? The Competition for Lorillard
Altria Group, Inc. (NYSE:MO) is the parent company of Philip Morris and controls a big portion of the tobacco market with their Marlboro and Parliament brands.
Altria reported EPS of .63 for the quarter and analyst estimates have $2.40 full year EPS, with $2.56 EPS in 2014. Based on the current stock price, that gives them a forward P/E of 13.9. This is compared to Lorillard's forward P/E of 12.4.
The dividend yield for Altria is 4.9 percent, just below Lorillard's 5.0 percent. Therefore, Lorillard is cheaper at current levels and pays a slightly higher dividend.
E-cig Growth - Who's Better Positioned?
When it comes to E-cig sales, Altria is behind Lorillard and other competitors. Altria announced in June of 2013 that they would launch their first E-cig under the brand MarkTen in August. Meanwhile, Lorillard recorded a net profit of $18 million this quarter from E-cig sales and has already expanded to more than 80,000 retail outlets, as mentioned previously. Lorillard is already making money and growing their business while Altria is just getting started.
Blu cigs are dominating the E-cig space with a 40 percent market shares. According to the company: "The strong gains in sales were driven by higher Blu E-Cigs sales achieved from marketing and expanded retail distribution. In the second quarter, Blu E-Cigs retail market share was over 40% of the electronic cigarettes market."
Financial Health of Lorillard
The company is very healthy financially, pays a substantial dividend to shareholders and is buying back shares. Lorillard paid a quarterly dividend of 55 cents to stockholders of record as of May 31, 2013, giving the company a current yield of around 5 percent.
They have a 5-year dividend growth rate of 24 percent. I expect them to pay $2.20 in dividends this year, compared to $2.08 in 2012, $1.72 in 2011, and $1.42 in 2010.
Lorillard also amended its existing $500 million share repurchase program and added another $500 million to it: "During the quarter, the company repurchased approximately 3.9 million shares at a cost of $169 million under the $1 billion share repurchase program announced in Mar 2013. The company has $791 million worth of shares remaining under its share buyback program."
As for their balance sheet, Lorillard has $1.63 billion in cash and equivalents and $3.57 billion in long-term debt. Based on their current cash balance and strong cash flows I have no worries about their financial health. The company has net profit margins of 18.26 percent and gross margins of 39.10 percent, which is more than 67 percent of other companies in their sector.
Don't Underestimate the Potential for E-cigs
This is still a small business and a tiny part of Lorillard's earnings. However, analysts expect that to change. According to analysts estimates, sales in E-cigs worldwide could double this year to $1 billion. Some analysts have even said that they think E-cig consumption could surpass traditional cigarette smoking in the future.
I believe that Cigarette makers such as Altria and Lorillard realize this and are positioning themselves accordingly. However, it is very clear to me that Lorillard is ahead of the pack and in the best position to profit from E-cigs going forward.
In conclusion, I feel that Lorillard is a compelling long-term investment based on their current valuation, dividend growth and future earnings potential, driven by strong growth in sales of Blu Cigs.
This is a stock that you simply want to own, re-invest the dividends and forget about for a while.
Disclosure: I am long LO. I wrote this article myself, and it expresses my own opinions. I am not receiving compensation for it (other than from Seeking Alpha). I have no business relationship with any company whose stock is mentioned in this article.