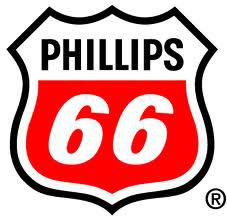 This morning Phillips 66 (NYSE:PSX) reported Q2 earnings of $1.53/share, down from $1.86/share in the prior year quarter. Although a narrowing of the Brent/WTI spread was widely expected to crimp refining margins, unplanned power outages at the CPChem Sweeney Complex and an extended 91-day turnaround at the Port Arthur significantly impacted Chemicals earnings. Surprisingly the Chemical unit reported $181 million in profits - down $61 million from the year earlier period. While the fast money may want to exit the stock as a result of the earnings reports, there is no reason for long-term holders to sell. Here's why.
PSX Is Executing Extremely Well
Other than production interruptions at the Chemicals units, PSX continues to operate its businesses very well.
In the refining segment, advantaged crude feedstock grew to 68% compared to 58% from the prior year. Although the company faced higher RIN costs due to the EPA's ridiculous ethanol mandates, refined product exports increased to181,000 bpd, an increase of 75,000 bpd from the same period last year and 31,000 bpd more than last quarter. Refined exports are exempted from the RIN tax.
Phillips 66's worldwide refining utilization was 94% in the second quarter.
Despite production interruptions in the Chemicals segment, annualized YTD ROCE is 25%.
Midstream continues to putt along and Marketing & Specialties ("M&S") reported Q2 earnings of $332 million. Adjusted earnings were $309 million, an increase of $25 million from the same quarter last year.
PSXP IPO : A Grand Success

PSX continues progress on its strategic plan to grow its chemicals capacity and its midstream business. Phillips 66 Partners (NYSE:PSXP) a master limited partnership designed to own, operate, develop and acquire primarily fee-based transportation and midstream assets was floated in during the quarter. The IPO closed on July 26, 2013 with proceeds of $377.8 million significantly exceeding expectations. Don't be surprised to see PSX's 1/3 interest in the Sand Hills and Southern Hills pipeline dropped down to the MLP unit within the next few years.
Financials Are Strong
As a result of the company's overall performance, financials are strong:
Operating cash flow was $968 million; $1.2 billion excluding changes in working capital
Year-to-Date annualized ROCE of 18 percent
Debt-to-capital continues its downward trend and is now only 23%, down from 30% in Q2 of 2012.
$1 Billion Buyback
Although the earnings were a bit disappointing to investors accustomed to PSX consistently beating estimates, there is much to like in the report. As a result, the company's board of directors continues to reward shareholders by authorizing an addition $1.0 billion of share repurchases.
Summary & Conclusion
Q2 was a "miss" for Phillips 66, However, PSX continues to operate its businesses very well, return money to shareholders, and execute its growth plans in the Chemicals and Midstream units. In addition, it is quite possible for shale supplies of light-sweet crude to out-strip domestic light refining capacity over the next 12 months. If so, I would expect WTI prices to decline, the Brent/WTI spread to widen, and PSX's refining margins to improve.
I saw nothing in this earnings report to change my rating on the company. As the metrics below show, Phillips 66 is undervalued.
PSX is a BUY.
PSX data by YCharts
EPS (ttm) = $7.71
P/E (ttm) = 7.7
Div (Yield) = $1.24 (2.1%)
Disclosure: I am long PSX. I wrote this article myself, and it expresses my own opinions. I am not receiving compensation for it (other than from Seeking Alpha). I have no business relationship with any company whose stock is mentioned in this article. I am an engineer, not a CFA. The information and data presented in this article was obtained from company documents and/or sources believed to be reliable, but has not been independently verified. Therefore, the author cannot guarantee its accuracy. Please do your own research and contact a qualified investment advisor. I am not responsible for investment decisions you make. Thanks for reading and good luck!