Trading 30% lower than it did around a year ago and with a short float of around 20%, data services provider Digital Realty (NYSE:DLR) has developed into the REIT industry's most controversial stock. Short interest has more than doubled over the past six months, aided largely by a highly publicized bearish position taken by Highfield Capital's Jonathan Jacobsen. Though the stock trades at a fairly low multiple based on current operating expectations, investors appear about as motivated to buy a piece of DLR as they would a beach house with a hurricane approaching.
In this article, we will take up brief discussion of Jacobson's bear thesis, management's rebuttal and struggle with regaining investor confidence, the bullish counterpoint, and some general long-term industry observations and speculations.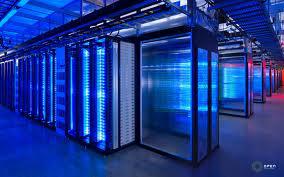 The Bear Case
As part of a presentation at the Ira Sohn Investment Conference in May, hedge fund manager Jacobson contended that DLR is not including enough recurring maintenance expenditure when it calculates its AFFO. He says as a result DLR's yield is "illusory," and that stock offerings are being used to pay for an uncovered company dividend. Further, Jacobson said he sees low barriers to entry, competition, and generally weak fundamentals affecting the company's bottom line going forward. He thinks the stock is worth in the neighborhood of $20 a share.
Company Rebuttal
In a half hour presentation (listen here) at a REIT conference in June, Digital Realty management addressed each and every issue Jacobson brought to the forefront. Most importantly the company declared that its dividend was "well covered and will continue to grow," with DLR CEO Michael Foust calling Highfield's accounting contention "ridiculous."
Management went on to extol the virtues of its building portfolio, noting a 3-year mean property age, and the long expected life of both its buildings and the components it utilizes in the buildings.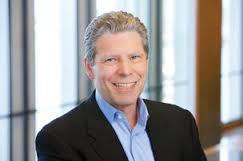 DLR CEO Michael Foust
However, somewhat acquiescing to Jacobson's competition concerns, company management did acknowledge that a fragmented and emerging competitive landscape was starting to build, with both public and opportunistic private entities entering the fray. Further, the company admitted that it anticipates a flattish rent environment over the next several years.
Despite its assurances in June, and what would probably be considered an uneventful quarter operationally, the company announced recharacterization of capex, which seems to have put more of a damper on investor attitude. Citigroup, in a research note, went so far to say that DLR has "damaged its credibility and lost investors' confidence." The stock has traded down as a result.
Current Bull Case
As I mentioned at the outset, from a quantitative standpoint, DLR shares appear cheap, selling at about 12X this year's FFO with expectations for 10 percent FFO growth next year. Leverage sits at a manageable 35% of enterprise value. REIT cohort Brad Thomas pounded the table on DLR in a recent writing, with mainly a valuation tilt, arguing that the market is missing the big picture with its focus on the inconsequential nature of the accounting flap at DLR.
Bulls further tend to point towards general technology growth and IT outsourcing trends as a bullet point for investment in this space and specifically DLR.
My Take
Though I have no current position in the stock, I am intrigued by the sell off and the continuing controversy surrounding the company's accounting and growth prospects. I will start by saying that in so far as REITs go, Digital Realty's risk/reward profile appears much higher than its peers solely due to the business it is engaged it. Let's face it, while DLR owns real estate and its income is rent and services based, it is a quasi-participant in the evolution of technology, which in and of itself raises the risk bar in my opinion.
While a more conservative triple net REIT like Realty Income (NYSE:O) engages in leaseback transactions with time tested, mundane industries such as drug stores, auto parts distributors, and restaurants, DLR, a public entity for less than 10 years, is building somewhat specialized structures with raised floors to accommodate miles of wiring and hundreds of electronic components. Looking long-term, though trends would indicate that growth here will sustain, I'd argue that technological evolution and data compaction could lessen the need for gigantic data centers at some point in the future.
Digital Realty's business harkens me back to the height of the Internet frenzy when Exodus Communications ramped up its server farms and was a darling of technology analysts and day traders. The company expanded too quickly, had a number of credit-unworthy "dot bombs" as customers, and ultimately collapsed shortly after the 9/11 tragedy. While DLR is no Exodus from an expansion or client perspective, technology is a fickle, ever changing space, and its inherent risks are certainly relevant to those looking for a dependable income investment.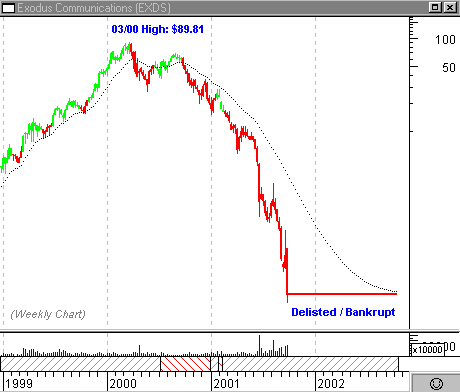 Touching on the Highfield's argument for a moment, I find the assertion that DLR is worth only $20 a share sensationalistic. Keep in mind that the goal of a short seller is to stoke fear in the minds of investors, which the firm certainly has accomplished. While a short-sell strategy may be profitable longer-term if data centers indeed are entering a period of secular decline, which is part of Highfield's contention, it's not something that is going to happen overnight. On the accounting issue, there don't appear to be many red flags waving, although the investment community doesn't seem totally satisfied with the way in which management is addressing the situation.
Until the market seems convinced one way or another, I suspect the stock will tread water, with aggressive income investors looking closely at its ever growing dividend yield. Despite its attractive valuation, unlike Brad, I'm personally not inclined to go rushing into Digital Realty right now, given the elevated risk profile I perceive and better alternatives in the REIT space. I do think the stock presents an opportunity for ultra aggressive total return players, however. If the company assumes a more rigid footing with the investment community and regains a higher FFO multiple, the stock could race higher as short sellers are forced to cover. But that might be a big if at this point.
Disclosure: I have no positions in any stocks mentioned, and no plans to initiate any positions within the next 72 hours. I wrote this article myself, and it expresses my own opinions. I am not receiving compensation for it (other than from Seeking Alpha). I have no business relationship with any company whose stock is mentioned in this article.
Additional disclosure: Disclaimer: The above should not be considered or construed as individualized or specific investment advice. Do your own research and consult a professional, if necessary, before making investment decisions.