Note: This article covers a micro-cap stock. Please be aware of the risks associated with these stocks.
QKL Stores Inc. (NASDAQ:QKLS), through its subsidiaries, engages in the operation of retail chain stores in the People's Republic of China. The company's supermarkets and hypermarkets sell a selection of merchandise, including groceries, fresh food, and non-food items. Its department stores sell clothing and accessories, cosmetics, small electronics, jewelry, books, home furnishings, and beddings, as well as contain a movie theater and a traditional beauty salon. The company operates a regional supermarket chain that operates 30 supermarkets, 14 hypermarkets, and 4 department stores in northeastern China and Inner Mongolia.
It's the first supermarket chain in China and Inner Mongolia that is a licensee of the Independent Grocers Alliance, or IGA , a United States-based global grocery network. As a licensee of IGA, the Company is able to engage in group bargaining with suppliers and have access to more than 2,000 private IGA brands, including many that are exclusive IGA brands.

QKL Supermarket In Shuangcheng City Heilongjiang Province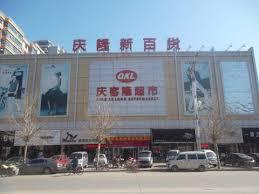 QKL Supermarket In Daqing Heilongjiang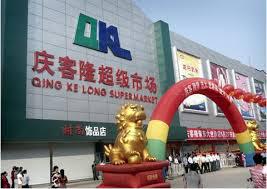 QKL Supermarket In HuLunbeier Inner Mongolia Autonomous Region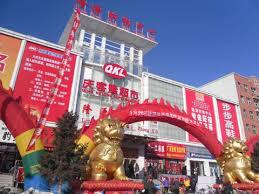 Sources: http://www.qkl.cn/
Risks would include failure to execute on the business plan. Additionally, this Company is in China. Lastly, QKLS is a low float stock which tends to be very volatile and in my opinion these stocks can be extremely risky and can see rapid price fluctuations.
Hedge fund sponsor Prescott Group Capital Management, L.L.C., recently took a 10.1% stake in QKLS.
QKLS is trading extremely below book value per share and cash per share. Additionally, they were profitable last quarter and said they expected increased profitability in the second half of this year due to reduced costs for fewer new store openings.
Last quarter, the first fiscal quarter of the year for QKLS, they did $0.27 EPS. Although sales and EPS were down from the prior year, the CEO made this comment : Mr. Zhuangyi Wang, Chairman and CEO, said:
We finished the first quarter operating a total of 46 stores, comprised of 28 supermarkets, 14 hypermarkets and 4 department stores. As our new store opening plan slows for 2013, the new stores are going to open particularly in the second half of the year, we expect our profitability to improve as we benefit from our improving new store sales, increased same store sales at existing stores and reduced store opening and promotional expenses.
So after $0.27 EPS for the first quarter, the CEO said he expected profitability to improve in the second half of the year. He also said, " We are pleased with our execution in the first quarter and are setting the stage for increased top and bottom line growth in the coming quarters." If EPS remains the same as the first quarter for the entire year (conservative because the CEO said he sees growth) , QKLS would do $1.08 EPS for the year. American grocers:
Applying those P/E ratios to $1.08 EPS gives you a share price of $15.12 to $33.48.
Net cash provided by operating activities for the 2013 first quarter was $24.3 million. Bank loans were $15.9 million. As of March 31, 2013, the Company had $32.5 million in unrestricted cash, which is approximately $21.51 cash per share. QKLS has no long term debt and Book Value per share is an astounding $44.47 per share. They trade at a P/B value of .09. SWY has a P/B value of 1.93, KR has a P/B value of 4.4 and SVU has negative book value, for comparison.
One other comparison as far as undervalued stocks go is Global-Tech Advanced Innvoations (NASDAQ:GAI), which saw its stock go from the $4's to $17's this past year as they had a book value of over $25 per share and cash per share of over $12 while they were trading at $4. The stock is now at approximately $11.
When I look at the numbers it is easy for me to see that QKLS is very undervalued where it closed at $4.10 yesterday. The fact that the CEO said that they are setting the stage for improved top and bottom line performance this year, enhances this view. The shares could be poised for appreciation in the short term as they head into quarter two earnings around the middle of August (when they announced last year).
Disclosure: I am long QKLS. I wrote this article myself, and it expresses my own opinions. I am not receiving compensation for it. I have no business relationship with any company whose stock is mentioned in this article.