<< Return to page 1 - Tension Will Rise into Friday's Unemployment Report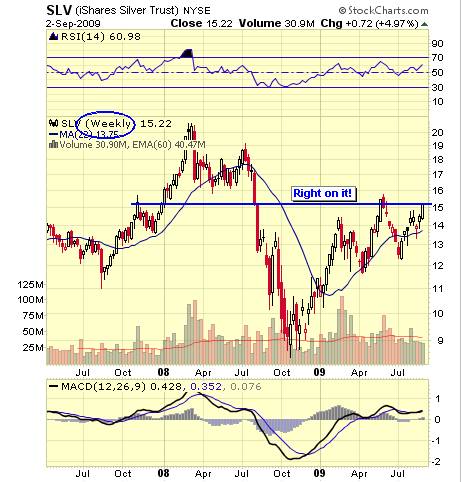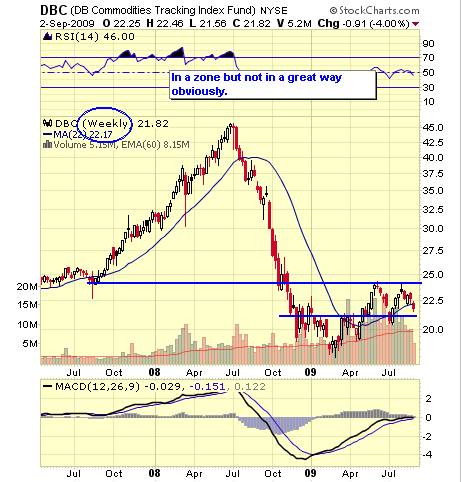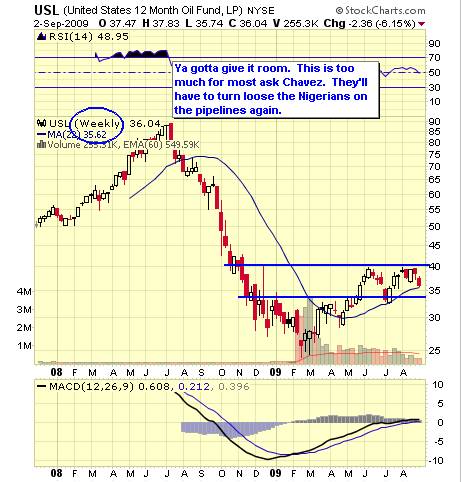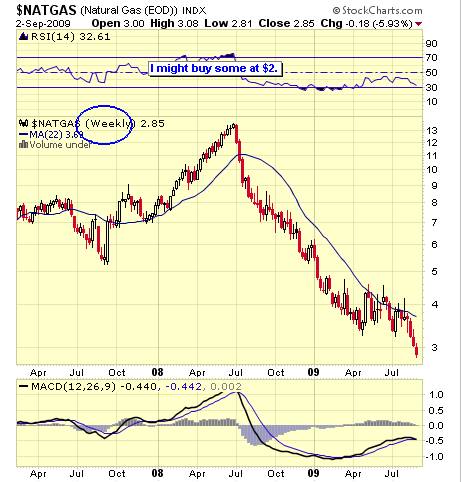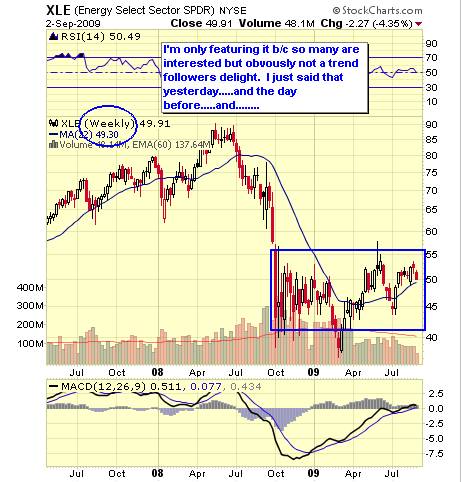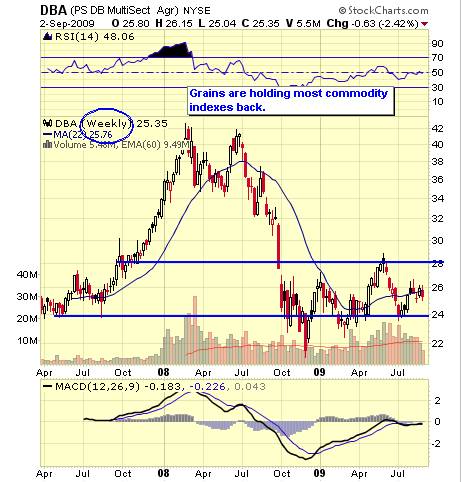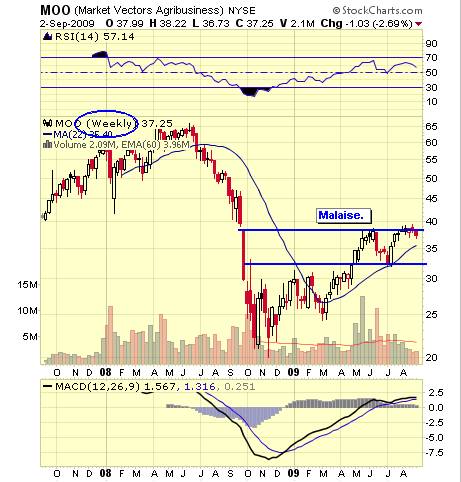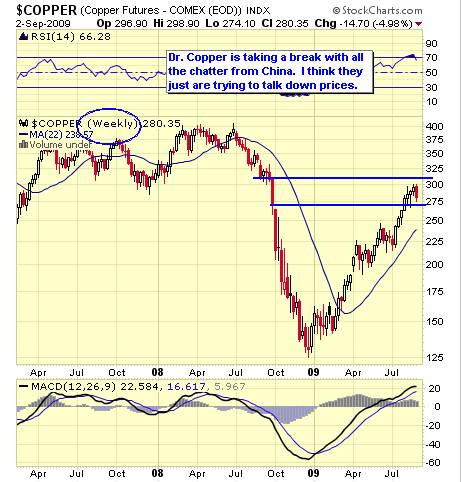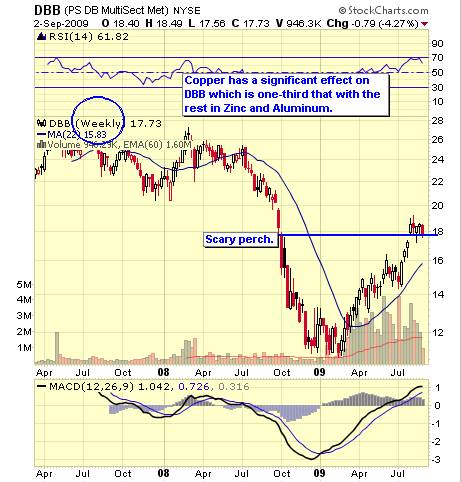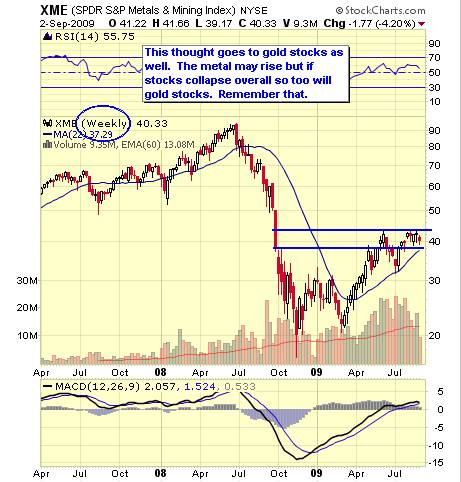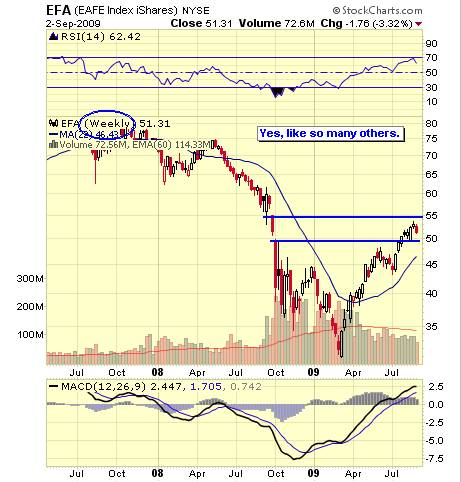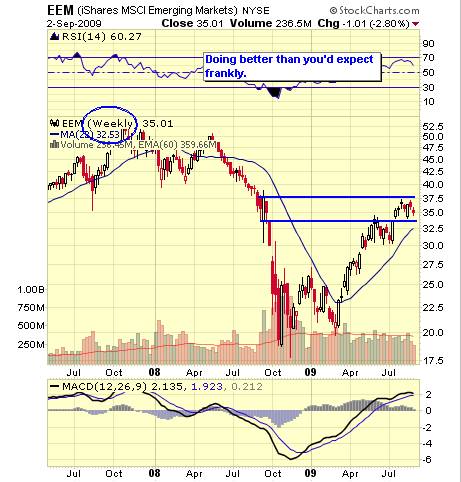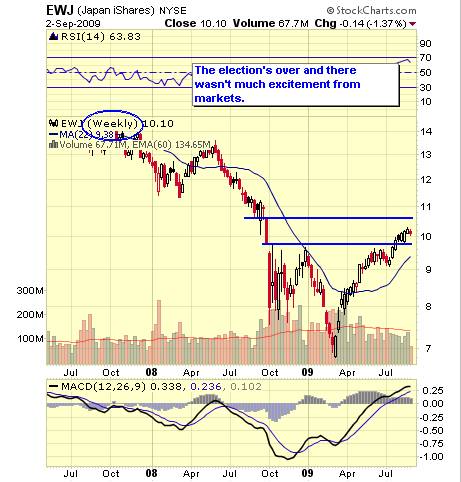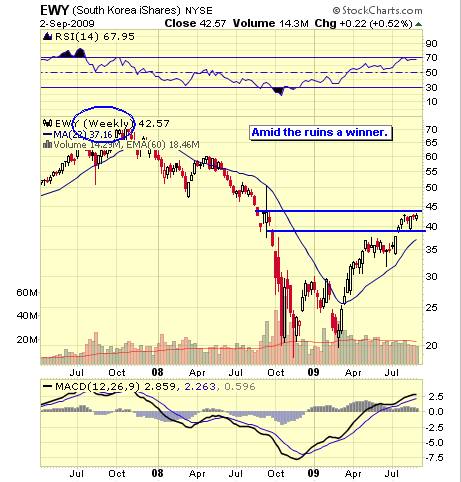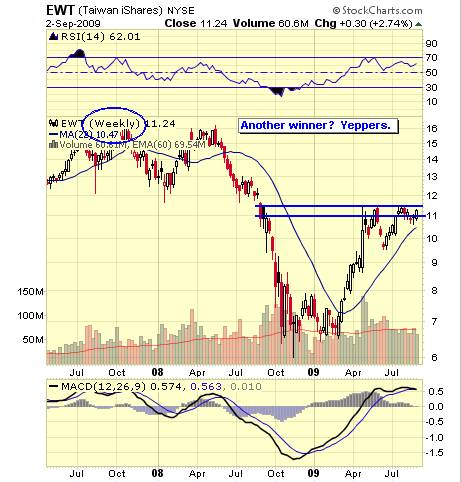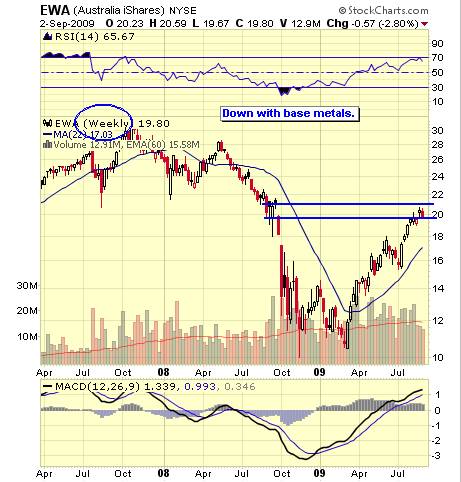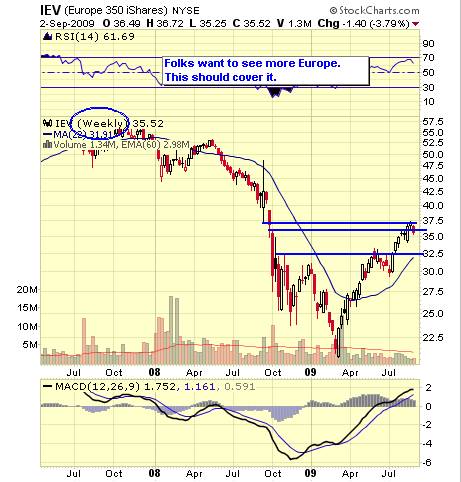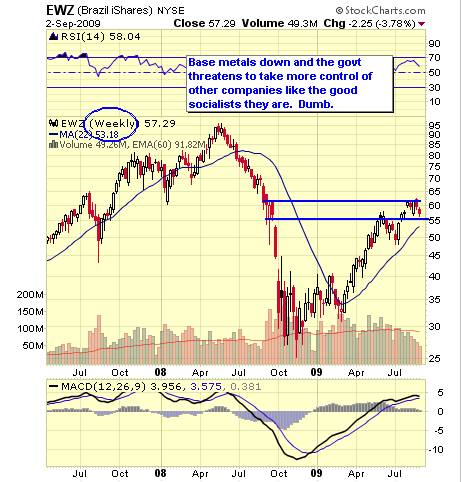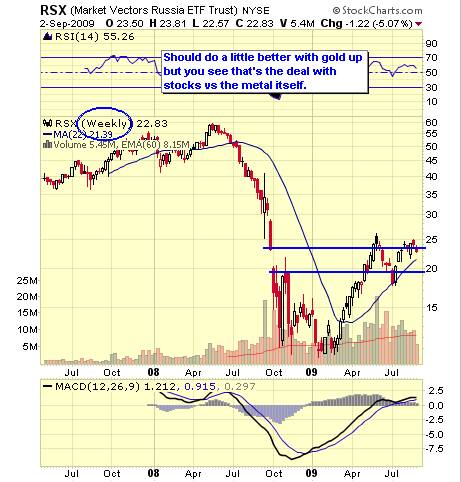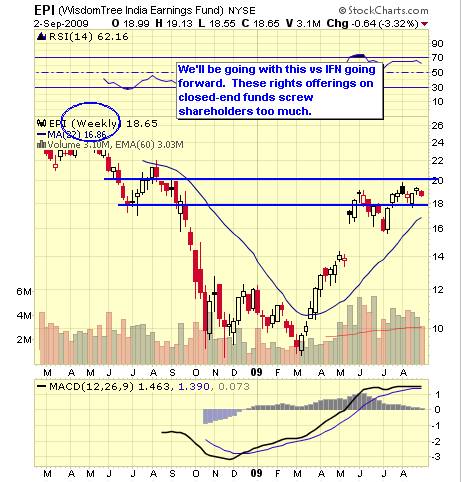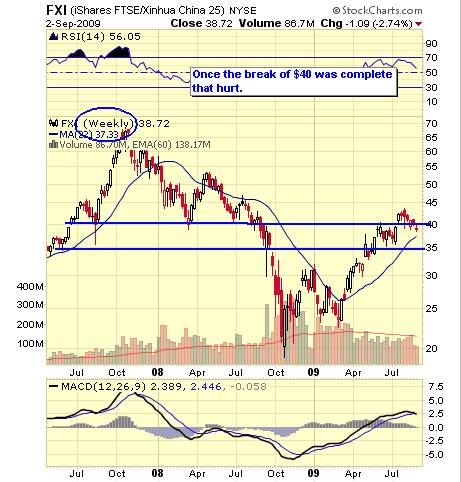 The good news for bulls is there was little heavy follow-through selling from yesterday but let's emphasize "heavy" since breadth still was negative. Volume declined markedly today and it seems logical tension will rise into Friday's unemployment report. I don't expect much consequential action given that this report will be the focal point for most investors.

What to watch? Gold and Uncle Buck.

The scary thing is Monday's holiday following the employment report. If the report is poorly received Friday, Monday could see a serious sell-off. Be very careful.

If there isn't much consequential action tomorrow I may not post until Friday.

Let's see what happens.

Disclaimer: Among other issues the ETF Digest maintains positions in: SPY, RSP, VTI, MDY, IWM, QQQQ, SMH, XLB, XLY, XLF, LQD, EMB, UDN, GLD, DBC, USL, XLE, DBB, XME, MOO, EFA, EEM, EWJ, EWY, EWT, EWA, EWC, IEV, EWZ and RSX.

The charts and comments are only the author's view of market activity and aren't recommendations to buy or sell any security. Market sectors and related ETFs are selected based on his opinion as to their importance in providing the viewer a comprehensive summary of market conditions for the featured period. Chart annotations aren't predictive of any future market action rather they only demonstrate the author's opinion as to a range of possibilities going forward. More detailed information, including actionable alerts, are available to subscribers at www.etfdigest.com.