By Eric Roseman
Global Finance magazine's August 25 survey of the world's safest banks pegs The Royal Bank of Canada (NYSE:RY), or RBC, as the world's tenth safest financial institution. Five other Canadian banks managed to land in the Top 50.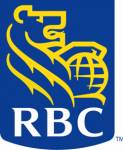 The world's safest bank – according to Global Finance – is privately held KfW of Germany.
The Canadian government, which continues to restrict foreign majority shareholder ownership of Canadian financial institutions, has long been viewed as a pariah in the banking industry as it prohibited cross-border mergers and acquisitions. But despite a tough 2008 marked by credit losses and rising loan loss reserves, not a single Canadian bank cut its dividend over the last 24 months.
As a result, more investors and depositors are looking to park money in senior Canadian bank debt or bank stocks, or by opening a new personal or business account at Canadian institutions. This is especially the case for Americans – many concerned about the future of their domestic banking system.
The safest way to own a piece of the Canadian banking sector is via senior bank debt. The bank stocks have already gone through the roof and should be avoided; I'd also wait before placing new funds into senior Canadian bank bonds and the Canadian dollar as both assets have already logged big gains since March. A correction would offer a better entry point for long-term investors.