When the market gets it wrong, savvy investors see value while shortsighted investors flee in fear. Such is the case of Zynga (NASDAQ:ZNGA). The recent drop in Zynga's share price is not justifiable, and here's why.
As an investor my confidence is buoyed when I examine Zynga's present position against its historical performance in the social gaming space. Certainly, we have witnessed some weakness in its performance over the past few quarters, but the contextual argument for Zynga's future remains strong. It is the flagship of social gaming; the company to emulate. This opinion is not based on the latest pundit's article or some breaking news event, but on the larger story that is Zynga. Let's begin with a few important facts that deserve more than a cursory review.
Zynga has a new world class CEO with an unparalleled track record of solid success at Electronic Arts (NASDAQ:EA) and Microsoft (NASDAQ:MSFT).
Zynga's coffers are filled with cash and cash equivalents ($1.5 billion). There is ample capital to operate and grow the company without incurring any debt for several years.
2012 annual revenue was $1.28 billion.
Q2 earnings were better than forecast, strong evidence that management is on track.
Zynga has no debt.
Cost control measures are in place and producing positive results as reflected in Q2 earnings beat.
More than 39% of Zynga's shares are owned by institutional investors. This is huge sponsorship for any company.
Employees with little passion and productivity are being escorted to the nearest exit. There is an ongoing house cleaning.
Zynga's valuation must be assessed from a contextual analysis. The historical as well as the current financial information and performance is relevant to understanding the value, opportunity and risk of investing in any company. Most breaking news articles and media commentary offer a kind of snapshot that often highlights some recent company event or information. Unfortunately, this narrow and limited information is often extracted from the larger context of Zynga and is therefore distorted into a pretext for perilous, precarious, or disastrous days ahead. When the share price falls, the specious pretext gains credibility.
Just look at how Facebook (NASDAQ:FB) was beaten down to $17.55 and left for dead. Now it's back trading at $37.00. How many of you reading this saw Facebook as a buy while short selling pundits trash talked Facebook into the teens? Only those who examined Facebook within its full context understood the story.
Most of the criticism levied against Zynga flows from media pundits whose stock and trade is tearing down companies for ratings sake. They are not builders or visionaries, just critics looking for their next clever headline. Positive and negative information or breaking news must always be interpreted contextually, otherwise you end up getting it wrong. We must always remember that the fast money traders love shock and awe.
Search the table below and you will not see a company in decline or falling apart, but a company that has delivered 5 consecutive years of revenue growth. This year, clearly a transition year, we see Zynga struggling, admittedly falling short of its own and investor's expectations as it explores real-money gaming, mobile gaming, and hires a new CEO. Zynga's founder and CEO, Mark Pincus, realizing he had taken Zynga as far as he could, stepped aside after recruiting Don Mattrick to lead the company to the next level.
During Pincus's tenure as CEO he led Zynga from $19 million to $1.28 billion in gross revenue (see table below). Now Don Mattrick joins Zynga as a CEO with extensive knowledge, vast experience and a passionate vision declaring:
Zynga has incredible assets to take advantage of the market and I believe its biggest days are ahead.
If you aren't impressed by the results in the table below you probably should look for another investment opportunity.
| REVENUE | YEAR |
| --- | --- |
| $19 Million | December 2008 |
| $121 Million | December 2009 |
| $597 Million | December 2010 |
| $1.14 Billion | December 2011 |
| $1.28 Billion | December 2012 |
| $495 Million | June 6 mths 2013 |
Real-Money Gaming
The question investors should be asking is, did Zynga's COO, David Ko, announce during the Q2 conference call that Zynga was abandoning real-money gaming? The short answer is "NO." Here's what he actually said about RMG (real money gaming):
While we continue to evaluate our RMG products in our U.K. tests, we are making the focus choice not to pursue a license for real money gaming in the United States.
During the question an answer segment of the Q2 conference call, Arvind Bhatia asked for some clarity about Zynga's decision to no longer pursue the Nevada licensing opportunity. Here's how COO Ko responded with a touch of ambiguity:
So, decision we made around RMG, really centered around focus. And so as we looked at the social gaming, free to play opportunity which continues to grow. We're not executing against that. And so, we really just centered around focus.
So the decision centers around "focus," right?
Yes, but there's more to the story than "focus." At some point it became crystal clear that if and when a Nevada license was acquired it would be at the expense of losing more ground in the continually expanding free to play social game market.
In a previous article I suggested Zynga partnering with a land-based Vegas casino (preferably a small, struggling enterprise) to "jump start" its U.S. initiative. I said:
Zynga needs to partner with a smaller Vegas casino to jump start its online gaming. The company should avoid any dealings with the major players.
In my mind, the idea of an upstart social gaming company waltzing into Nevada, and acquiring a gaming license to compete against the longtime land-based casinos did not seem plausible - not without first securing a land-based casino deal. Moreover, "pursuing a license" in a state with only 2.8 million residents, no feasible partnership and restricted to operating within the Nevada state boarders seemed less lucrative than simply focusing on what Zynga does best. Too much time and energy was being focused on an unlikely outcome in a very limited market of 2.8 million residents.
To add insult to injury, Station Casinos, a land-based Nevada casino, launched online poker on April 30, 2013, for intrastate (in-state) real-money gaming only.
Ultimate Poker is a subsidiary of Station Casinos LLC of Las Vegas, which operates 16 locals-oriented casinos throughout Southern Nevada and touts itself as the nation's first provider of legal, secure online poker.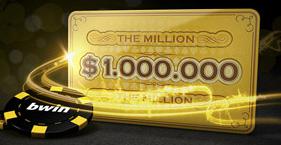 But this is not to say Zynga has abandoned real-money gaming. Zynga launched its online real-money presence in the United Kingdom months ago through a partnership with Bwin.Party. This is what COO Ko was talking about when he said:
we continue to evaluate our RMG products in our U.K. tests.
The United Kingdom's population is estimated to have around 62 million residents. So, ditch Nevada for now and let the U.K. deal run.
More recently, it was announced in Barcelona, Spain that Facebook and Zynga are launching real-money gaming in the United Kingdom on Facebook's platform later this month. You can read about it here.
Now before you think Zynga has completely abandoned the real-money gaming business in the U.S., you may want to check out the real-money gaming partnership that Glu Mobile (NASDAQ:GLUU) has just landed with Skillz, a pay-to-play tournament platform with 25 million users and legal in 37 U.S. states. You can read more about Glu Mobile's deal here.
Skillz's founder, Andrew Paradise, said Skillz is the "world's first cash tournament SDK" platform that reaches over 25 million users. Glu Mobile's CEO, Nicolo de Masi, demonstrates once again that he is on the leading edge of mobile real-money gaming.
Going forward I expect to see Zynga joining Glu Mobile on the Skillz platform with Zynga's real-money tournament games. The synergy is there and it will not need to navigate an obstacle course to get that illusive Nevada gaming license.
Conclusion
After reevaluating Zynga in its full context, my $4.50 price target remains in place.
Majesco Update
Majesco Entertainment (NASDAQ:COOL) just announced:
Zumba® Kids is expected to launch this holiday on Kinect for Xbox 360 and Wii. Featuring a range of dance styles, creative mini-games, customization and chart-topping hits from Justin Bieber and Willow Smith, this engaging interactive experience is packed with gameplay to keep kids moving!
This is a smart move to reach those teens with Bieber fever. I think the dance game will help lift the stock price.
Disclosure: I am long ZNGA, GLUU, COOL. I wrote this article myself, and it expresses my own opinions. I am not receiving compensation for it (other than from Seeking Alpha). I have no business relationship with any company whose stock is mentioned in this article.