Three industry conferences this week -- one underlying theme: enterprise cloud computing.

If you could sum up VMworld 2009, the Red Hat Summit and JBoss World with one uber topic, cloud takes it -- which begs whether the cloud hype curve has yet peaked.

Or more compelling yet, is the interest in cloud models more than just hype, more than a knee-jerk reaction to selling IT wares in a recession, more than an evolutionary step in the progression of networked computing?

Although the slew of announcements coming out of San Francisco and Chicago this week wasn't solely focused on the cloud, the pattern is unmistakable and could cause naysayers to think again.

It all started with VMworld on Monday. Dell (NASDAQ:DELL) and VMware (NYSE:VMW) took the stage to announce an expansion of their existing partnership where Dell will bundle VMware View as an option on some of its server and client platforms. The result: an end-to-end solution from the desktop to the data center as a foundation for cloud computing.

HP (NYSE:HPQ) wouldn't be excluded from the VMware announcement fray. VMware and HP took the cover

off a solution that lets enterprises manage both physical and virtual infrastructures through the VMware vCenter console. The new HP Insight Control for VMware vCenter Server took center stage at the conference with a focus on tighter integration, simpler user experiences and greater control within virtualized environments.

Ones to Watch

In other cloud news, virtual machine management solutions firm VMLogix announced its LabManager Cloud Edition at VMworld. The LabManager Cloud Edition lets software teams run virtual labs on the Amazon Elastic Compute Cloud (EC2).

Meanwhile, Zoho inked a deal with VMware to deliver private cloud software-as-a-service (SaaS)

solutions for enterprise customers. F5 hooked up with VMware to make a way for companies to securely migrate to and from public or private clouds with no downtime or interruption. And 1,000-plus service providers – including AT&T (NYSE:T), Verizon (NYSE:VZ), and Terremark (NASDAQ:TMRK) – are going to offer cloud services based on VMware's Cloud OS.

Some newer names made some major announcements at VMworld. Virtustream announced it has raised $25 million in equity financing, validating the firm as a player in the enterprise cloud market with its strategy, integration and managed services offerings. And Mellanox Technologies and Intalio are ones to watch. The Intalio|Cloud Appliance, accelerated by Mellanox 40Gb/s Infiniband, won the Best of VMworld 2009 award in the Cloud Computing Technologies category.

Reviewing the Red Hat Summit

Even as the cloud-oriented stories continue to emerge from VMworld 2009, we're seeing some interestin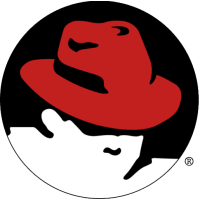 g cloud headlines coming out of the Red Hat (NYSE:RHT) Summit in Chicago, too. For the first time, Red Hat hosted the Summit and JBoss World together. But let's take the news one at a time.

Perhaps the biggest Summit news on the cloud front is Red Hat and HP expanding their collaboration to drive the next generation of converged server, storage and networking infrastructure solutions. Red Hat Enterprise Linux 5.4 is now available on HP BladeSystem and HP ProLiant servers. The idea is to drive customers to virtualization and cloud computing.

Jumping into JBoss World

Red Hat also delivered on its JBoss Open Choice strategy during the Summit. The JBoss Enterprise Application Platform 5.0 is now available. It represents the next generation Java platforms and will play a central role in Red Hat's cloud foundation. This is significant because the JBoss Enterprise Application Platform is the first commercially available Java EE application server available in Amazon's (NASDAQ:AMZN) EC2.

Ingres sent a clear message that building open source Java applications in the cloud offers companies opportunities to lower costs without losing scalability or robustness. Suggesting that social networking platforms have become a new platform for developers to launch products and services, Ingres offered a look at how to use open source technologies on Facebook.

And on the entertainment front, DreamWorks Animations (NASDAQ:DWA) discussed how the company has leveraged cloud computing technologies to product films like Antz, Shrek2 and Madagascar, partnering with RedHat and its open source technologies.

The cloud topic still remains too amorphous and enterprises are only beginning to grapple with how to move to cloud adoption in ways that support their goals. But, riding the wave of virtualization and SOA adoption, both vendors and IT architects are treating cloud computing as far more than a passing fancy.

Many of the concepts first proposed and extolled during the Internet hype curve in the mid-1990s are now bearing fruit. Perhaps we should think of cloud computing as less than a separate hype curve, and more as the realization of the original Internet value curve, now some 15 years into its mainstream maturity.

Disclosure: HP is a sponsor of BriefingsDirect podcasts.
(BriefingsDirect contributor Jennifer LeClaire provided editorial assistance and research on this post.)