Coeur d'Alene Mines (NYSE:CDE) is one story that I continue to believe in during these perilous times. This company is hitting full stride at the ideal time, as inflation rears its ugly head in the US and UK to an unprecedented degree likely starting sometime in 2010. 70s style inflation is a pipe dream; if you don't buy that, well, I guess all I have to say is "have fun watching your savings melt away before your eyes."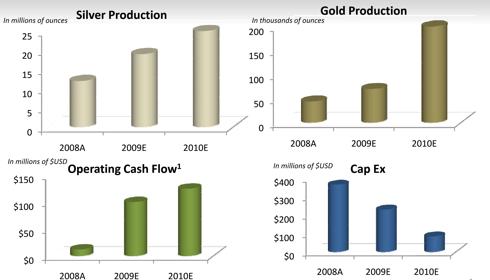 One of the best ways to profit from this inflationary nightmare is to own the gold and silver miners as they have leverage to the actual metal. One of my favorite silver miners is Coeur d'Alene Mines, as it has great leverage to silver (and gold to a lesser degree), a strong financial position, high-double digit growth rates for the next several years, a diversified portfolio in geo-political safe countries from Alaska to Australia, low cash costs, and low capital expenditures.
But best of all, unlike many of the silver miners that will have the same production levels, Coeur d'Alene's enterprise value is about 1.3-1.4 billion (the fluctuations in the last week have been substantial). This is because of the more or less troubled passes and given the fact that investors typically don't go for companies that engage in reverse splits. But this is just opportunity knocking at your door.
Q2 showed Coeur d'Alene increasing cash flow 700% year over year as two of its three flagship mines commenced production with another one set to produce in less than a year.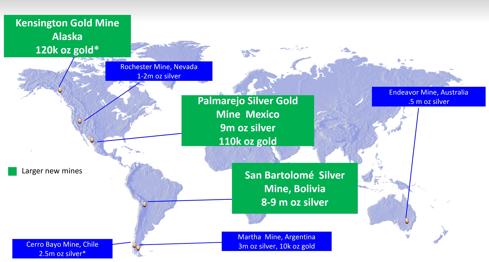 Disclosure: Author holds a position in CDE