September 10, 2009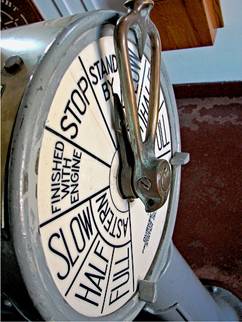 ALL AHEAD SLOW

We just keep moving higher day after day. Bond auctions are going well which is contradictory to the notion that the economy will soon expand. Further encouragement came from Procter & Gamble (PG) who gave an upbeat outlook meaning people will still bathe and brush their teeth.

Volume was still summertime light as bulls aren't meeting any resistance as they push prices higher while breadth was positive.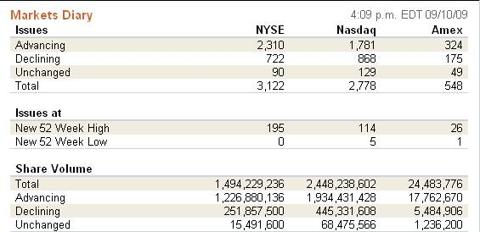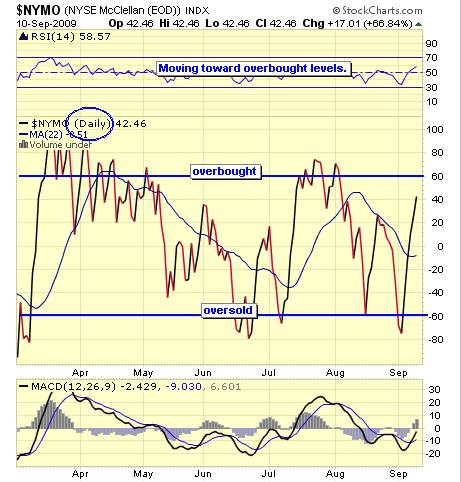 The McClellan Summation Index continues to make a comeback with more dip buying.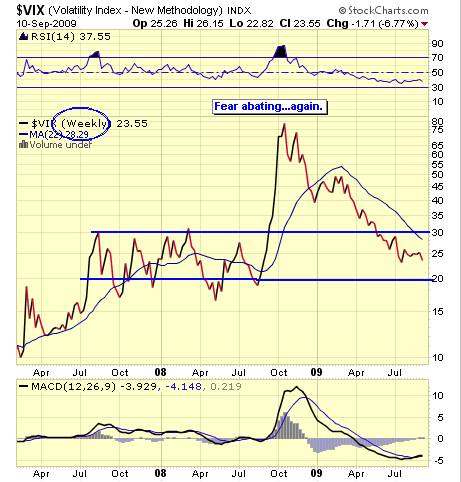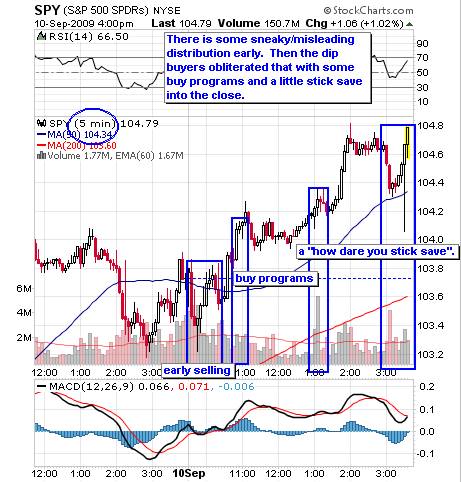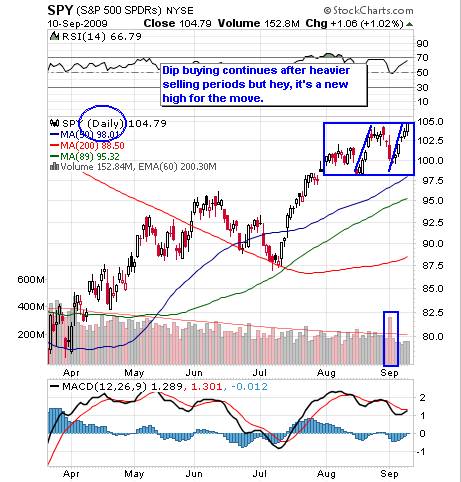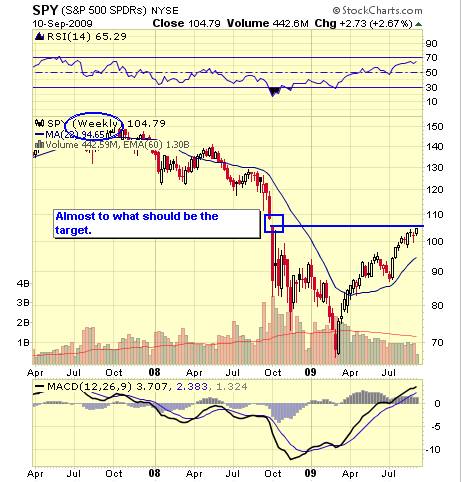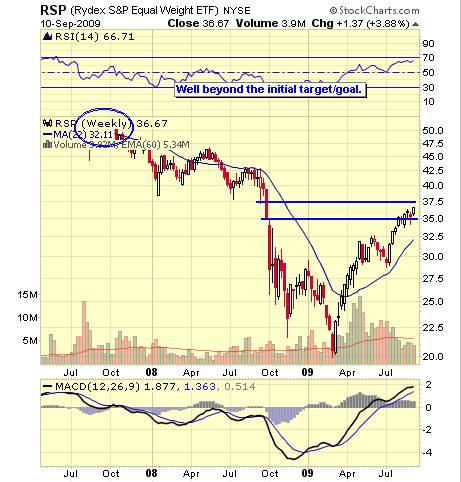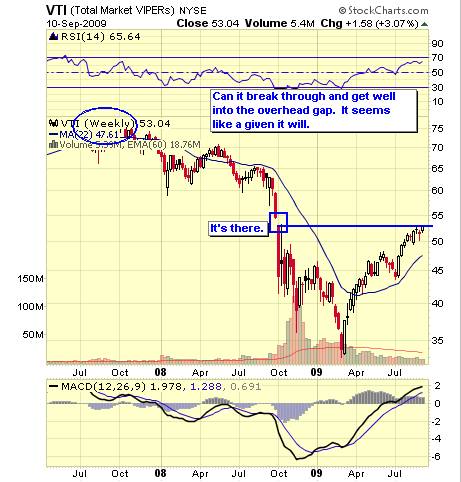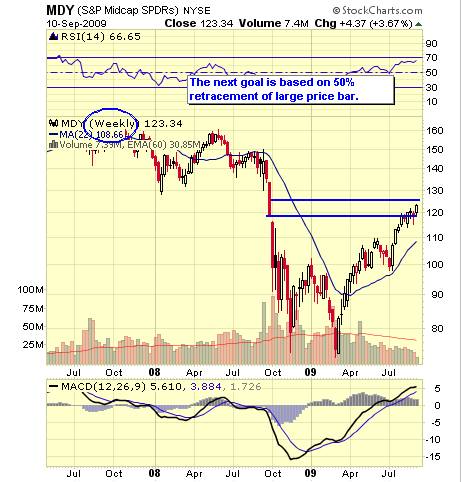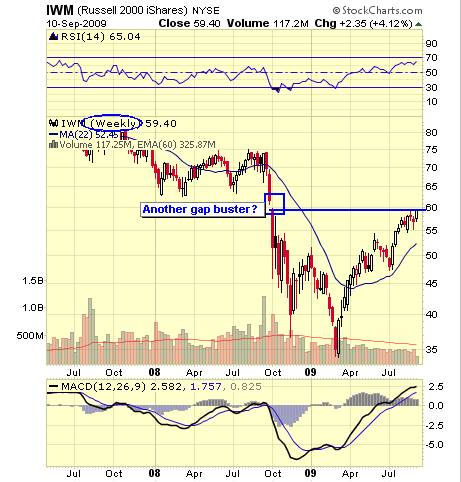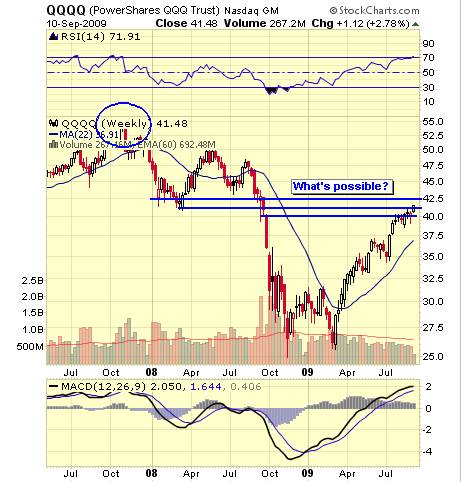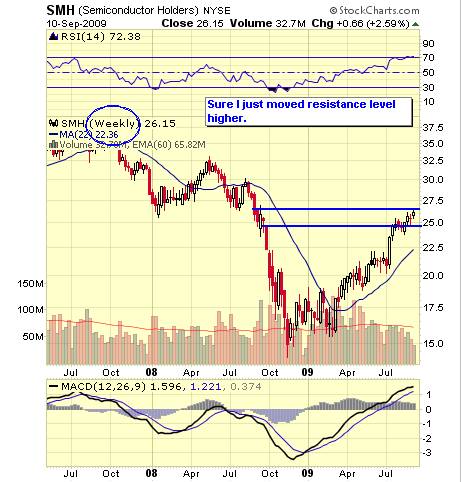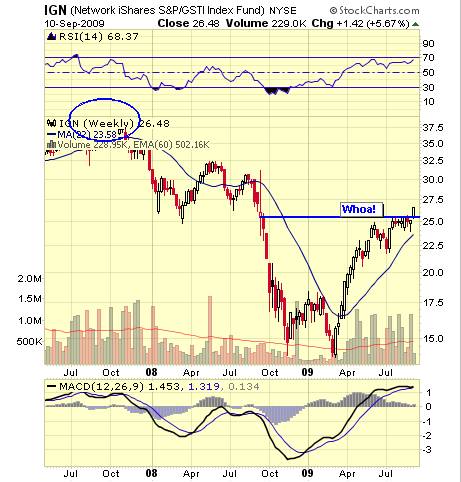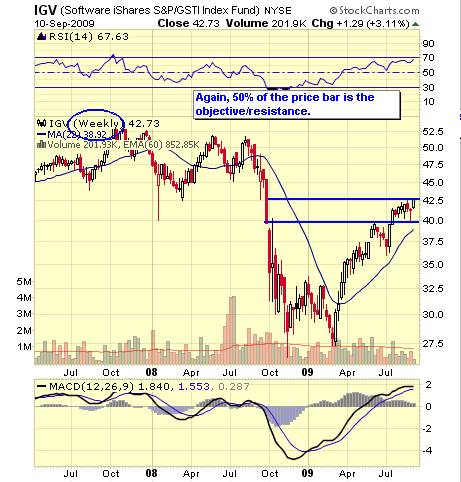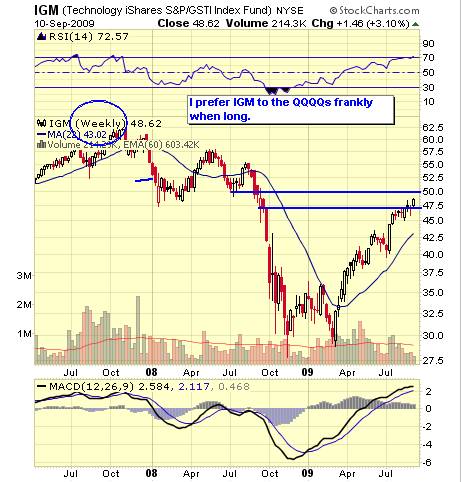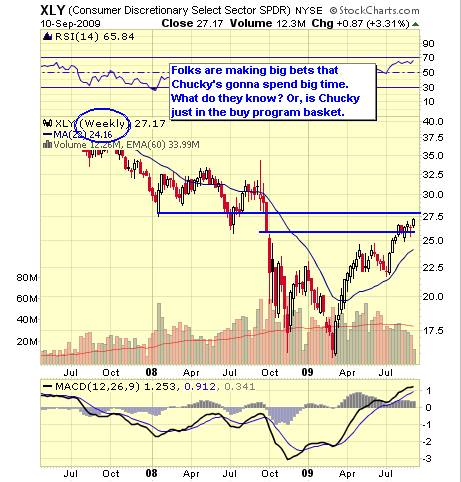 I guess according to Meredith Whitney it's Goldman Sachs (GS) and nobody else.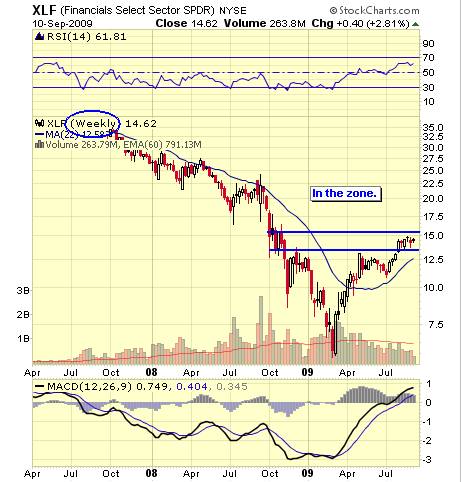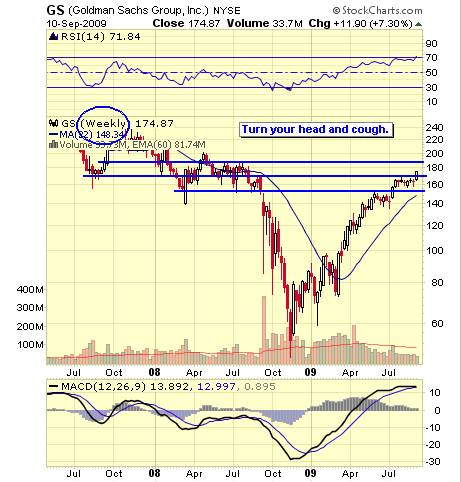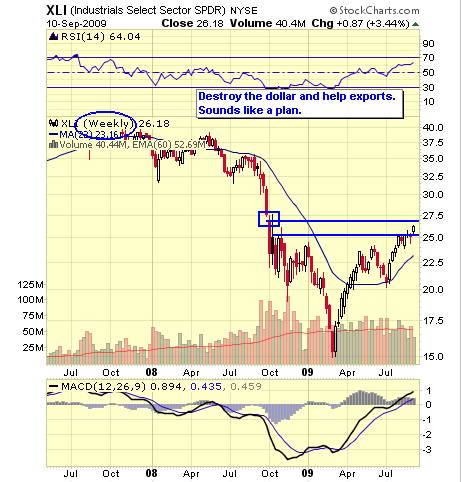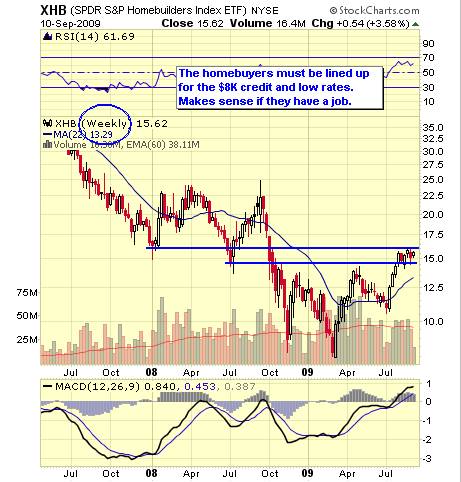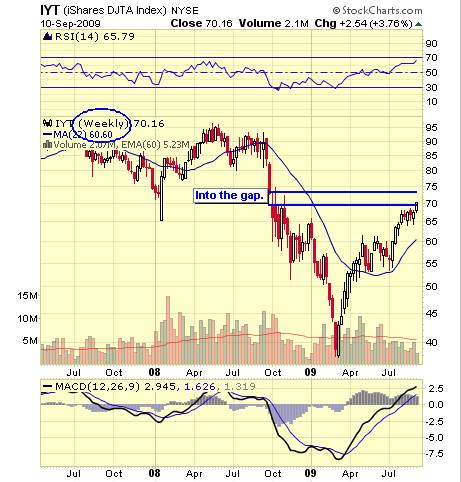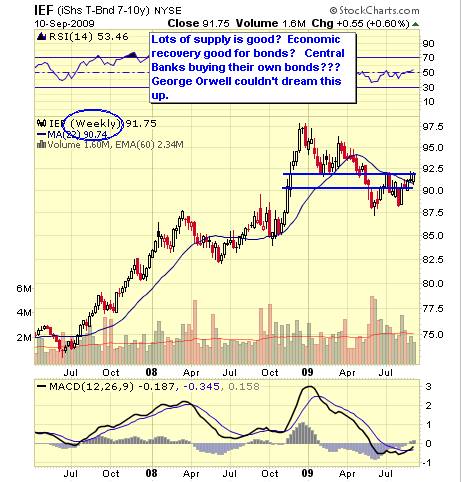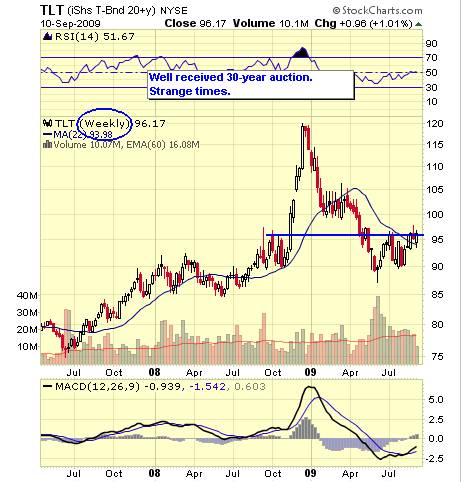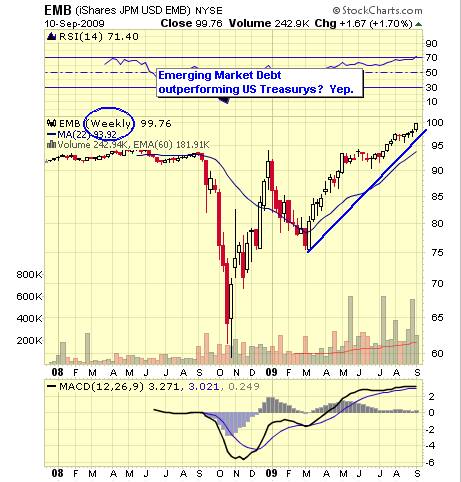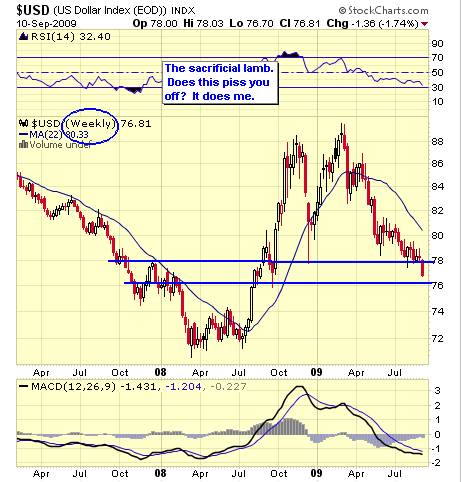 Go to Part 2: Commodities, Emerging Markets >>