It seems that the potential for rising interest rates has been on the minds of many REIT investors. In fact, overall stock market performance over the last few months has been highly correlated to the potential for rising rates and that has led to a pullback in REIT-dom.
Up until late May many REIT stocks were approaching all-time highs and it seemed as though Mr. Market was pumping plenty of gas into the market. We saw REITs like Realty Income (NYSE:O), Federal Realty (NYSE:FRT), Tanger Factory Outlets (NYSE:SKT), and Ventas, Inc. (NYSE:VTR) hit all-time highs - pushing the "pedal to the metal". Many REIT investors who weren't so fortunate in 2009 and 2010 were finally enjoying a "day in the sun" and it was time to take the top down and "seize the day".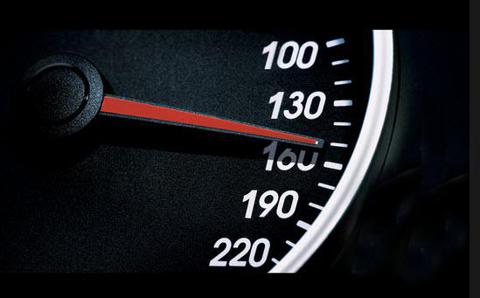 But while we were all at beach (in mid-May), Mr. Market decided to cast a shadow over the party. All of sudden, the "day in the sun" turned into ominous clouds. Mr. Market waved his arms and shouted, "There are sharks" in the water and the "fun is over". He went on to shout, "We are all drifting too far out and we need to get closer to the shore".
So the REITs started moving closer in, bringing valuations in line with historical norms. The Triple Net REITs swam the fastest, unnerved by the sharks way out in the distance. It seemed that the free-standing REITs aren't as experienced at managing rising rate risk because they can't bump rents as quickly as the self-storage or lodging REITs. Needless to say, that's precisely why the shares prices declined more (for the Triple Net REITs) than the others.
Then, Mr. Market shouts, "wait, I thought you all were bonds" but "you're not". He says, "I must be at the wrong beach".
Will Mr. Market Keep Giving Us Head Fakes?
Well, as you know, Mr. Market has kept us all busy. Since "pooping the party" in late May, he has shown up again, on several other occasions, warning us not to drift too far out to sea. He keeps reminding everyone that there are sharks (rising rates) out in the distance and eventually they (the sharks) will come to shore.
So should we wait for the inevitable day when interest rates rise? Or, will we miss out on the opportunity to own REIT shares that pay high dividends now? Will Mr. Market keep giving us head fakes on the beach? Where do we go from here?
Today I asked a few industry experts the same questions and here's how they replied:
Steve Tanger, CEO of Tanger Factory Outlets:
The only thing we control is management. From our company's perspective we have a fortress balance sheet, the lowest debt to market capitalization in our sector. We don't have real exposure (to rising rates) so rising rates won't hurt us that much. From a balance sheet perspective, we (Tanger) are solid. From a growth perspective, we are solid. So all we can do is control our earnings.
Tom Lewis, CEO of Realty Income:
The taper tantrum? Over the 19 years we (Realty Income) have been public the share prices of REITs have ebbed and flowed as is typical with any public security. Over that same period of time, many more properties were acquired, earnings marched consistently upwards and dividends followed. As such, the prices of the shares eventually caught up with the growth in fundamentals. The analogy I have always liked is that it is akin to watching a person with a yo-yo walking up the stairs. Everyone focuses on the yo-yo going up and down, while the real story is the consistent movement of the person up the stairs.
Ben Butcher, CEO of STAG Industrial (NYSE:STAG):
I believe that the market overreacted (doesn't it always) to a relatively modest move in the 10 year treasury. It feels like we are past that 'bottom' and waiting for further macro signals.
Gordon DuGan, CEO of Gramercy Property Trust (NYSE:GPT):
I think the volatility for REIT stocks is being driven by investor concern about possible higher interest rates. While we are managing Gramercy to reflect these higher rates and are very well positioned in that environment relatively, I also think the concern about much higher long-term rates than the rates we have today are somewhat overblown. I think the "repricing" of many REITS is an opportunity for investors, however not all REITs are the same and the key will be to pick management teams that can navigate this environment of volatility.
Professor Jonathan Morris, Georgetown University:
The 'Bottom' was reached during the Spring of 2009 and was a scary time for everyone. Today, public REIT shares trade in reaction to many different financial and market metrics. Across the board, regardless of sector, interest rates cast a largely theoretical pall over REIT shares. Why theoretical? Interest rates don't impede public REITs as they did years ago. Why? A more sophisticated approach to the capital structure; the use of long term corporate debt to finance the enterprise, versus solely asset based mortgage debt; and overall, banks lend to public REITs for reasons far beyond making a spread, which has become smaller and smaller.
Ted W. Rollins, CEO of Campus Crest (NYSE:CCG):
We see the Fed tapering as a return to a more normal interest rate environment. We keep our business lowly leveraged so there is a nominal impact, and let's not forget that the reason rates are increasing is economic growth and inflation. Real estate has traditionally done well in times of inflation and economic growth - this results in steady growth in rents and hence the bottom line.

Many in the market are very focused on the move in interest rates and it's had an impact on capital allocation to REITs. It's interesting to point out, however, that if you look at REITs and their historical returns over the long haul, returns have been very strong during rising interest rate periods because the economy is strengthening.
Keven Lindemann, Director SNL Real Estate:
Q2 earnings in the REIT sector were largely positive - expenses under control, some signs of growth, and very little impact from higher interest rates so far. These companies are, for the most part, good at hedging their interest rate exposure and they have the benefit of public companies' access to multiple sources of capital. Higher interest rates hopefully indicate sustained meaningful job growth and a true economic recovery. If that's the case, owners of well-located and high quality commercial real estate, like most REITs, stand to benefit.
Joseph Cosenza, Vice Chairman and Director of The Inland Real Estate Group, Inc.:
Most 'income stocks' are down. From energy to pipe lines to real estate trusts, primarily due to the increase of interest rates. It does not seem logical to be diverting that much to treasuries or bonds unless you think that the economy is slowing down and going down. That to is not logical when you see the small increases in retail leasing, retail occupancy, and retail sales. But that's is what is happening, and yet you have Apple back up to where it was a month or so ago and you have Facebook back up to its IPO price and neither one of these are income stocks.
Drew Alexander, CEO of Weingarten Realty Investors (NYSE:WRI):
Over the short term REITS like all stocks can have volatility as traders try to outguess each other. Over the longer term REITs will follow the value of real estate. If interest rates rise that means the economy is better and REIT cash flows will increase. Also at some point inflation will return and REITs like all Real Estate are a great inflation hedge. So in my view REITS remain a great investment and should be a part of all investment portfolio allocations.
Surfs Up!
Yesterday a Seeking Alpha reader suggested this answer (regarding the Feds tapering policy):
Much of the recent downside in REITS is due to the Fed's trial balloon about tapering QE, which caused a big spike in rates. Fed actions are out of your control. I have no idea if the Fed can execute a soft landing and neither does anyone else.
Remember that Benjamin Graham doesn't conclude from Mr. Market's behavior that market fluctuations should be ignored. After all, they can be valuable signs that something is wrong, or right. However, the true significance, in Graham's words is that "they provide…an opportunity to buy wisely when prices fall sharply and to sell when they advance a great deal".
The moral of the story: Don't worry about the sharks now (or perhaps later). Go enjoy a day in the sun (and bring your sun screen).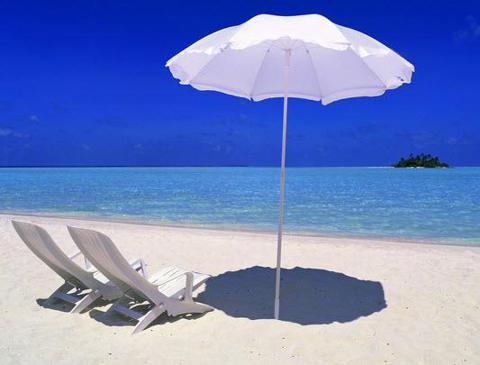 Special Thanks to the above REIT experts who provided me with insight for this article.
Note: This article is intended to provide information to interested parties. As I have no knowledge of individual investor circumstances, goals, and/or portfolio concentration or diversification, readers are expected to complete their own due diligence before purchasing any stocks mentioned or recommended.
Disclosure: I am long O. I wrote this article myself, and it expresses my own opinions. I am not receiving compensation for it (other than from Seeking Alpha). I have no business relationship with any company whose stock is mentioned in this article.