By Michael Kanellos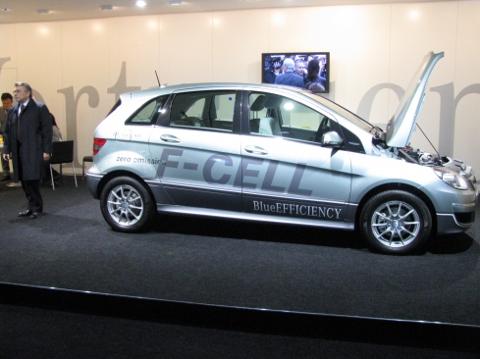 Click to enlarge
FRANKFURT, Germany -- The hydrogen car isn't dead at Daimler (DAI).
Dieter Zetsche, chairman of the German auto maker and the head of Mercedes-Benz, told an audience today during a fanfare at the International Auto Show taking place in Frankfurt that the company is still committed to hydrogen cars.
The company is about to enter into "low volume" production of the F-Cell, Mercedes' hydrogen car, as well as an all-electric smart car.
The market will see hundreds of thousands of them over the next few years from a variety of manufacturers, he added. Germany is also trying to ready a national network of hydrogen filling stations.
Although hydrogen has its skeptics, many still see it as a way to get around one of the more intractable problems with electric cars: the lengthy charge time. A hydrogen tank can be filled in minutes and can continue to charge a car's battery for hundreds of kilometers.
Critics, though, abound. "Personally, I don't see it happening in the next ten to 15 years," said Wolfgang Hatz, who heads up drivetrain research for the Volkswagen group, in a separate interview.
The crowd around the F-Cell was also a lot lighter than the one around the new car Mercedes unveiled today: the SLS AMG, an all-electric coming in 2013. There were at least a thousand people in the room.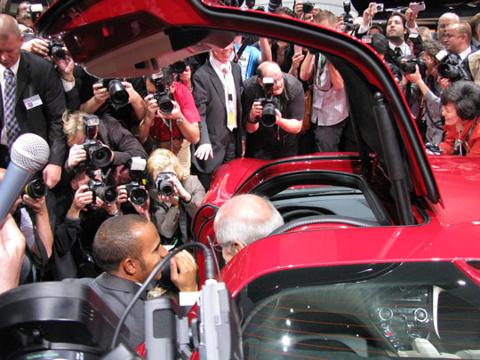 Click to enlarge