<< Return to page 1 - No Speed Bumps in Sight?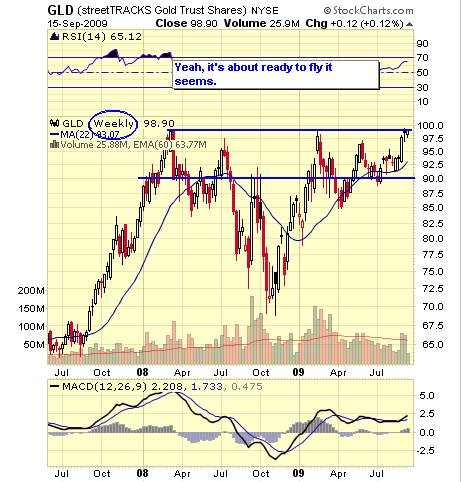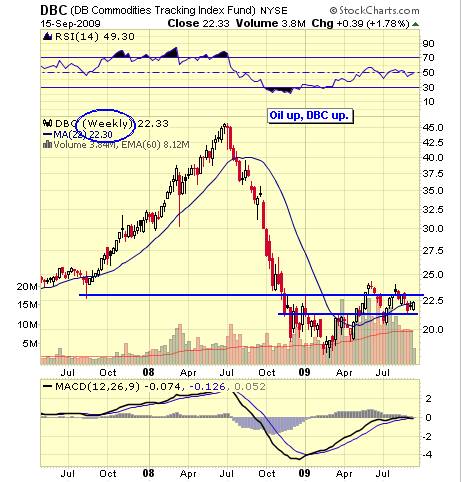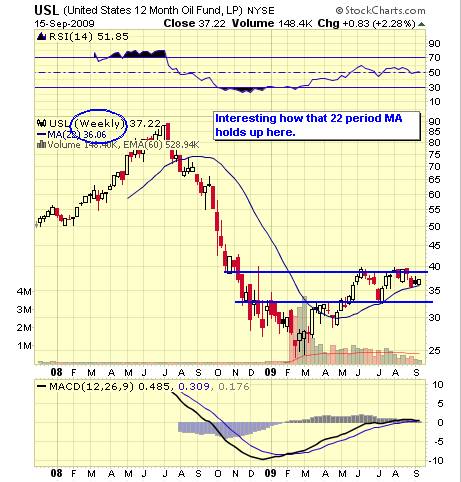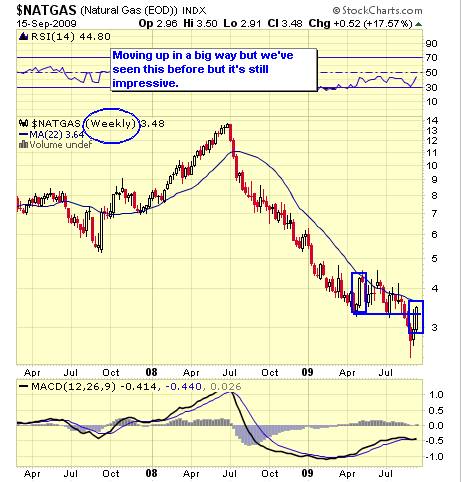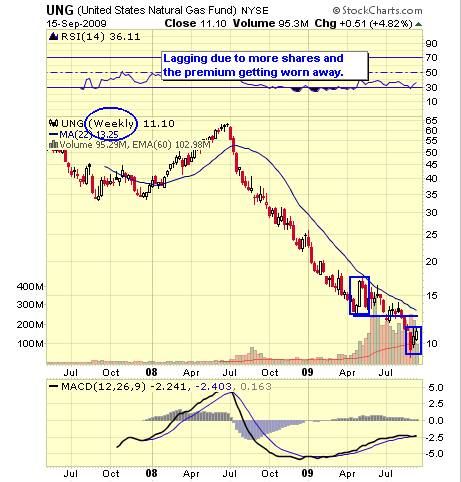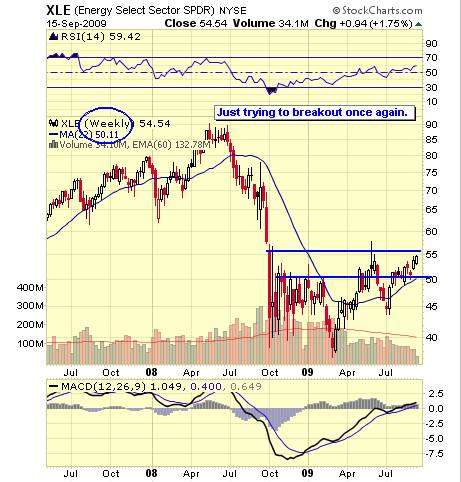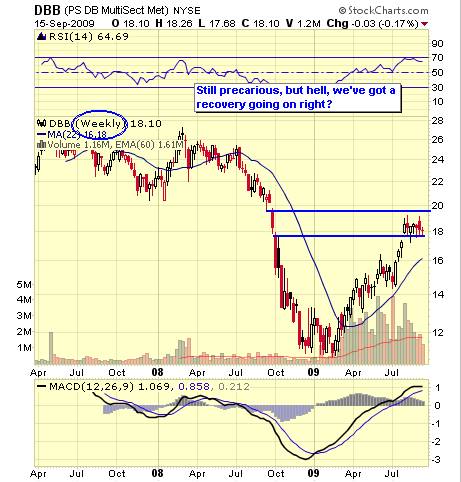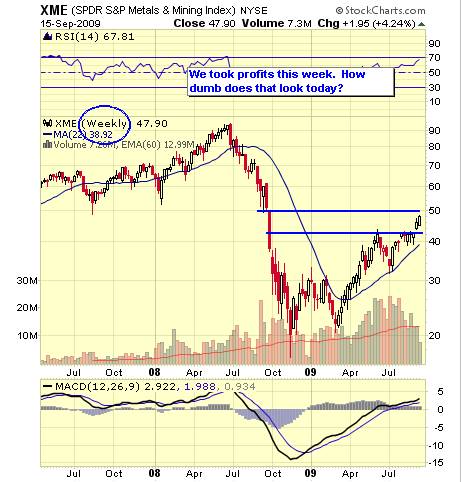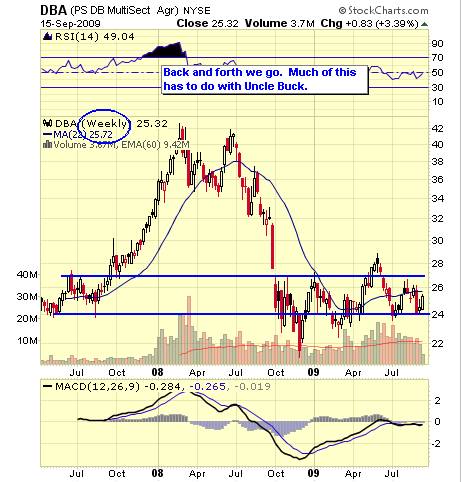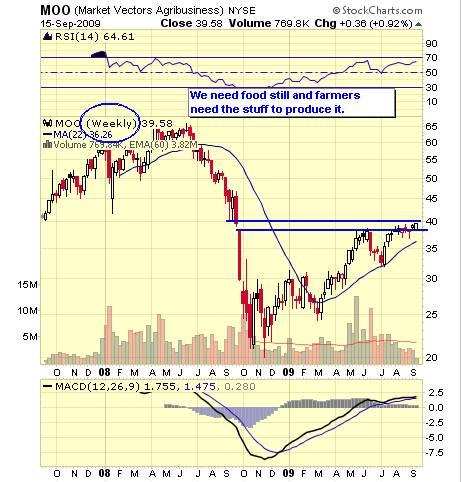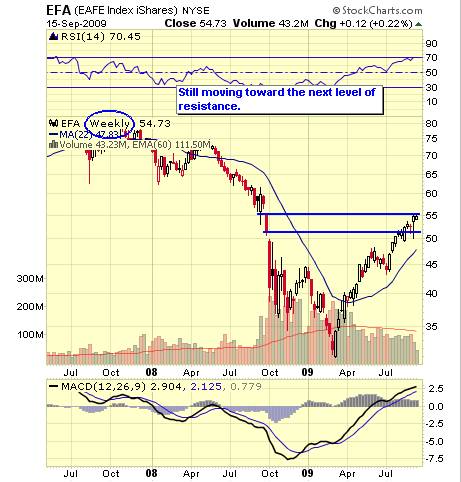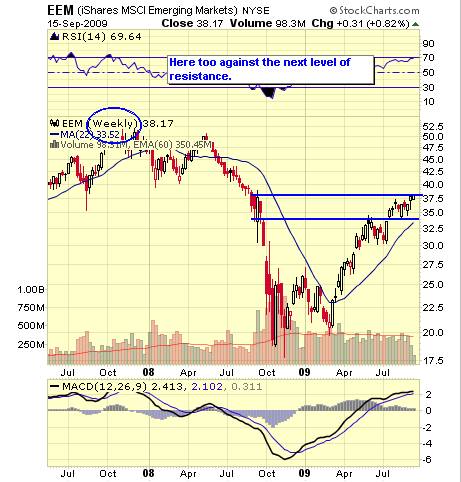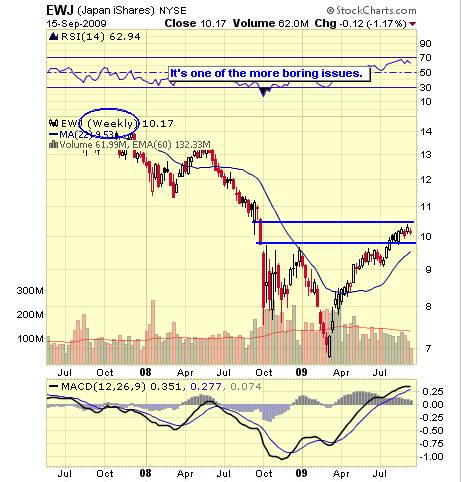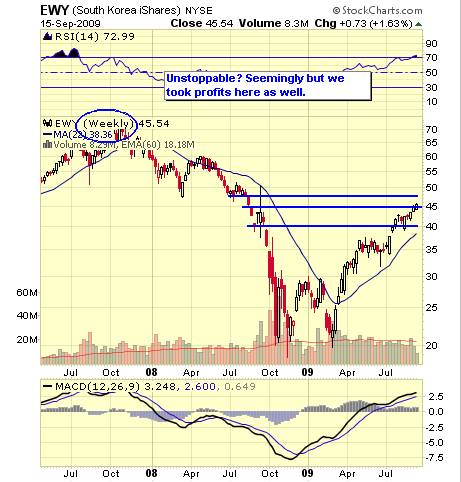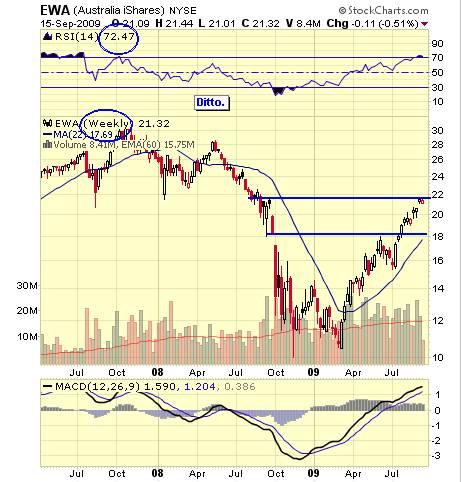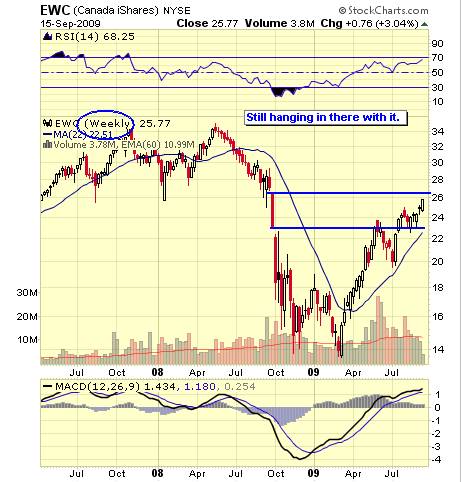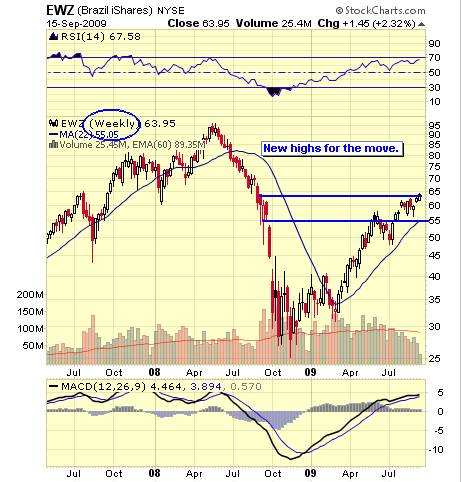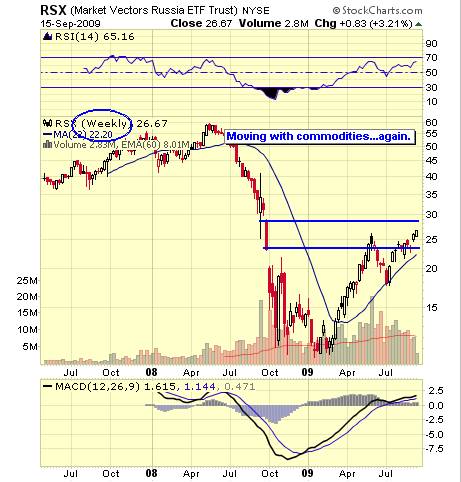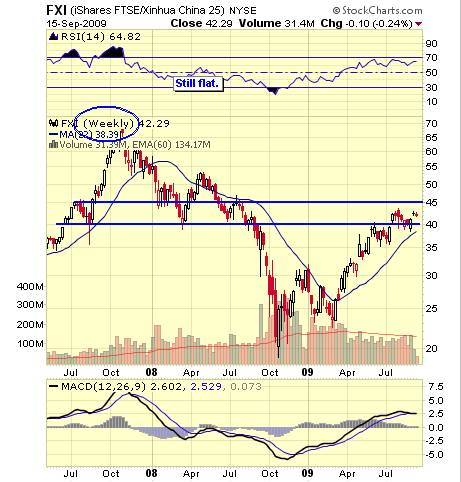 We have quad-witching ahead and some of today's action is no doubt linked to getting out of the way and manipulation with options and futures. This evening expiring September S&P futures are down a lot with rollover to December no doubt occurring. These are the types of the things that HAL 9000s live on.

There's plenty of momentum for bulls and there are times this does seem unstoppable. Funny thing, sometimes this is just when things get upended.

One thing markets like is Washington gridlock and the most overexposed president in history is helping with it. He might do a little better if he gave us and his teleprompter a break. That's just my opinion.

Let's see what happens.
You can follow ETF Digest on twitter here.

Disclaimer: Among other issues the ETF Digest maintains positions in XLB, XLI, IYR, IEF, TLT, UDN, GLD, DBC, XLE, EWJ, EWZ, EWC and RSX.

The charts and comments are only the author's view of market activity and aren't recommendations to buy or sell any security. Market sectors and related ETFs are selected based on his opinion as to their importance in providing the viewer a comprehensive summary of market conditions for the featured period. Chart annotations aren't predictive of any future market action rather they only demonstrate the author's opinion as to a range of possibilities going forward. More detailed information, including actionable alerts, are available to subscribers at www.etfdigest.com.