Author's Update: Shortly after writing, SemiAccurate added the following note to their article: "AMD has clarified that it is the Hawaii/Volcanic Islands tech day in September, not the launch. The launch will officially happen in Q4 some time, the dates in this article are our speculation."

Today SemiAccurate released an article detailing the upcoming September launch of Advanced Micro Device's (NYSE:AMD) next generation GPU. In the article Charlie also stated Kaveri remains on track as I had stated in my previous AMD piece.
A GPU launch has the potential to aid a positive surprise during the Q3 earnings report, and possibly move the stock price around the release of the new GPUs. In this article I would like to provide some estimations of how this can impact revenue for the quarter going forward for AMD's Graphics and Visual Solutions Segment.
Battlefield 4 Will Probably Be Included as Part of the Never Settle Forever Bundle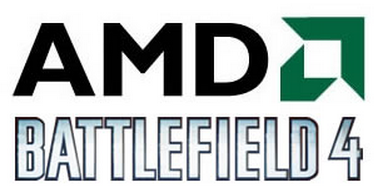 Image Courtesy of BF4Central
According to Heise Online, AMD's Mr. Roy Taylor disclosed that we can anticipate BF4 to be included with a Never Settle bundle.
Recently in an interview with VR Zone, Mr. Taylor also disclosed that we can expect the announcement of a new Never Settle bundle being released in August. Whether or not BF4 is included in this August bundle remains to be seen, but we will know shortly.
During the last quarter, AMD's Graphics and Visual Solutions department swung from an operating profit to break even. In a previous article, I detailed what I felt could be potential positive catalysts to drive sales back up prior to the Q3 earnings call. Based on this recent news from Heise Online and SemiAccurate, it seems some of these catalysts are more likely, but not yet confirmed.
I believe the revenue decline of AMD's graphics segment is mainly attributed to lowering sales and ASPs of GPUs due to competing with an aging line. A refresh will likely raise these ASPs back up improving margins. The game bundles should serve to spur sales. Heisi Online estimates a price of ~$15 per license for each game.
For anyone that doubts the strength of including BF4 as a potential catalyst for sales, BBC reports that Battlefield 3 sold 5 million copies in the first week. Bear in mind that this 5 million is split between PCs and consoles, but assuming BF4 has the same launch strength and 20% of the total BF3 first week sales were PC based, this leads to potentially 1 million copies of BF4 sold.
Many times users like to upgrade hardware in conjunction with game releases, so even if Nvidia (NASDAQ:NVDA) loyalists do not switch over, AMD fans that have had been holding off on upgrading could be swayed into upgrades provided they will receive a game that typically costs upwards of $50, plus probably a few others depending on the card they choose. These games likely cost AMD less than $100 total, while saving the consumer much more than this.
Better Drivers and New GPUs
I have reported before I felt that one of the reasons AMD had lost market share in recent years to Nvidia was due to Nvidia being known to have better drivers, but AMD is fixing these issues.
Looking at benchmarks, we can see that AMD's single card microstutter issues were fixed on single card solutions. AMD tweeted we could expect a fix for fixing issues with CrossFire (running 2 GPUs together). AMD released Beta drivers to address this issue as well, and by and large were able to solve the problems, although there is still a little room for improvement.
AMD launched their 7000 series cards in December of 2011. All cards released since have been tweaks of this design. I highly recommend reading the SemiAccurate article detailing this launch, as Charlie paints a great picture of the importance of these cards.
I will add that the flagship HD 7990 also received a price cut, dropping the price to $700. For the uber-enthusiast, this represents a card that offers a higher level of gaming performance than the GTX Titan for $300 less.
Conclusion
AMD's Graphics and Visual Solutions group is a smaller source of revenue than Computing Solutions, so this is less than half of the Q3 story for earnings for AMD. I still consider AMD a speculative play with plenty of risks.
Last quarter AMD's Computing Solutions group swung to a profit, which was largely ignored by the Street. Based on IDC numbers, PC sales should pick up slightly in the back half of the year which could help continue to support AMD's largest operating group. Meanwhile AMD's historically profitable Graphics segment dropped to break even, I believe based on the factors discussed above.
Given design times, if AMD launches their new GPU line in September, this means the actual chips were shipping to the manufacturers (such as Sapphire) for a large part of the quarter. This along with potentially higher ASPs and unit sales could drive AMD's Graphics segment back to profitability.
The biggest pitfall I could see is AMD's Computing Solutions group slumping. Based on Mr. Read's statements during the Q2 call that part of the positive surprise was due to adoption of Kabini and Temash, I do not believe this will be the case. However, as retailers clear inventory to make room for Haswell powered PCs, the prices on Intel's prior generation Ivy Bridge computers have dropped, adding competitive pressure.
The best case for AMD is that the Computing Solutions group is supported by the slight increase in PC sales, achieving at least break even status, combined with AMD's Graphics segment returning to profitability. Products featuring Intel's (NASDAQ:INTC) Bay Trail should not appear at retailers until later in Q3 or in Q4, giving AMD a time to market advantage with low power, low priced CPUs.
All of this is before console revenues are factored in. AMD should also reduce OPEX by another $30M, which will have more of a direct affect on bottom line and EPS. Add in console revenues, and the chance of a positive surprise is more likely. According to shortsqueeze.com, AMD has a healthy short interest right now as well, meaning a nice earnings beat could have an added bonus if shorts decide to cover.
Disclosure: I am long AMD. I wrote this article myself, and it expresses my own opinions. I am not receiving compensation for it (other than from Seeking Alpha). I have no business relationship with any company whose stock is mentioned in this article. I actively trade my AMD position. I may add or liquidate shares at any time.