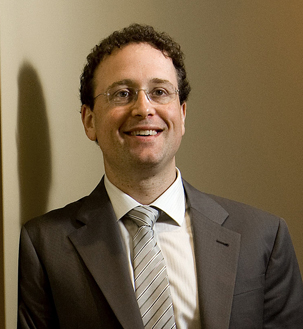 Noah Blackstein
Vice-president and portfolio manager
Dynamic Alpha Performance Fund
Q) When did you know this was no ordinary stock market correction?

A) It became clear to us in 2007 that the fundamentals underpinning the US economy were starting to deteriorate and a swift response would be required by the US Federal Reserve to limit the damage. The Fed did not act the way we hoped it would and as a result investors started to lose confidence in equities. Our concerns about the appetite for equities were confirmed at the beginning of 2008 when, despite posting strong earnings growth rates, stocks were sold off at an alarmingly rate because investors wanted money market instruments and bonds.

Q) How did your clients react? With panic?

The Lehman Brothers (OTC:LEHMQ) failure triggered trillions of dollars of stock liquidations – investors all over the world panicked.

Q) What was the best move/trade you made during that initial sell-off?

A) In the Dynamic Alpha Performance Fund, the best move we made in October was increasing exposure to the US dollar, which we viewed as a safe haven versus the collapse of the commodity-influenced loonie.

Q) What is your view of the market now?

A) Equities have staged a strong rally over the past six months which has been led by the most oversold areas of the market. It is the next phase of the recovery that I am looking forward to. This next phase is where the market's focus returns to company fundamentals and rewards strong companies with tangible earnings growth and compelling growth prospects. The strong earnings numbers we have seen recently are a glimpse into that next phase however these numbers were primarily a result of the corporate cost cutting that occurred throughout much of 2008. There was no top-line or revenue growth because consumers were starting to save again and businesses cut all unnecessary spending and ran down inventories to almost nothing. Because we have seen a pick up in both consumer and business confidence, we expect to see a reacceleration on the revenue side which combined with the cost cutting from 2008 will mean significant operating leverage in the third and fourth quarter of this year.

Q) How are you playing it now?

A) My focus is on growth companies and there are several areas of the market where I see secular growth opportunities. That growth was temporarily interrupted when the credit markets froze but with credit beginning to flow again and the economy starting to recover the growth in these areas is beginning to reaccelerate. Some of those areas include information technology and the move to virtualization and smart phones, and another is the emerging markets, specifically companies directly participating in the infrastructure build-out taking place in those countries.