Markets continue to trade as though US investors have returned from their summer holidays with a mandate to turn cash into assets. After a slow start, US equities have nudged higher, reinforced by more better-than-expected activity data despite disappointing earnings numbers from retailers Best Buy (NYSE:BBY) and grocer Kroger (NYSE:KR). Note that both the Dow Jones Industrial and Transportation averages posted new highs in tandem giving technical types a classic buy signal. The path of least resistance remains to the upside for now. While the majority of the market waits for the data to turn and a double-dip to be signalled, risk is managing to sneak ever higher (as the under weight and under invested get crowded into the trade). I still think it can push up to 1121 over the next 2-3 weeks where the next stern technical resistance awaits. I think we fail at this level, and fail hard. Wednesday's economic calendar seems unlikely to undermine the optimists. In particular the market is hopeful that the NAHB homebuilders' index will beat market expectations.

Elsewhere the Dollar continues in the doldrums with EUR/USD testing the December 2008 highs with an eye on the September 2008 highs. Note though ever since the Credit Crunch got serious last summer, the 1.45-150 area has been a graveyard of EUR/USD rallies. The other consequence of the dollar's travails is the explicit boost to commodity prices.
Note there are rumours that an influential US consultancy report due to be issued Wednesday (the Smick Medley report) will say that two senior members of the Fed are in favour of raising interest rates as early as next week, but instead will start a campaign in favour of ending emergency policy via verbal communications as they know the most "dovish" committee member would not follow with serious intent for at least six months.
Wednesday's Market Moving Stories
Ahead of another round of data, Fed's Bernanke has indicated that the recession may be over but that a recovery will be slow. The former is already reflected in the market but valuations have yet to adjust to a more subdued growth outlook.
The DPJ took control of Japan and it looks like the Finance Ministry is going to veteran Fujii after all. His comments have just hit the newswire that a 'strong JPY has merits for the Japanese economy' and is 'opposed to FX intervention if moves are gradual.' These are dangerous remarks with USD/JPY so close to 90 and will embolden speculators to position for a move to 87.
Chinese PBOC assistant governor Guo Qing Ping states that China is in no hurry to internationalise the Yuan adding that there are preconditions for a currency to achieve reserve status. For one it needs a strong economy, full currency convertibility and a developed financial market. Guo states that because of these yardsticks, the CNY still has some way to go.
UK shadow Chancellor George Osborne reportedly "surprised colleagues" by highlighting that three of Britain's biggest defence projects (worth £30bn) could be shelved if the Conservatives win the general election next year. Mr Osborne said that he would hold a Budget within weeks of a victory and then was asked to identify specific savings that an incoming Conservative government might make.
The European Commission has warned Lloyds that it may have to split off Halifax as punishment for the billions of pounds of state aid that it has received. Neelie Kroes, the Competition Commissioner, has yet to make a final decision, but banking sources say it is clear that she is planning to impose draconian penalties on Lloyds.
Note this is a quadruple witching week, meaning four key expirations — stock index futures and options, and stock futures and options — which is likely to put some volatility into the market leading up to Friday afternoon.
Uber banking analyst Meredith Whitney said on CNBC this morning that the economy remains weak and will face a big test next month when the government starts to wind down its support programs.
US President Barack Obama pledged "to put an end to the idea that some firms are too big to fail." Though he outlined some worthy prescriptions, he failed to face up to the very size and power of the financial institutions that makes "too big to fail" possible. The big have gotten even bigger since the start of the financial crisis. At the end of 2007, the Big Four banks — Citigroup (NYSE:C), JPMorgan Chase (NYSE:JPM), Bank of America (NYSE:BAC) and Wells Fargo (NYSE:WFC) — held 32% of all deposits in FDIC-insured institutions. As of June 30th, it was 39%.
Tens of thousands of financially strapped homeowners who have asked lenders to lower their mortgage payments are instead winding up with higher monthly payments and larger debts on their homes.
Ghost towns may haunt Ireland in property loan gamble.

Click to enlarge
NAMA Day
Well after all the talk and acres of newsprint the Irish Finance Minister will announce Wednesday the size of the discount and the level of bonds to be issued in return. He is also expected to announce details of the geographical spread of the assets to go into NAMA, with categorisation of the loans between land, development and associate loans. The level of assets to be moved from each institution is also expected to be announced, but not the specific capital requirements of the banks after the transfer of the assets. Finally the smaller Irish banks will be encouraged to consider taking part in the third force in Irish Banks.
Whatever the impact on the capital ratios of the Irish banks from the NAMA "discount", how the equity market reacts to today's announcement will be one of the strongest tests of investors appetite for banking sector investment yet seen in Europe. Should the Irish banks be able to raise private/non-government equity in the weeks/months after today's NAMA announcement, there is a clear signal to second tier banks across Europe that the door to recapitalisation is open.
NAMA is Ireland's own Quantitative Easing as the economy is suffering from a starvation of liquidity / credit. According to the Bank of International Settlements, international cross border lending is collapsing. Foreign owned banks in Ireland, which contribute 1/3 of the total Irish lending book, are operating at loan/deposit levels far in excess of optimum levels. There will be an inevitable pull down of lending in the Irish economy from foreign participants as a group as they seek to redress this imbalance. The Irish economy is urgently in need of the liquidity event which NAMA creates by pushing €60 – 65 billion into the Irish banking channel.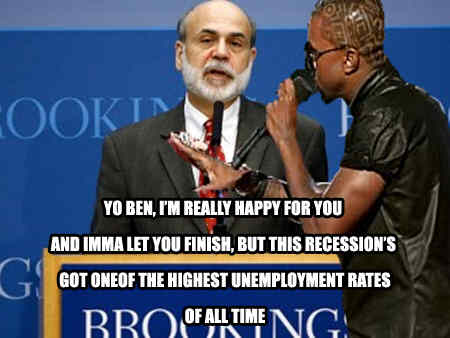 Stocks In The News
Kraft (KFT) may sell its Oscar Meyer and Maxwell House brands to raise cash to help finance a bid for Cadbury (CBY). The article cited "several sources familiar with the matter." These assets had previously been mentioned as divestiture candidates when Kraft was pruning its portfolio in recent years (eg, Post Cereals, Minute Rice, Altoids and Life Savers divestitures). Sales of these brands would generate a meaningful amount of the current cash portion of the Cadbury bid.
Stocks advanced in Europe today as Warren Buffet said he was buying equities and a Merrill Lynch fund manager's survey showed investors piling into European stocks and away from Emerging Markets at levels not seen in over a year. Miners lead the move up with BHP Billiton (NYSE:BHP) up over 3% as copper, lead and nickel prices climbed and the company's CEO Alberto Calderon told a presentation in London that the worst of the industry crisis is over. Staying with commodity stocks Xstrata, Kazakhmys and Rio Tinto each rallied more than 3% as analysts at CLSA Research said commodity demand in China, the largest metals user, "is back on track in a very big way." Should be good news for companies such as Alcoa and Barrick Gold this afternoon.
Barclays (NYSE:BCS) gained after the lender said it had restructured $12.3bn of credit-market assets.
Clothes retailer Next is also bid (up 5%) today after saying that it expects analysts to raise full-year profit estimates after revealing a better than expected first-half performance.
Renault has led the rally in European automakers on hump day after Japanese affiliate Nissan said sales in China this year will beat its previous forecast as government stimulus measures spur demand. Renault gained 6.6% while Peugeot Citroen, chalked up a healthy 4.1% gain. At the top end of the market Porsche rose 5.5%.
Sporting goods manufacturers Adidas and the Irish rugby teams new shirt sponsor Puma added 8% and 4% respectively after being rated an "overweight" by analysts at Morgan Stanley. "We believe these sporting goods brands are in a strong position to outperform peers. Sporting goods present one of the most exciting exposures to the high-growth Chinese consumer market."
Tech shares will likely be in the spotlight today after Adobe (NASDAQ:ADBE) said it plans to pay $1.8 billion for fast-growing business software maker Omniture (OMTR) as the maker of Photoshop and Acrobat looks to turn around declining sales.
Oracle (NASDAQ:ORCL) has ended a high-profile computer-building partnership with Hewlett-Packard (NYSE:HPQ) as Oracle prepares to acquire Sun Microsystems (JAVA), a rival of HP.
Smurfit Kappa has announced that it is seeking to raise its price of recycled containerboard by a further €60 per tonne from October 1st in its European markets. This follows a successful and quick response to its last move to lift prices by €60 per tonne from September 1st. Industry sources suggest that €50 of the first price increase is being successfully implemented this month.
And Finally… Hitler Finds Out Kanye West Dissed Taylor Swift

Disclosures: None