The September bears are in rehab as the Pamplona Bull Run continued apace on a hump day. Equities punched higher as investors continue to put cash back to work buoyed by the rise in US industrial production and a 1 point gain in the NAHB building index. Financials were the outperformer, rising 3.4%.
Early doors Thursday stocks were see-sawing after earnings misses from Oracle (NYSE:ORCL) (stock is off 3%) and FedEx (NYSE:FDX) and the US morning slew of data which was a bit of a mixed bag. There was a big jump in continuing claims and a small miss on the building permits number while housing starts were in line with expectations (at a nine month high) and 12k fewer new initial jobless claimants than were expected. Kodak (EK) looks like the big loser Thursday (currently down 7%) after announcing that they are to raise $700mln by selling senior secured notes while homebuilders are bid (Beaver, Hovnanian etc). The indices have now turned positive after a better than expected print on the Philly Fed diffusion index (rising to 14.2, its highest level since July 2007). GE, Kraft (KFT), Alcoa (NYSE:AA), steelmaker Nucor (on a Citibank upgrade) and Citibank (NYSE:C) itself are all looking bid
Thursday's Market Moving Stories
Thursday morning UK retail sales were softer than expected, remaining flat on the month. Bank of England inflation attitudes survey was unchanged at 2.4% from May. CBI Industrial Trends survey is stronger than expected, rising to -48.
Asian equities broadly rallied, led by China (Shanghai composite index rose 2%), with the Nikkei also receiving support from two Japanese business surveys which suggest that economic recovery is continuing at a solid pace and that positive momentum will likely carry over to 4Q. This pro-risk environment continues to eat away at the dollar and Sterling which is fatigued by the Bank of England's never-ending supply of bombshells.
Overnight in Japan, the Bank of Japan kept interest rates on hold but upgraded its assessment of financial conditions and the economy, citing improving exports and output which, it says, increases the chances its forecast of a moderate pickup early next year being met. The Bank also upgraded its view on financial conditions, saying they remain severe but are increasingly showing signs of improvement and noted that annual core consumer price falls would narrow in the latter half of the year to March 2010.
Japanese Finance Minister Hirohisa Fujii stated "there's no change in my thinking" that it's not the time to consider foreign-exchange intervention. Whilst Fujii has stated that he wouldn't rule out intervention under what he termed "really abnormal situations", he said that "the idea that the JPY should be cheaper for the sake of (Japan's) exporters is wrong."
The Reuters Tankan index of Japanese manufacturers' sentiment rose 9 points to -33 in September from -42, improving for the sixth consecutive month from a record low of -78 in March. Separately, the government's tertiary activity index rose 0.6% mom in July following an increase of 0.2% in June.
In China, Chen Dongqi, vice director of the macroeconomic research institute under the NDRC, stated that GDP is likely to grow 9% yoy in Q3 and to accelerate further to double-digit growth in Q4. He noted that the country's 2009 GDP target growth of 8% is sure to be reached.
US Senate Finance Committee Chairman Max Baucus unveiled a proposal Wednesday to overhaul the health-care system after trying for months to reach a bipartisan agreement on President Barack Obama's top domestic priority. The Montana Democrat offered an $856 billion plan that would require almost all Americans to have insurance or pay a penalty, expand Medicaid and provide subsidies to help millions of low-income people get coverage through an online exchange. This has given a shot in the arm to stocks like Fresenius Medical (NYSE:FMS) which gets 2/3 of its revenue from North America.
Whitney Tilson of T2 Partners is sticking to his guns on housing. The uptick in recent months is a seasonal mix issue. When the market finally sees this, Whitney says, banks and homebuilders will tank.
By animating a new Economist "global debt clock" here is an attempt to show the debt-ification of the world over the last decade. As you might expect, the pace picked up in the last few years, but the debt had been growing all the while.
Beautiful and informative info-graphics from Reuters.
Yearning For The Yen
The biggest news out overnight concerned the Bank of Japan (BoJ) adding its voice to the 'stronger yen' clarion call from Japan. There is the new government generally and new finance minister in particular extolling the virtues of a stronger Japanese currency. I was still getting used to that when along comes BoJ Governor Shirakawa galloping over the hill with cries of Yen rise may support economy in long run and urging the need to look at the overall economy in gauging the impact of the yen's rise.
This adds to appreciation pressure on the yen stemming also from global reserve managers who are getting more active in adding yen to reserves. For China, obsessing so openly about the SDR as global reserve currency in waiting, its current share of yen in aggregate reserves is tiny compared with the 13% share of JPY in the SDR basket. They will presumably buy more as presumably will other large reserve managers. Then we have the Japanese version of the Homeland Investment Act! Under the new tax rule which applies since April, 95% of dividends from overseas subsidiaries owned by Japanese corporations are only being taxed abroad, a change from the previous rule where corporates had to pay the difference in tax between the Japanese tax rate (about 40%) and the local tax rate when repatriating their funds to Japan. The purpose behind the change is to provide a greater incentive for corporates to bring their earnings back to Japan and invest it domestically. That will add fuel to the fire in the run-up to fiscal half year end (end September).
Ultimately the FX market is surely going to take on the New Policy Religion in Japan over the yen. Whatever the intentions of the Japanese authorities, their mettle is about to be tested. Any USD/JPY rebounds are an opportunity to load up on shorts.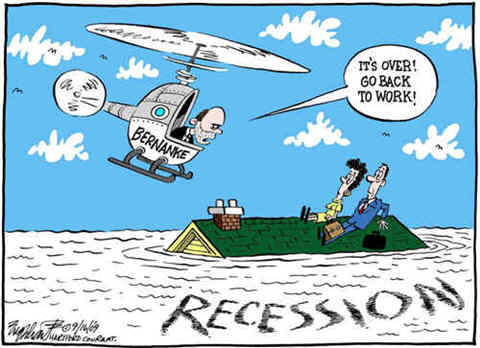 Best Commodity Play
Cash for clunkers schemes and fiscal stimulus packages drove the impressive recovery in auto sales in August. New passenger car registrations are higher in Europe and sales have surged in the US. Also, growth in Chinese passenger car sales has continued throughout the entire downturn, with sales in August 90% higher than a year ago at 858K units. The auto industry is a key consumer of metals, most notably the PGMs (platinum and palladium), accounting for about 50% of demand. Platinum and palladium both hit fresh 12-month highs on 16 September and gold has moved further above 1,000 to within 2% of its record high. I'd expect further gains in precious metal prices in Q4 2009 and into 2010.
NAMA From Heaven
First things first. NAMA is a debt swap. The banks give the loans (the good, the bad and the ugly) to the agency who in turn issue them with bonds which the banks take to the ECB and exchange for cash. There is NO increase in the NET national debt, only in the gross debt. The inability of hordes of allegedly intelligent commentators to grasp this simple basic tenant beggars belief and is the touchstone of much of the outrageously ill informed tripe written in the paper of record (the Irish Times) which has been about as balanced as Fox News in this debate giving soap boxes to hopelessly out of touch lunatic fringe "academic" economists. Pity the reader, pity the press.
The nitty gritty, by institution. The gross loans to be transferred are: AIB €24 billion, Bank of Ireland €16 billion, Anglo Irish Bank €28 billion, Irish Nationwide €8 billion and EBS €1 billion. NAMA average "discount" comes in at 30% overall. Current market value of €47 billion against a NAMA payment of €54 billion, giving a €7 billion gap.
Less than a 10% uplift in valuations is needed for NAMA to break even in 10 years according to the Minister. The Minister has made it clear that the Government will require the banks to raise independent capital. This implies that the Government could fulfil the role of underwriter, as implied in previous statements. AIB probably required the guts of €2bn in new capital and could do say a rights issue for €1bn and fund the rest through assets sales (M&T, property sales, their Polish sub).
The initial market reaction has been positive with Irish sovereign bond spreads moving in (i.e. the cost of where the government borrows money over where Germany funds) and both the Bank of Ireland and AIB rallied strongly after the announcement. The NAMA event takes nationalisation of the Big 2 off the table.
For the broader economy NAMA injects €50bn of liquidity into the banks in theory at a stroke tacking the funding squeeze that has starved viable businesses of credit as lines were cut
German "Bad Bank" Faces Difficulties
The German bad bank model, as envisaged by the government rescue programme (which was passed in parliament in July this year) may face difficulties when putting it into practice, Handelsblatt reports. For being able to tap capital markets for funding, bad banks would need a recognised rating. Rating agencies, however, have not yet provided any ratings – pointing to still unsolved questions resulting from rather complex bad bank legislation. Investors would expect that the troubled assets, which will be transferred onto a bad bank, carry a rating. Whether or not the bad bank itself would be in need of a rating is still under discussion. Under the German Financial Market Stabilisation Act, a bad bank does not have to provide for equity capital. But equity capital might be needed for covering any potential losses from selling assets, rating experts say. So far, only WestLB is going to set up a bad bank, while HRE said it might take advantage of the bad bank concept, while HSH Nordbank announced it would consider such a step. Handelsblatt suggested that the total amount of troubled assets that might be transferred onto bad banks could amount to €230bn. The deadline for applications for government support for setting up a bad bank is 24 January 2010.
Stocks In The News
Kingfisher reported good H1 results Thursday morning, albeit the impact will be muted given headline figures were previewed last week. Retail Profit rose 23.5% on a constant currency basis to £347m, driven by a strong recovery in profits at B&Q. Management indicated that the market remained weak and that improved results had largely been achieved through self help, and that they continued to plan for "challenging times".
In the broker upgrades space building materials giant Cie. de Saint-Gobain jumped 3.7% and cement maker Holcim advanced 3% as Exane upgraded both stocks and the wide construction industry to "outperform" (should be good news for CRH). British Airways (BAY) rallied 4.6% after Goldman Sachs added them to its "conviction buy" list citing a recovery in sales, cost-cutting and synergies from a potential merger with Spain's Iberia. Easy Jet also had a good morning, up 4.5% on a Morgan Stanley upgrade.
EADS (the owner of Airbus) gained 6.6% after it was raised to "overweight" from "equal weight" at Morgan Stanley, which cited a survey among global airlines that signalled capacity growth is "back on the radar for 2010."
Tullow Oil rose 4.6 % to its highest level since at least 1989. The exploration stock with the most licenses in Africa said the Ngassa oil field in Uganda may be the largest discovery in the Lake Albert Rift Basin to date.
On the DAX, MAN rallied 2.5%. Volkswagen, Europe's largest carmaker, is considering an organisational overhaul of its truck business which may see a tie-up with the German truck maker and engineering group. DZ Bank raised its share-price estimate for MAN to €71 from €55. E.ON advanced 1.1%. Germany's largest utility is looking into possibly buying Dutch energy company Oxxio.
And Finally… A Pragmatic Look At How The Irish Economy May Look In 2020

Disclosures: None