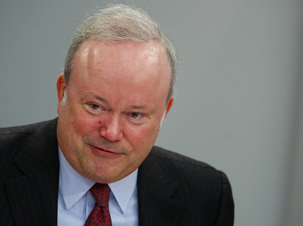 James O'Shaughnessy
Chairman & chief executive
Stamford, Conn.-based O'Shaughnessy Asset Management
Q) When did you know this was no ordinary stock market correction?
A) The collapse of Lehman Brothers (OTC:LEHMQ) led us to conclude that the market had moved into a 'sell at any price' stage and that fear—not rationality—would price the market. Essentially, the market priced in a depression but what it failed to understand was that it would just be a severe recession.
Q) How did your clients react? With panic?
A) Our clients, like many investors, were shocked and worried about the dramatic fall in prices. We did everything we could to reassure them that we would not being going into a depression and that the worst thing they could do was sell into the panic.
Q) What was the best move/trade you made during that initial sell-off?
A) I bought heavily for my personal account into several of our strategies and advised all of my clients to do the same. I was early but publicly stated that I thought the market was offering a generational opportunity to buy equities at valuations we had not seen since the early 1980s.
Q) What is your view of the market now?
A) We think that the market is returning to rationality and that over the next ten years equities will be one of the best performing asset classes. We think the new "bubble" is in treasuries and other bonds. We believe that people moving their portfolios to an overweight in bonds will be disappointed over the long-term and will significantly underperform an asset allocation that over-weights equities.
Q) How are you playing it now?
A) We continue to advise that investors remain committed to a patient, long-term outlook and that the best way to do well in stocks is to use a disciplined, time-tested strategy that has the benefit of empirically tested results over a variety of market environments.