US stocks closed down a touch last night, perhaps expressing a modest degree of disappointment with the internals of the US dataflow. Whilst initial jobless claims dropped to 545k, it is difficult to read much into this number given the potential impact of the Labour Day holiday. What I can say is that the initial claims numbers remain nowhere near the low 400k levels that would be needed to confidently signify a return to stability in the job market (although the first positive payrolls numbers could well be recorded a little sooner than might be suggested by the claims data). The continuing claims data has adopted a volatile saw-tooth pattern in recent weeks making interpretation equally difficult.
The housing starts and permits report was also open to mixed interpretation. For example, whilst permits rose 2.7% MoM in August, this increase was entirely driven by the volatile multi-unit category – single family starts nudged down 0.2% MoM. Still, residential construction seems likely to make a small positive contribution to GDP growth in Q3. As I've noted before, we're in no hurry to see a rapid rebound in construction activity given the significant levels of inventory that remains on the market. Finally, the headline Philly Fed manufacturing index was certainly flattering. Whilst the business conditions index rose almost 10 points to 14.4, a level last exceeded (temporarily) in June 2007, much of the detail actually looked slightly weaker this month. For example the new orders index nudged down 0.9 points to 3.3 and the employment index was 1.4 points weaker at -14.3.
But in early US trading today it's very much a story of stocks with broker upgrades. Procter & Gamble (NYSE:PG) was raised to "buy" from "hold" at Citigroup, which lifted its price estimate to $66 from $54 and said in a report the world's largest consumer-goods company "is readying itself to become more aggressive in order to win back lost market share." SanDisk (SNDK), the biggest maker of flash-memory cards was upgraded to "buy" from "underperform" at Bank of America which cited the prospects for a "dramatic" earnings recovery. And Chevron (NYSE:CVX) was raised to "outperform" from "neutral" at Credit Suisse, which increased its price estimate on the shares to $80 from $70.
Today's Market Moving Stories
Reuters reports that Japanese retail investor sentiment towards domestic stocks slid in September from a month earlier, as a stronger yen increased concerns about the outlook for the nation's export-led economy. Confidence was also hurt by the benchmark Nikkei average's struggle to extend gains from an 11-month high set in August. Worries about the economy have been exacerbated as the yen appreciated nearly 3% against the dollar last month to around 92.5 yen. It has since climbed to a 7-month high of 90.12 yen against the dollar. A strong Japanese currency eats into the value of earnings garnered abroad when they are repatriated. "The yen is continuing to strengthen. It's worrying as the yen could appreciate beyond 90 yen to the dollar," said an investor. The survey's investor sentiment index fell 14 points to minus 24 in September after scoring the highest reading in two years the previous month. The index is calculated by subtracting the percentage of investors who say they are bearish from those who are bullish.
Asian stocks retreated from 13-month highs today. The Bank of Japan deputy governor, Hirohide Yamaguchi, said a positive business cycle was starting and signalled the central bank could soon withdraw emergency support for corporate funding. But Japanese stocks fell as investors sold shares of exporters that had run-up sharply while there was also wariness about taking new positions ahead of public holidays early next week. The Nikkei index was down 1.2%, breaking a three-day rally. Investors across the region stood back after Asian equities hit their highest level in 13 months on Thursday.
Sterling was the main under-performer early doors following reports in the Daily Telegraph that Lloyds has been forced to withdraw from its plan to exit the government Asset Protection Plan as it fails the FSA stress tests by failing to raise enough capital highlighting again (as if we needed remind) how fragile the banking system still is one year on from Lehman. However the British Peso staged something of a comeback later in the session with the catalyst for the turnaround was the better than expected PSBR data that whilst weak, were better than some of the ore dire predictions.
The Council of Mortgage Lenders reported a 13% MoM fall in gross mortgage lending in the UK. This reverses July's rise but the series is very erratic month-to-month.
Staying with the UK the M4 money supply for August was very soft, up just 0.1% MoM. No detailed breakdown but clearly hints at a weakening in lending to the real economy.
The IMF's European Department head, Marek Belka, comments that his department will raise its economic forecasts for the Eurozone in 2009 and 2010 by 0.5% but is worried about how durable the recovery will be. He said that "it is a very cautious view" but noted "inflation is projected not to exceed 1% for the foreseeable future, which is well below the ECB's definition of price stability … [which] implies that interest rates will stay low for a longer period. So, I don't see a case for triggering the unwinding process."
EU's Commissioneer Almunia said that Europe would not want too much China reserve diversification into the Euro. Suggests the EU would be uncomfortable with a stronger Euro.
German producer prices rose 0.5% MoM in August, the first increase since September 2008 due to higher energy prices. The outcome was above the consensus forecast for a 0.1% monthly increase.
Towards the next housing bubble. While house prices are still declining in the US and Spain, it looks like housing bubbles are re-emerging in other parts of the world. The FT has an interesting story from Hong Kong, where the prices of luxury flats have risen back above pre-crisis levels. The article says that property prices there have risen by 26% since the collapse of Lehman Brothers, while in London prices were up 6% in the last five months.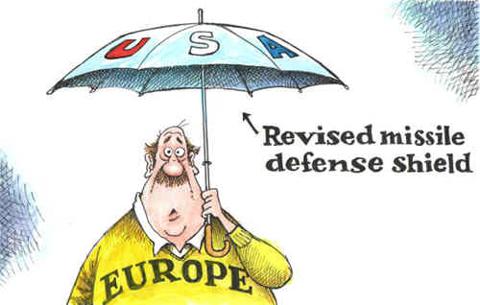 Expect Equity Volatility Today
Today we have what they call in the equities world "quadruple witching" whereby options expire on the S&P index, S&P future, single stocks and futures on single stocks. On such days sometimes see great volatility in the price of equities i.e. a spike in the VIX. But threat such moves with caution as they may be telling you very little about any underlying story and are usually quickly reversed.
NAMA Fallout
Irish banks rallied like stink in the equity market yesterday which was frankly to be expected given that nationalisation is off the table (+28% for AIB and +18% for Bank of Ireland). CDS rallied hard too, but not to the same extent (c30bp).
Meanwhile Bank of Ireland came out with some pretty woeful H1 guidance yesterday, but is still targeting a profit. Margins hammered, new business hammered and loan losses 7x higher than last year, and 72% of wholesale funding is less than 1 year. Its NAMA response was light on detail. It expects haircut on loans to be significantly less than 30%, much like AIB believes. The loan impairment charge on the €16bn going into NAMA est. at €1.2-1.4bn, but no current estimate of if and how much capital it will need to raise – reckon minimum €2bn (AIB said it will raise €2bn) – but does appear confident it can do so through internal revenue generation or via capital markets.
Index Changes
Last week saw two of the major index providers, Dow Jones Stoxx and FTSE, announce component changes following scheduled reviews. In all cases, the changes are effective as of the opening of European markets on Monday, September 21st. Consequently, today will be a busy day for indexers as portfolios are re-balanced. The big change from an Irish perspective is the addition of CRH (NYSE:CRH) to the blue-chip Dow Jones Euro Stoxx 50 index, which is likely to attract significant additional flows. CRH is one of only two additions to this index; the other is Anheuser-Busch InBev (OTCPK:AHBIF) with Renault and Fortis losing out. Irish Life & Permanent will re-join the DJ Stoxx 600 index after losing its place following the Q2 review in May. Taylor Wimpey will also be added to this index. The changes announced by FTSE will see Wolseley re-join the FTSE Eurofirst 300 (E300) index. It was removed following the Q1 review in March. Origin Enterprises and Irish Continental will be removed from both the FTSE Global Developed Europe index and the FTSE AllCap indices. Irish Life & Permanent and Wienerberger are to be removed from the FTSE All World index and will join the FTSE Global Small-Cap index.
Stocks In The News
Élan (NYSE:ELN) yesterday announced its deal with J&J (NYSE:JNJ) had been completed. The deal as had previously been indicated sees J&J now pay a reduced amount of $885m in exchange for an 18.4% stake and ownership of Élans Alzheimer's Immunotherapy Programme. It will also continue to invest $500m in research funding. J&J's shares will be listed on a newly established ADR. Janssen Alzheimer Immunotherapy will now assume Élan's partnership with Wyeth under the AIP for the continued development bapineuzumab. The announcement brings to an end the growing unease at the delay in the deal as a result of the Biogen ruling. It also seems to indicate that the court room battle over the perceived option the deal granted J&J in relation to Tysabri is now settled with Biogen. The original deal was seen as a very positive move by Élan and although the up front payment is now reduced, it will reduce the burden of Élans €2bn in debt.
British Land (OTCPK:BTLCY) have confirmed overnight press reports that they are to sell a 50% stake in Broadgate to Blackstone (NYSE:BX), in a deal that has been mooted for some while. The consideration is £77m, although that reflects the £1.97bn of securitised debt that comes with the asset. The £77m of proceeds is below the £150m British Land was reportedly hoping for, albeit the differential is not material in the context of the wider group. The transaction will reduce British Land's exposure to single asset developments (following on from a similar transaction for Meadowhall), and will also reduce its exposure to city offices from 31% to 21%. However, according to the FT, British Land is set to announce an acquisition of a retail park next week, its first purchase since the start of the slump in mid 2007.
On the Dax, BASF (OTCQX:BASFY) climbed 3.4% as the chemical company said it's raising prices for some polyalcohols worldwide with immediate effect. The return of pricing power? Volkswagen (OTCPK:VLKAY), Europe's largest carmaker, slid 3%, poised for the lowest close since July 2007. The common shares' free float was reduced from 20.08%, Deutsche Boerse said. Green energy stocks had a good day with Q-Cells SE (OTCPK:QCLSF) surging 9.7%, the steepest advance among stocks in the HDAX Index, after the producer of cells used in solar panels said it plans to start selling a new generation of more efficient cells next year. Solarworld (OTCPK:SRWRF) advanced 5.7%, poised for the highest close in more than a month.
And Finally… The Puma Index

Disclosures = None