The Dow Jones's seemingly inexorable march back to 10,000 may be interrupted today as European bourses have started softer on worries that perhaps the six month long bull run has gotten a little ahead of itself and outpaced earnings prospects and potential economic growth.
In premarket US trade, Perot Systems (NYSE:PER) soared nearly 70% after agreeing to be bought by Dell (NASDAQ:DELL) in a $3.9bn deal. Indeed Bloomberg has an interesting story on the potential for a big upsurge of M&A activity. Other US stocks likely to be in focus today include homebuilder Lennar (NYSE:LEN) who provided a fresh glimpse of the housing market. It reported widening losses, but said it expects a return to profit in fiscal 2010. Fifth Third Bancorp (NASDAQ:FITB) could be pressured after it announced plans for a rights issue to lift capital while bookseller Barnes & Noble (NYSE:BKS) should be perky after upping guidance.
Today's Market Moving Stories
An article in the Bank of England's Quarterly Bulletin notes that since the mid-1990s the UK has consistently run current account deficits averaging around 2% of GDP, a situation that was sustainable as long as the deficit was offset by foreign investors' purchases of UK financial assets. The article continues "but the financial crisis may have led overseas investors to reassess their willingness or ability to purchase GBP assets and thereby finance the UK trade deficit. As a result, the long-run sustainable real GBP exchange rate, the rate consistent with a balance of UK real aggregate demand and supply and a sustainable external net asset position, may have fallen." So more bad news for the embattled British Peso then and hardly good news for Irish equities as parity with the euro beckons?
Staying with the UK Rightmove says that the average asking prices for homes in England and Wales rose 0.6% mom and fell 1.5% yoy. The website notes that the available stock is at its lowest for 18 months.
The executive board of the International Monetary Fund agreed to sell 403.3 metric tons of gold directly to central banks or other official sector holders. IMF Managing Director Dominique Strauss-Kahn says "these sales will be conducted in a responsible and transparent manner that avoids disruption of the gold market. Most importantly, the sales are strictly limited to 403.3 metric tons, which is one-eighth of the fund's total holdings, so the IMF will continue to hold a relatively large amount of its assets in gold."
The latest Commodity Futures Trading Commission data shows that speculative players increased net short USD position to $20.67bn in the week ending September 15, from a net short position of $17.91bn the prior week. This was the largest short USD position since March 2008.
Iran is reported to be shifted its foreign exchange reserves from Dollars into Euro on the orders of President Ahmadinejad.
BIS warned that the world cannot afford to slip into a "complacent" assumption that the financial sector has rebounded.
Even as the Dow flirts with 10,000, few investors are climbing aboard the rally, and many can't bear the idea of losing more money.
Failure Friday struck again as bank failures numbers 93 and 94 were chalked up.
It's 10 years since the publication of "Dow at 36,000"!
Gloomy US Weekend Press
Yahoo/AP noted that 42 states lost jobs in August, up from 29 in July. The NY Times writes that California's jobless rate (12.2%) is now the highest in 70 years for the largest state in the US. Bloomberg warns of the looming "triple whammy" for the US housing market: the likely end of MBS and GSE buybacks, the expiring first-time homebuyer tax credit and foreclosures. Some analysts think that 30 year fixed conforming rates could rise by +1/2 to +1 point after the Fed MBS purchases end. The much followed Gartman Letter discusses his fears (mine too) over collapsing bank credit and M3 and the threat of a 2X dip. MarketWatch quotes Moody's as saying that it will take 10 years for US home prices to recover their peak-trough losses. The Chicago Tribune notes that H1 2009 Chicago-land retail sales have fallen by -11.5%. The Boston Globe also writes that the legacy of Cash for Clunkers for car dealers is more cash flow stress as post-Clunker sales plunge and government payments are awaited. Finally, the WSJ has a good read on the hot topic (for the FOMC this week) of economic slack and inflation.

What Am I Thinking
Last week I penned notes outlining the case of the bulls against those of the bears. For now the former are dominating the latter as stocks continue to make new highs for the year. But there remain key risks to the outlook:
The strong rebound in industrial activity and PMI data this year won't lead to a sustainable recovery unless final consumer demand picks up. This past week's US retail sales data was stronger than expected but was flattered by the cash for clunkers programme. In contrast UK and NZ retail sales disappointed expectations. The same was also the case for Australian retail sales earlier this month as the effect of the government's cash hand outs began to fade.
The global trade picture hasn't showed as strong a recovery as manufacturing has. The major exporters to watch here remain Germany, Japan and China. This week's actions by the US government against Chinese tyre imports captured the headlines. But the real threat to the global outlook comes from the weak USD adding to the deflationary forces in the large net exporting countries of Europe and Japan.
The Q3 earnings season starts at the beginning of October. To sustain equity sentiment companies will have to show they have begun to grow top line revenues again and not just cutting costs. In the financial sector the challenge to earnings will come from provisions for new mortgages, loans and credit card defaults as unemployment stays close to double digits.
Central bankers continue to be cautious about the global outlook despite the strong rebound in equity, commodity and emerging markets since March Some in particular remain concerned that their economies don't fall into liquidity traps. In the short term superloose monetary policies are supporting risk assets as official short end interest rates stay low around the world. But if broad money supply growth stays weak then lack of credit growth will constrain consumer spending and final demand.
The impact of extraordinary loose fiscal policy will start to wane over the next 1-2 quarters and politicians are starting to consider reducing record budget deficits. Even in the UK the ruling Labour party is now contemplating spending cuts. As a result, government bond yields remains historically low despite the run up in risk assets with ten year US Treasuries still trading below 3.50%.
Thus the V-shaped recovery in equities which has pushed the USD down against higher yielding emerging market and commodity currencies in particular is still unlikely to be matched by a V-shaped recovery in the major economies.
Revving Up For The G-20 Summit
G-20 leaders are meeting on 24 and 25 September in Pittsburgh, with banking sector regulation at the top of the agenda. Although the preliminary talks last weekend seem to have achieved a greater degree of consensus than might perhaps have been expected a few weeks ago, G-20 nations are likely to repeat the message on the fragility of the recovery and the need to keep stimulus measures in place for now, and to propose stricter regulation of banks' capital, as well as calling for measures to regulate bank executives' compensation package. Banking stocks may well see some profit taking ahead of this junket after their stellar run up of recent times
The WSJ highlights a US proposal for the G20 summit, called the "Framework for Sustainable and Balanced Growth." If implemented, the framework would involve measures such as the US saving more and cutting its budget deficit, China relying less on exports, and Europe making structural changes to boost business investment. The paper says that the proposal has set off political wrangling among the G-20, with European countries arguing that the US may be unrealistic about how rapidly the global economy can grow and with China only reluctantly agreeing to participate.
An unnamed French official told Reuters "at this stage there will not be currency discussions (at the G20 meeting), but the framework that we hope to put in place… is a way of discussing later the question of exchange rates… No, we will not discuss exchange rates in Pittsburgh but we will put in place a plan so that when we talk in future about China, for example, then we will have to ask ourselves whether China's exchange rate policy is appropriate."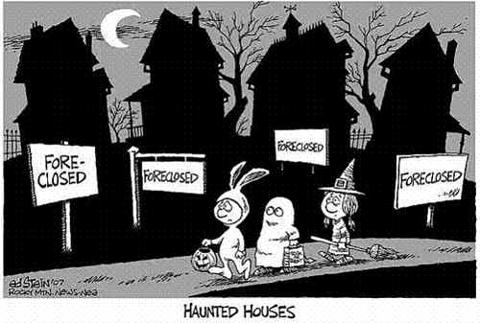 Stocks In The News
Dragon Oil (OTCPK:DRAGF) are reportedly set to request a "put up or shut up" bid from the Irish Takeover Panel within the next 10 days if Emirates National Oil doesn't come forward with a takeover offer. Emirates currently owns 52% of the company and made a preliminary approach for the remaining stake on June 4th. Much of the recent strong performance has been due to the bid speculation. Recent production output has been disappointing with full year average daily production downgraded due to technical problems. Any retraction of the bid could see a healthy correction in the share price.
There was a fair amount of comment in the weekend press regarding the miners, with the Observer claiming that Anglo American are about to ask the UK's Takeover Panel to issue Xstrata (OTC:XSRAY) with a "put up or shut up notice." Elsewhere BHP (NYSE:BHP) is looking to make 4 or 5 large potential acquisitions in the Mining and Oil & Gas sectors. Potential targets range from Freeport McMoran Copper & Gold (NYSE:FCX) with a $29bn market cap to Anglo American (AAUK) and Xstrata. The equity community clearly seems to think the last 12 months was just some bad dream as they are now talking about $17bn of potential share buy backs. Finally there were also reports that the China Investment Corp is looking to "invest" in Glencore, as a lender trade partner or potential equity investor, all of which sounds possible.
Pfizer (NYSE:PFE) or other US based pharmaceutical groups could be interested in acquiring Bayer (OTC:BYERF), ostensibly in order to improve patent expiry profiles. Such speculation is periodic, presumably the latest stemming from the recent increase in M&A in the pharmaceutical sector. I would also point out that US based bidders would be hindered with the Euro being at near a 12 month high against the USD, whilst Bayer's current market cap suggests that any potential bidder would need to offer a minimum of €50bn before Bayer management even entertain the thought of entering discussions. In Pfizer's case, management already has a sizeable integration task ahead of it in light of the recent Wyeth acquisition suggesting that a second 'mega merger' is not on the cards at the present time.
La Tribune claims that EDF is looking to sell another 20% stake in British Energy in order to help achieve its €5bn in asset disposals, and potentially avoid having to sell a stake in its French grid, RTE. They already sold a 20% stake in British Energy to Centrica earlier this year.
When sentiment swings this against equities it is of course sectors like mining stocks that are going to feel the selling pressure. Notable movers this morning to the downside included BHP Billiton as copper, led, nickel and tin declined on the London Metal Exchange. Rio Tinto slid 2.5%.
Fertilizer giant K&S [ASX:KSC] was down (after Potash (NYSE:POT) fell 5% on a cut in its profit forecast), and RBS (NYSE:RBS) fell 4% after chit chat of an ambitious £3-5bn rights issue in an attempt to dilute the government's stake which is likely to climb to 80% under the terms of the UK's APS scheme.
Tullow Oil (TUWLY.PK) was off about 2% after Enersis (ENI) decided it was too expensive as a takeover target and a downgrade from Citibank who cut it to a hold.
European steelmakers were also out of fashion today with ArcelorMittal (NYSE:MT)struggling after Exane BNP Paribas downgraded its recommendation on the shares to "neutral" from "outperform" saying potential for more upside in Western steel prices is "limited.
And Finally… From Wall Street Trader to Ice Cream Man

Disclosures = None