Given the severe discounts and recent volatility in the space, tax sensitive income investors may be considering adding municipal bond CEF exposure to their portfolios. With around 100 national municipal closed-end funds available for purchase, there is no shortage of offerings. In this article, we will take a look at the general muni and macroeconomic landscape and take up whether purchase of closed-end funds is a reasonable income solution for tax-sensitive investors.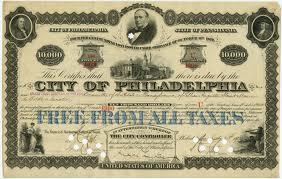 Interest Rates And Whitney's Folly
With interest rates near historical lows, it should be apparent that bond prices have little upside room left and that the 30-year bull run is running out of legs. Though the timing of the QE taper and the Fed's move to tighten short-term rates is uncertain, it really has become a question of when, and not if, rate escalation begins. And while many pundits have pointed to this fact as a reason to abandon the bond market, I continue to believe that thoughtful allocation to the fixed-income space does not have to necessarily be hazardous if properly thought through.
Having said that, with the potential for rate hikes looming, the general risk of investing in bonds, particularly long-term bonds, has unquestionably increased. And with this increased risk, shares of bond CEFs, particularly municipal-related offerings, have started to trade at substantial discounts to their net asset values. On top of the rate worries, bankruptcies in Detroit, Harrisburg, and several locales in California, have also added fear to the mix, with investors appearing to be revisiting Meredith Whitney's ill-timed prediction of several years ago.
While I'd like to think that a "Whitney'esque" muni disaster is still unlikely, state and local governments as well as school districts and municipal authorities around the nation continue to struggle to balance budgets and meet debt obligations. From my perspective, given current circumstances, whether you invest in an individual muni bond or a pooled product, this is not the time to load up on any one issue, even if you are an optimist.
The Pros of a Muni CEF
Thus, given a thoughtful desire to be heavily diversified within the confines of a bond portfolio, a municipal closed-end fund would seem a good choice, with the instant diversification and professional credit management it affords. In addition, around 90% of all national closed-end funds tracked by cefconnect.com currently trade at a discount to NAV, with 30% of those trading at a better than 10% discount. This means one can currently buy assets at less than 90 cents on the dollar. Also, most national CEFs add a convenient leverage component, usually in the 35-40% range, which helps to juice the overall yield and return of the fund in a benign operating climate.
The Cons of a Muni CEF
On the flip side, though you get professional management, sometimes between baseline costs and interest expense from the leverage, you may be looking at 200 basis points (2%) in fees. If you are looking at a fund yielding in the neighborhood of 7%, you could be looking at 25% of your yield being eaten up by ongoing fund costs. And though leverage can help to juice returns on a fund, it can also exacerbate the downside, especially in a rising rate scenario where bond prices head lower. Finally, CEFs with low AUM will not be liquid, so if you build a large position, you may not be able to exit quickly if you need to.
Perhaps the biggest downside to a muni bond CEF is the relative lack of control over duration and maturity, as well as the lack of a guaranteed return of principal due to both bond fund and CEF fundamentals. When an investor buys individual bonds, there is complete understanding and control over maturity in the portfolio. Upon maturity, the face value of each bond in a portfolio is returned.
In a fund, an investor buys into a portfolio of sometimes hundreds of issues, and while there can be understanding of the current maturity risk, that risk can swing wildly depending on the fund charter and whims of the manager. Near-term interest rate movement largely determines the net asset value of the fund and further, investors determine the market price of the assets, which can vary wildly in a volatile market - like we are seeing now - and from fund to fund. Bottom line, there is little to no guarantee of capital return when you buy into a bond fund.
Picking A Muni CEF
Though there are 100 national CEFs from which to choose, there is surprisingly little variety in my view. Of that 100, 57 of them are managed by either BlackRock or Nuveen. Most yield somewhere between 6.25% and 7.25%, although there are many outliers, with distributions of as low as 3.5% and as high as 8.5 percent. Most operate with the aforementioned 35-40% leverage.
Nuveen particularly uses what I consider confusing terminology within its fund names in an attempt to differentiate its laundry list of offerings, including the words "Advantage, Enhanced, Quality, Opportunity, Performance Plus, and Select." However, after doing some comparative analysis, there appears to be only slight differences in maturity, duration, and holdings in most of their funds. Still, one must look carefully at each fund, whether managed by Nuveen or any other fund family, to gain understanding of what it is permitted to do by charter and what its current portfolio composition entails.
From a fundamental perspective, there are several attributes of a bond CEF that investors should analyze during the consideration process:
Average duration and/or maturity, which provides an idea of how far out the fund is going.
How much leverage is the fund employing?
Fees
UNII (Undistributed Net Investment Income): which offers cues on whether the distribution is sustainable at current levels
Is there a ROC (return of capital) component in the distribution which would indicate the yield is not organically supported?
Management history: How long has the current manager been at the helm and how successful has he/she been?
So, Should You Invest In A Muni CEF?
Given the tax exempt nature of most municipal offerings for most investors, the sector may be a wise choice for those in upper income brackets. For investors seeking double tax free income, state specific offerings should be considered as well. However, while there are many positive attributes to muni CEFs, one would be remiss to not consider the current macroeconomic climate and the cons as well.
From a capital preservation perspective, the longer out on the yield curve you go, the more risk you take. Most muni bond funds in today's market are employing leverage and going pretty far out to achieve 6-7% yields. If one buys a fund with a 12-year duration, there is much more risk involved than someone who buys a bond fund with much lower duration and no leverage.
In the end, much of it comes down to how quickly one thinks rates will move and how much risk one is willing to take to reach for yield. Personally, if one is looking to preserve capital, despite the big discounts, I would be reluctant to go after any of these long duration funds with the looming threat of higher interest rates. If one thinks rates are going to move quickly and swiftly higher, then maybe now is not the time to consider a bond fund at all, as capital compromise will be greater than potential yield gain.
In so far as credit risk is concerned, assuming management is not going crazy, I think there are enough stable muni bonds that most investors should be insulated from obscene risk. So while maybe not negligible, I see credit risk as subservient to interest rate risk at the moment.
Taking The Plunge
As I stated, I would be really reluctant to go long here and assuming that rates will climb and capital will start to be compromised, I think keeping leverage to a minimum would be wise as well. I conducted a search on CEFconnect.com for national municipal funds with the following attributes:
Leverage < 23%
AUM > 250 MM
No limit on maturity
I came up with five results, which offer a variety of choice from a variety of managers.

The Nuveen Fund, NUV, would seem the most conservative with limited leverage and duration. The other four, BlackRock Muni Assets (NYSE:MUA), Eaton Vance National Muni (NYSE:EOT), Invesco Muni (NYSE:OIA), and Putnam Mgd. Muni (NYSE:PMM) all have higher yield points, but higher risk profiles either via higher leverage or longer maturity. Yet, for some, they may still may be worthy of consideration.
Conclusion
While muni. CEFs may seem like a blatant value given the drastic discounts that have been applied to many, the current rate environment coupled with festering credit concerns should give investors pause. Though I think the group merits consideration for some, thorough due diligence and individual fund examination should be undertaken before purchase. Things can be cheap for a reason.
Disclosure: I have no positions in any stocks mentioned, but may initiate a long position in NUV, EOT, MUA, PMM, OIA over the next 72 hours. I wrote this article myself, and it expresses my own opinions. I am not receiving compensation for it (other than from Seeking Alpha). I have no business relationship with any company whose stock is mentioned in this article.
Additional disclosure: Disclaimer: The above should not be considered or construed as individualized or specific investment advice. Do your own research and consult a professional, if necessary, before making investment decisions.