Given the financial crisis, it looks like China's investments overseas in 2009 will eclipse those of foreign investments into China for the first time in history. According to Peoples' Daily, this year China could invest 150 billion U.S. dollars overseas. This is three times more than last year's figure of US$52 billion.
click to enlarge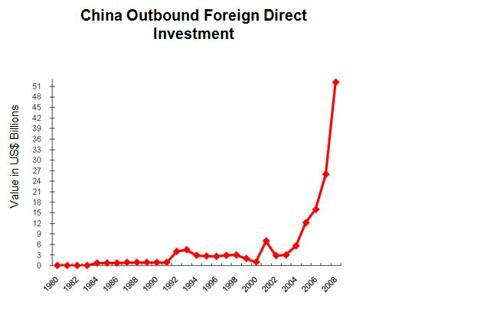 Source: ODCE, Ministry of Commerce, China Statistics Bureau, Tralac report (2007), World Trade Atlas (2008), MOFCOM
People's Daily also states that, China's role in the global economy will shift from "manufacturer" to "capital exporter." Fan Chunyong, standing director of China Industrial Overseas Development and Planning Association explained that, "30 years of economic development has enabled China to accumulate a large amount of capital. Chinese capital will naturally flow overseas if that market has lower cost and higher profit than domestic investment." China's net investment position for 2008 is detailed below. What will 2009 and 2010 look like? We see China's dollar denominated Fx reserves shrinking in percentage terms while outbound FDI increasing.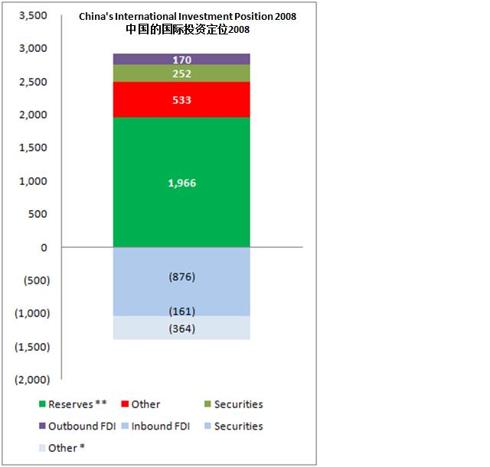 Source: State Administration of Foreign Exchange 国家外汇管理局 (SAFE),亚洲经济数据库 (CEIC)