One of the best ways to grow wealth is by investing for the long term with blue chip stocks -- stocks of the highest quality with uninterrupted multi-decade track-records of growing earnings and dividends, high credit ratings and management that is focused on increasing shareholder value, not squandering it away. Ideally, an income generating portfolio should have a few select companies in different industries that will deliver a dependable and growing stream of dividend income and share price appreciation while the portfolio's owner literally sits back and watches it grow. With such portfolios, investors such as retirees can receive a dependable, inflation beating and growing stream of dividends while younger investors can reinvest dividends and put the tremendous power of compounding to work.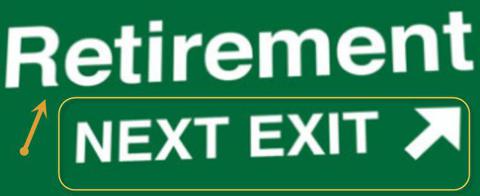 Here's are five household names -- Cisco Systems (NASDAQ:CSCO), General Electric (NYSE:GE), Starbucks Corp. (NASDAQ:SBUX), Verizon Communications (NYSE:VZ) and McDonald's (NYSE:MCD) -- that can work wonders for investors seeking income and capital appreciation. Each of these companies is an undisputed leader in its space with solid revenues, growing profits, sizable cash flow and good credit ratings. GE did stumble during the 2008- 2009 great recession but it is back on its feet.
Companies such as Cisco and Starbucks have grown operating earnings at 25% and 29%, respectively. They have delivered high Total Annualized Rates of Return (measured as dividend income plus share price appreciation on the initial investment). Companies such as GE, Verizon and McDonald's have lower earnings' growth rates (7% and 11% respectively) but generate lots of cash which they generously pay out as dividends. Therefore, operating cash flow is a key measure of a company's ability to pay and raise dividends.

Faster growing companies, such as Cisco and Starbucks, pay out about 38% of their earnings as dividends (see Dividend Payout Ratio in table below) and retain more of their earnings for corporate expansion because they have better growth opportunities. GE, Verizon and McDonald's have higher dividend payout ratios, in line with their more mature business models and lower earnings growth. Verizon operates in a slow growth segment (operating income grew just 2% over 21 years) but generates oodles of cash ($12.4 billion annually) and pays 66% of its earnings as dividends -- and, so, has a higher dividend yield. In addition to current dividend yield, investors should look for average annual dividend growth and pick companies that are committed to raising dividends year on year, in a sustainable manner where dividends come from an increasing stream of cash flow. So the key is to combine a high quality company with a decent current yield and a high rate of dividend growth.
On current yield + dividend growth, each of these five companies handily beats inflation and historical market returns.

Beyond dividends, these companies use their cash to actively buy back shares through rolling multi-billion-dollar share repurchase programs.
While current yield and dividend growth are important, it only makes sense to buy companies that are reasonably valued. And while Price/Earnings is a popular measure of value, earnings can fluctuate based on one time items. Moreover, management often tries to minimize taxable earnings so GAAP earnings rarely reflect the true value of an enterprise. Indicators such as Price/Operating Cash Flow are better indicators of value. As the table below shows, Price/TTM Earnings (trailing twelve months) are often substantially higher than Price/TTM Operating Cash Flow. For example, Verizon has a P/E ratio of 92 but a Price/Cash Flow ratio of 11, and it's the latter that is a better indicator of investment value. Price/Book is also a valuable indicator but Book Value (or Total Equity on a corporate balance sheet) can sometimes be skewed if a company had carryover earnings losses, such as after the 2007 crisis.

A company's ability to pay dividends is directly related to its debt load. Companies with high debt often have debt covenants that prevent them from paying dividends if earnings fall below pre-established benchmarks. So income investors must focus on companies with low debt relative to assets (debt/equity is not always a reliable measure). Each of the five companies in our sample portfolio has a strong balance sheet with an acceptable debt/asset ratio. Companies with low and manageable debt can easily service their debt, with operating cash flow that is well above annual interest expense on debt, and with liquidity to pay down current portions of debt. All companies have manageable debt loads (even GE, which will whittle its debt down through internal restructuring). Verizon, for example, uses only 18% of its operating cash flow to pay off annual interest expenses and has substantially more assets and equity than debt.

Summary
The five company portfolio listed above meets all of the criteria for income generation -- solid businesses, a history of earnings and dividend growth, strong total returns, fair valuation and good creditworthiness -- and can help investors generate income with less-than-market-risk and market beating returns.
Disclosure: I am long CSCO, GE, SBUX, VZ, MCD. I wrote this article myself, and it expresses my own opinions. I am not receiving compensation for it (other than from Seeking Alpha). I have no business relationship with any company whose stock is mentioned in this article.