Synopsis
Wall Street is worried that smart phones are about to commoditize. Apple's (NASDAQ:AAPL) gross margins are down from 42% this time last year to what is likely to be 36% in the current quarter. Is this a sign that commoditization is accelerating? We argue that smart phones are far from being commodities and discuss why the pending iPhone 5C will not hurt Apple's overall gross margin profile. I also discuss my biggest mistake as an investor over the past two decades.
What Makes a Commodity?
A 4G LTE base station that sells for $25,000 and has a few million lines of code in it, whose unit sales are measured in the hundreds of thousands, has 20% gross margins. Meanwhile, a $600 Galaxy S4 with a few thousand lines of code, whose unit sales are measured in the tens of millions has gross margins north of 50%. Have you ever wondered why that is?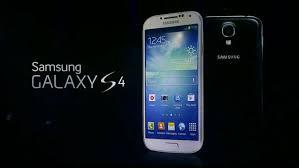 Source: Samsung
Twenty years ago, back when I was still an engineer at what is now Lucent Technologies, now part of Alcatel (ALU), I used to sit across the hall from the engineers who were building among the industry's earliest wireless base stations. Back then these behemoths were the size of a refrigerator. I was amazed at how complex they were (and still are). They were stuffed with millions of lines of code, all sorts of fancy radio technologies, giant backup batteries and other pieces of magic that I could not understand back then and certainly not now. Lucent never made cell phones (but did briefly put its Lucent brand on third-party phones to leverage its good name).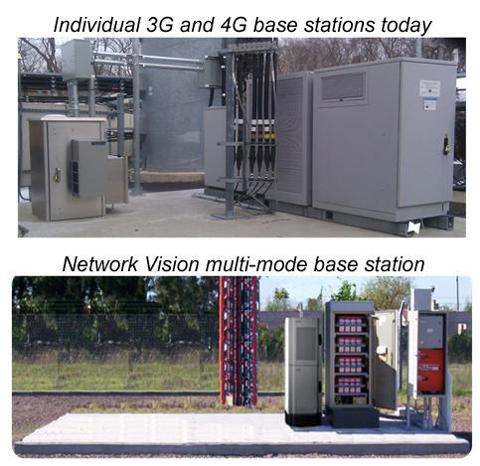 Source: Sprint
Back then, as I sat at my desk contemplating my investment thesis in the wireless space that I knew would be a huge growth area in the decades to come, I developed what I called my Big Iron theory. Surely, I convinced myself, that tiny cell phone that weighs less than a loaf of bread and contains such little software will commoditize long before that big, heavy, complex piece of iron sitting across the hall from me. I mean, how hard can it be to make a cell phone? Meanwhile, there were probably only a half a dozen companies that could build a base station. This was my thinking:
thin, lightweight = commodity, big iron = value add
Therefore:
cell phone = commodity, base station = value add
To reinforce this theory, I observed that VCR pricing was already under severe pressure. It fit perfectly with my weighty theory. VCRs did not weigh much, so that must be why they are a commodity (even twenty years ago, I had confirmation bias).
To make matters worse, I applied my Big Iron theory to the cable industry as well. Set-top boxes were a commodity, I figured given their small boxy nature, fiber nodes (think of them as cable base stations) were value add. So I bought Harmonic Lightwaves and Antec instead of Scientific Atlanta.
Now, two decades later while writing this article, I'm simultaneously reminiscing about how much money I left on the table by consistently investing in the wrong group of companies due to my Big Iron theory. After years of analysis (and soul searching), the riddle of "what makes a commodity in the tech world?" was finally solved.
When a product's primary function is to meet an industry standard, no matter how simple or complicated that standard is, the market commoditizes rather quickly. It does not matter how much the product weighs, or how complex the code is that resides in it. If all the boxes do the same thing, the gross margins disappear quickly.
Conversely, when a product primarily sells based on consumer tastes, no matter how small the product is, how little software it contains, whether or not it also meets industry standards, there is often room for innovation, differentiation, and, as a consequence, fat margins. Of course, if a smarter competitor comes along, it may take away the market share, but the entire industry is unlikely to commoditize.
This, I believe, is the essence of what defines which tech products are destined to be commodities and which are likely to retain strong gross margins for decades. From this analysis, you can see why I'm so bullish on smartphone gross margins (at least at the middle and high ends of the market). There remains plenty of room for further innovation at the high end of the smartphone business. While no company (including Apple) will get a free ride - they will still have to innovate, at least they have the potential to get a good return. In hindsight, Alcatel never had such a chance because its main product (and the entire wireless infrastructure industry) was destined for commodity status. (I will explain later why Ericsson is a mild exception).
iPhone 5C Will Raise (Not Lower) Apple's Overall Gross Margins
Getting back to Apple, back at this time last year, Apple reported an overall corporate gross margin of 42% based primarily on the strength of its cell phone business. This year, the margins are going to be more in the mid-30% range due to a greater mix of iPads and Minis that carry lower gross margins.
If the iPhone 5C ends up being priced between $300 and $400, there is no reason to think that gross margins for this product should be as low as the new corporate average. In fact, my expectation is that this new "lower end" phone will conservatively have gross margins in the 40%-42% range, which, while being lower than the cell phone average, is still higher than the corporate average. Thus, despite all the fuss, I expect this new product to help raise Apple's overall gross margin profile, at least a bit.
Investment Conclusions
Here are my three investment conclusions from this commoditization analysis:
If Apple can continue to innovate, there is plenty of room in the cell phone market for strong gross margins, despite intense competition. Smartphones are more at risk of commoditization at the low end - where Apple does not play.
Apple's gross margins will probably go up slightly, not down, as a result of the new iPhone 5C. This is because the product will likely have gross margins above the corporate average (but below the current cell phone gross margin average). The 5C is not a low-end smartphone.
Nokia (NYSE:NOK) is right to want to spin out or sell off their NSN division as soon as the market will allow. Although the division has been a great cash cow as of late, the long term future of this business screams profitless commodity to me. (As an aside, Ericsson has been successful in the base station business because of its services division. It has

the best army of engineers that can serve the carriers' needs when building out a wireless network. But the products that it sells are still a commodity.)
Disclosure: I am long AAPL, NOK. I wrote this article myself, and it expresses my own opinions. I am not receiving compensation for it (other than from Seeking Alpha). I have no business relationship with any company whose stock is mentioned in this article.