A couple of years ago I asked "How much is NBC worth?"
Bear in mind, this was before the media market meltdown, before online began to eat away at TV's might, but nonetheless, my valuation pegged NBC at $32 billion.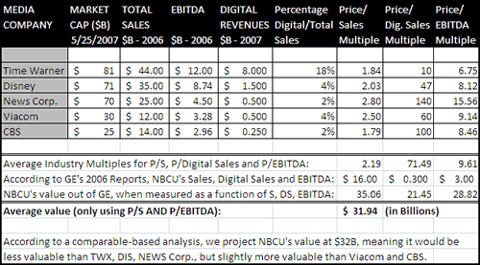 Click to enlarge
Now the rumor is that Comcast bought NBC for $35 billion.
Not bad.