A common pattern is for markets to track sideways ahead of the US payrolls report. Not so yesterday as stocks skidded (in heavy volume at 1.5B shares at the NYSE) on the latest data disappointment. This time though it was the key ISM survey which slipped from 52.9 in August to 52.6 in September so there was no late in the day (suspicious short covering) reprieve. The fall in the headline index in September bought to an end eight consecutive month on month rises in the ISM. Added to this was the general unease ahead of today's bellwether Non Farm Payrolls (NFP) number after recent hints form the ADP report, Challenger layoff, Monster Online index and ISM employment components that this could come in some way worse of the -175k expectations.
And as it turns out those fears were well justified as NFP came in at a dismal -263k (unemployment rate 9.8%, the worst since June '83) with all components weaker than expected, with a worrying fall in the average hourly week worked (indicating that actual hiring is a long way off) and fairly dramatic revisions to the previous benchmark showing an additional 824k job losses to March 2009, ouch. No one will be taking away the punch bowl anytime soon on numbers like these and the song remains the same, lower interest rates for longer. Needless to say stocks have dive bombed again on this news and US 10 year yields are approaching 3%. Factory Orders data also undershoot expectations (-0.8% versus an expected flat read).
Historically the US Federal Reserve hasn't put up interest rates until 12 months plus of job CREATION of over 200k. We are along way from that inflection point. Indeed we've priced in a "V" shaped recovery. What happens if we get a "W" wobble / double dipper? Food for thought; if laid-off workers who have settled for part-time work or have given up looking for new jobs are included, the unemployment rate rose to 17%, the highest on records dating from 1994. Note a time to be long retail stocks methinks!
US stocks in the news today include Accenture (NYSE:ACN), who missed analysts' revenue forecasts. Apple (NASDAQ:AAPL) may see some buying after an upgrade to a "buy" at UBS. First Solar (NASDAQ:FSLR) is set to replace Wyeth in the S&P 500, while Intel had their price target raised to $28 by Oppenheimer.
Today's Market Moving Stories
Japanese job data and household spending were stronger than consensus, but failed to boost the Nikkei index.
Following the termination of the cash for clunkers programme, US auto sales dropped to a seasonally adjusted annual rate of 9.2M units, only slightly above the low posted in February (9.1M), and 19% below the prior year. It remains to be seen whether this sharp drop off is short-lived or emblematic of the type of reduction that can be expected across Europe when scrapping schemes are withdrawn. In the meantime, the contraction in the US market is least helpful for VW (OTCPK:VLKAY), BMW and Daimler who, of the European issuers, have the largest exposure to the US. Also German car sales slumped by some 50% in September vs August according to press reports.
Delinquencies in US bank cards rose in the second quarter to 5% of all accounts, while delinquencies in direct auto loans showed improvement, dropping to 2.46%, the American Bankers Association said.
The UK's Nationwide Building Society reported house prices rose 0.9% mom in September. Year-on-year was flat, the first time it hasn't been negative since March 2008. Nationwide said although the upturn fitted well with other macro-economic indicators, it was actually very cautious on the outlook. The gain had been achieved on very low turnover. Still the data is a positive for Irish stocks Abbey and McInerney's, which have taken large writedowns on their property books (c.40%). Continued increases in UK house prices, is indicating increasing demand, however it is from a very depressed base. Further price increases also raises the future possibility of write backs to the values of the Irish Homebuilders property books. However stabilisation does not indicate recovery and until real demand returns to the sector it is too early to speculate on any potential upside.
The UK Government has lost a case against HSBC over taxing overseas takeovers financed by share issues which may end up costing the taxpayer £5bn according to the Guardian. The Times estimate is £1bn.
Check out the new NAMA HQ on the right. Note the environmentally friendly air con and guaranteed total transparency. P.S. the company car spend has been "rightsized" on express direction of NTMA.
Not my idea of an idyllic country cottage! A three-bedroom fisherman's cottage on half an acre of land in Kent, England sounds just about perfect – if you happen to forget to mention that it sits next to two nuclear power plants.
A Lot Of Fed Comment
It all seemed like an attempt to cool the suggestions of Warsh from his WSJ op-ed last week and Plosser and Fisher that subsequently expressed similar views. Pretty much the rest of the Fed seems to be emphasising the more cautious components of the FOMC's statement and that rather than an aggressive rate take-back, that it's very difficult to say what the pace or extent of eventual tightening will need to look like.
The most striking of the Fed comments were those of Lacker for the simple fact that he normally stands alone as the most hawkish in the group, but yesterday expressed a far more moderate view. The risk of double-dip has diminished considerably he said, but still it will be months before it's clear the upturn in consumer spending is actually a trend rather than a blip. He said growth will need to establish itself firmly before interest rates can be pushed up.
Fed's Piananto provided a useful comment that the Fed has been developing a range of tools by which it can exit policy accommodation. In other words the Fed doesn't need to jump straight into rate hikes, and for the unwind of its Treasury position it does not necessarily mean the straight sale back to the market. She said while there was a sense of optimism about the economy it was far too early to celebrate and that the recovery will require a 'long convalescence'. Overall she said the recovery process is likely to be very bumpy and gradual, with the jobless rate likely to continue climbing for some time to come. Indeed as a significant counterpoint to Warsh she said that the Fed remains prepared to act in either direction, depending on the performance of the economy.
Fed's Lockhart was straight forward in his view – the exit strategy may have to wait some time. He said unemployment is likely to be frustratingly high for some time and while he thought the recovery will be sustained now, it will be at a subdued pace and in fact there remain a number of downside risks.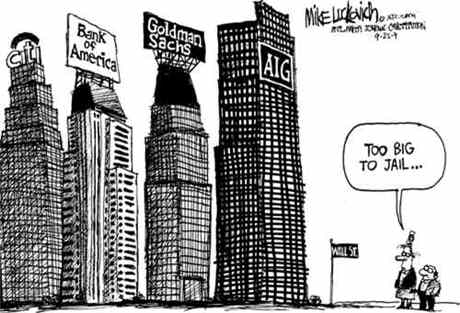 A Bundesbank Scandal
This story has not yet quite made it to the international press, but it is worth pointing out that the most important national central bank in the euro system has a director is who has obviously lost his marbles. Thilos Sarazin, a member of the Bundesbank's board, has given an interview in which he made racist comments about the Turks and Arabs, who he criticised as lazy, uneducated and sucking from the resources of the state (this is a polite description of what he actually said). The Bundesbank distanced itself from those comments. Axel Weber is said to be outraged, but can't fire the guy because board members are political appointments. To make matters worse, Sarrazin apologised by pointing he only wanted to make his point in a graphic way. I take it he enjoyed the Oktoberfest then.
Equity News
It was reported yesterday that Cnooc (NYSE:CEO), China's state-owned offshore oil producer, has held talks with Uganda on joining a $5bn project led by Tullow Oil (TUWLY.PK). Chinese oil companies have announced plans to spend at least $16bn to gain access to Africa's energy assets since 2006 to meet rising fuel demand at home. Tullow's management recently announced that they began talks with potential partners in Uganda, with ENI speculated as been a potential partner.
Femsa, the Mexican beer and soft drinks group, is in talks with both SABMiller and Heineken (HINKY.PK) about selling its beer business. Femsa's beer business, which includes the Dos Equis and Tecate brands amongst others, is thought to be worth in the region of $9bn. This would continue the ongoing consolidation of the global beer market. SABMiller is best placed to do a deal given its extensive US network, it being larger (market cap of £23bn vs €15bn) and having less leverage. SABMiller has already publicly indicated that it is on the lookout for acquisitions.
Staying with the beer sector, Carlsberg (OTC:CGBWF) was certainly not the best stock in world today, shedding 4.2% on the back of a Deutsche Bank downgrade to a sell on new regulations and taxes on alcohol in Russia.
Wal-Mart (NYSE:WMT) chairman Walton noted that the firm's US business remains very challenging and he is expecting a slow recovery. He said with business as it is, there are no plans for Wal-Mart to branch out further in Asia.
On the day that Xstrata (OTC:XSRAY) can bid again for Lonmin (OTCPK:LNMIY), Anglo American (OTCPK:AAUKY) has had a put up or shut up notice issued against Xstrata, meaning Xstrata has until October 20th to come up with a formal offer or walk away for 6 months. Xstrata's market cap of £26bn is now trading at over a £1bn premium to Anglo's compared to a discount at the time of the initial proposal. They would need to include a considerable cash sweetener if they are serious about bidding within the next three weeks.
Mining stocks in general are weak across the board today with Rio Tinto (RTP) off 2.7%, Vedanta (OTCPK:VDNRF) slipping 3.4% and Xstrata down 4.2%.
Lisbon Treaty Today
Check out the poster on the right – that's about as good an argument for a No vote as I've seen. I'm off to the polling station to vote Oui as I don't fancy living in a cave.
And Finally… Comedian And White House Economist Austan Goolsbee

Disclosures = None