Author's Note: Shortly after publishing I was emailed the following official statement from AMD regarding the comment on the Heise.de article:

"During a recent gamescom 2013 interview, an AMD spokesperson made inaccurate statements regarding the details of our semi-custom APU architectures. AMD will not comment on the Microsoft Xbox One and Sony PS4 memory architectures and will not speak for Microsoft, Sony or other AMD customers."
This year Advanced Micro Devices (NYSE:AMD) disclosed the details of their hUMA memory architecture, which simplifies programming an APU and reduces some system latency.
Recently an article was posted on the website Heise.de suggesting that Sony's (NYSE:SNE) Playstation 4 console will support hUMA, while Microsoft's (NASDAQ:MSFT) Xbox One will not.
Though each AMD hardware is in the next game consoles Xbox Playstation One and 4, only the Playstation 4 is the Huma technology support for a shared memory area. This explained AMD's senior product marketing manager Marc Diana opposite c't at Gamescom.
Why this Matters
The Playstation 4 already had the arguably better hardware before this announcement was made. It has been stated that the Xbox One is aimed at being an "All-in-One" entertainment device, rather than being targeted specifically at gaming. As such, Microsoft originally made a series of decisions, including the "always connected" requirement, DRM choices, and a few others, in which they have had to do away with to ensure they stay competitive with the PS4. Leo Yim of SemiAccurate has laid out a timeline of Microsoft's backpedaling.
Not only has Microsoft had to go back on some of their decisions, but it has given Sony fodder for some creative advertising.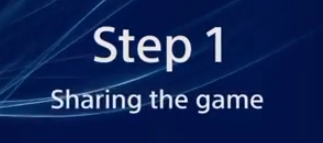 Regarding hardware, Sony decided to go with more expensive GDDR5 to give the APU enough bandwidth. Microsoft instead opted for some on die ESRAM so they could use DDR3, but implemented fewer graphics cores than Sony.
Considering the possibility that Microsoft also chose to use a standard memory architecture vice the updated hUMA architecture AMD is pushing could widen the performance gap between the consoles.
Developer Opinions Seem Mixed
Earlier this month id's Mr. John Carmack described the Xbox One and PS4's capabilities as being "essentially the same". Prior to this, Electronic Arts' (NASDAQ:EA) CTO Mr. Rajat Teneja stated his thoughts of consoles being more powerful than current generation PCs, with the implication being the updated memory architecture.
However, an article was released this week that included comments from the creators of "Need for Speed" franchise stating that:
"And that makes me really happy. But in reality, I think we're going to have both those consoles pretty much on parity - maybe one sticking up a little bit. And I think that one will look as good as the PC."
Source: Videogamer.com
The article goes on to speculate that at least some developers may look to take advantage of the potentially more powerful PS4 hardware so games will in fact look better on the Playstation.
Conclusion
For now there is no official information regarding the specifics of the memory structure of the Xbox One, and the information between Heise's quote and developer comments lead to very mixed conclusions.
Luckily the actual answer should be revealed next week at Hot Chips when Microsoft presents the Xbox One APU.
If Microsoft chose not to implement the hUMA memory architecture and it actually gives PS4 an even bigger performance advantage, this would put the Xbox One in more direct competition with the rumored consoles from Amazon (NASDAQ:AMZN) and Google (NASDAQ:GOOG) (if these rumors pan out).
If HSA succeeds and AMD's hUMA architecture becomes more commonplace, this could also mean the PS4 may be a little more future proof than the Xbox One as well.
Microsoft has already been on the losing side of several gambles they took with the Xbox One, and these so far have all been policy related. Poor hardware choices are much more permanent than simple policy changes. Hot Chips will be a great indicator to see if there are any lasting repercussions from poor hardware choices.
Thanks to VGChartz poster Bristow for the HUMArous catch phrase.
Disclosure: I am long AMD. I wrote this article myself, and it expresses my own opinions. I am not receiving compensation for it (other than from Seeking Alpha). I have no business relationship with any company whose stock is mentioned in this article. I actively trade my AMD position. I may add or liquidate shares at any time.