By Taras Berezowsky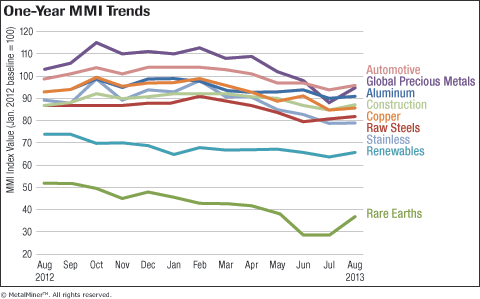 (Click to enlarge)
The prices of copper and aluminum in 2014 largely depend on supply-side fundamentals.
The 2013 LME price trend story of non-ferrous metals seems to be in a downward-dog pose – that will be my only yoga-related cliche of the day. (Ok, probably for the month.)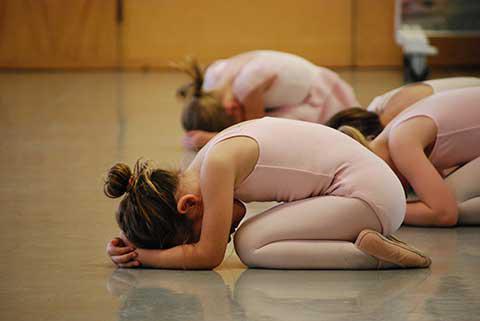 (Click to enlarge)
Based on this chart from our friend Bob Garino at Export Tax Advisors, nearly all LME base metal average prices are down for the first half of this year so far compared to 2012 averages, save for tin and lead:
Source: exporttaxadvisors.com
This could be a good starting point for us as we look toward the 2013 and 2014 outlooks for aluminum and copper, and based on third-party forecasts, things may be looking good for base metal buyers.
Copper Price Forecast 2014
"Copper fundamentals are far from bullish for the balance of this and next given the apparent refined supply available relative to consumption," Garino wrote in a recent commodities update. "This supply side issue is not going away any time soon with reports of new copper capacity coming on stream next year."
He points to the International Copper Study Group (ICSG) recently upping its 2014 supply/demand balance, calling for a 681,000 mt surplus in 2014. An informal survey of copper price forecasts for next year are in the low-to-mid $3.20/lb range, he notes.
Copper inventories in China, meanwhile, have dropped and stocks at Shanghai Futures Exchange warehouses have also dropped. From where we stand at MetalMiner, whether an uptick in Chinese demand will lift global copper markets remains unclear, but some perceive copper may have hit its floor. Based on the MetalMiner MMI series, we might concur. At a minimum, we'd conclude no firm trend has appeared for copper.
Aluminum Price Forecast 2014
As far as aluminum inventories are concerned, recent increases in shipments may be interpreted as heartening news.
The Metals Service Center Institute (MSCI) recently reported that shipments of aluminum from U.S. service centers "rose 5.5% from June to July, to 128,600 tons, and rising 5.7% versus the July 2012 shipment total," according to Industry Week. "In fact, the latest month's result represents the first year-on-year increase in 12 months for U.S. service centers' aluminum shipments."
However, Merrill Lynch BOA, for one, points to smelter overcapacity and increased availability of LME-housed material in its latest aluminum price downgrade, Garino reminds us. "The firm is now forecasting an $0.85/lb average for this year and $0.81/lb for 2014, some 10% lower than earlier."