The 50 biggest banks in the world based on total assets was recently compiled by Global Finance magazine. The number of banks with more than $1 Trillion in assets grew to just 25 from 24 due to the credit crunch last year.
click to enlarge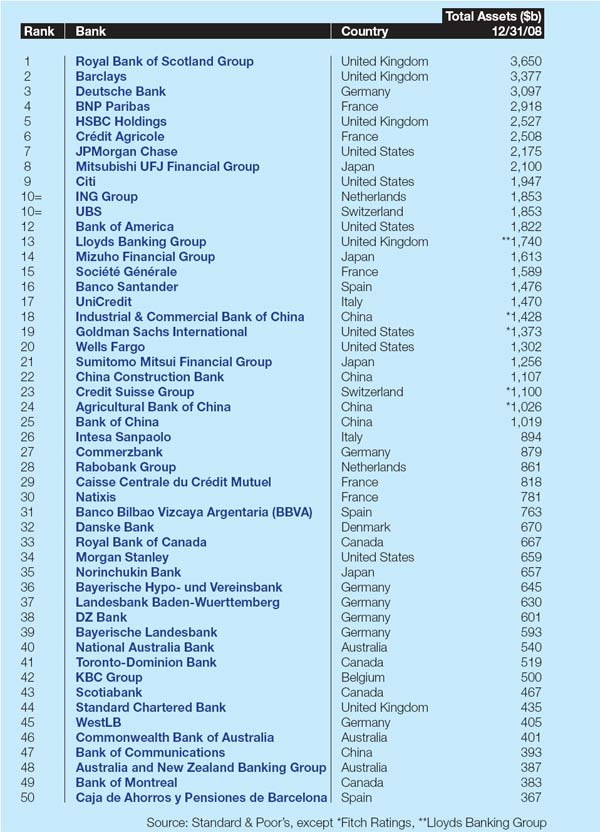 Source: Global Finance
The total assets of Citibank (NYSE:C) and the Royal Bank of Scotland (NYSE:RBS) dropped by the end of 2008. Assets of Lloyds Banking Group (NYSE:LYG), Wells Fargo (NYSE:WFC) and JPM Morgan Chase (NYSE:JPM) grew due to acquisitions.
European banks and especially British banks dominate the top 10 rankings. None of the Latin American banks made it to this list. The growing power of Chinese banks is evident from the appearance of four Chinese banks in the above table as opposed to just one last year.