Today's report of weekly jobless claims was slightly higher than expected (336K vs 330K), but given the fact that we were coming off the lowest levels of the current recovery, this week's increase is not necessarily something to get overly worried about.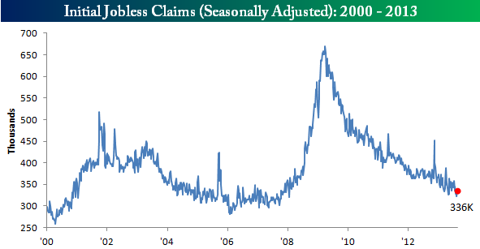 Click to enlargeEven though claims rose this week, the four-week moving average still declined. At a level of 330.5K, the four-week moving average is currently at its lowest levels since November 2007.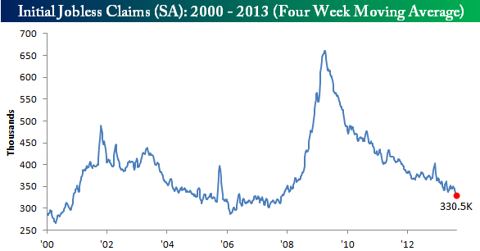 Click to enlargeOn a non-seasonally adjusted (NYSE:NSA) basis, today's claims report was also positive. Over the last week, NSA claims dropped from 283K down to 279K. This is the lowest level for the current week of the year since 2007, and the lowest weekly reading since September 2007.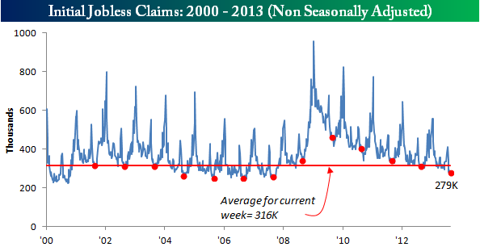 Click to enlarge