In Good Company
How Value Investing Looks: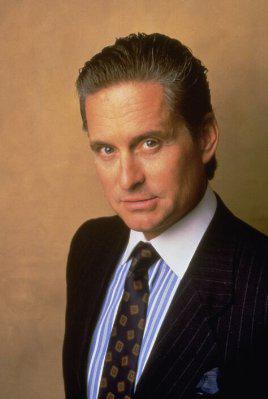 How Value Investing Feels: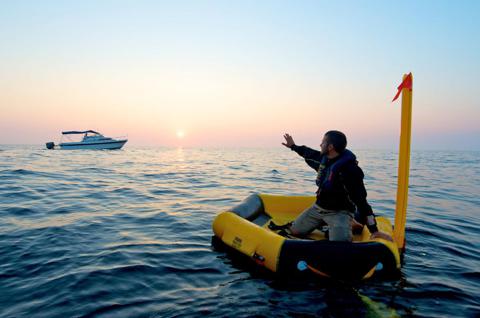 Good value investing can be a lonely exercise. A key principle at Rangeley Capital is that we do not rely on anyone else's conclusions in our research. We spend all our time sifting through primary source materials to find a handful of securities that the market, for one reason or another, is willing to sell to us for a substantial discount. Mr. Market does not often sell "Good companies" in "in-favor industries" at great prices. I certainly would like that, but the market doesn't know who I am or care what I want. Good investments are usually found in situations with a high degree of uncertainty, in out-of-favor industries, or in companies with specific negative issues. Sometimes the market price and the value converge quickly, sometimes it takes a long-time, and sometimes we are wrong. Waiting to find out is hard.
In the world of professional investors, there are a handful that I thank are truly exceptional. While we wait for the market to validate our thesis, it can be comforting to know who else is with us in the raft. Here are some of the most recent developments from the 13Fs of a few great investors.
Baupost Group
Baupost's Seth Klarman is famously one of the great value investors as well as the author of Margin of Safety. Klarman initiated a couple new equity positions in the second quarter of 2013; both are gold miners - Yamana Gold (NYSE:AUY) and Kinross Gold (NYSE:KGC). Baupost also owns NovaGold (NYSEMKT:NG). One potentially attractive way to get exposure to gold miners is to write calls/buy puts/short Direxion Daily Gold Miners Bear 3X Shrs (NYSEARCA:DUST).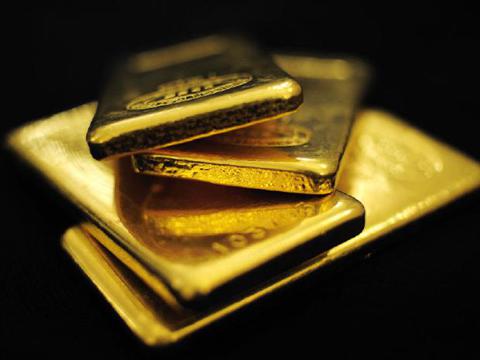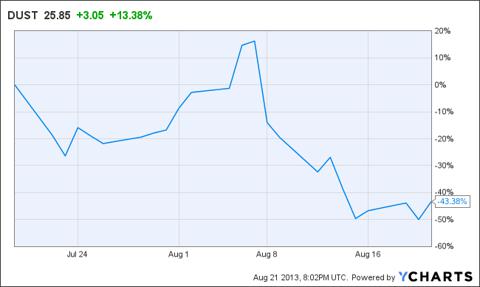 Baupost also exited its investment in Elan (NYSE:ELN) during the quarter. We also had a significant position that we exited this past week. What is on Klarman's bookshelf? If you want to know (some of) what he knows, two of his favorite reads are You Can Be A Stock Market Genius and Too Big To Fail.
Berkshire Hathaway
Much of how we think about investing was copied right out of Warren Buffett's Buffett Partnership letters. However, at the moment we have little overlap with Berkshire and do not currently own BRK.A / BRK.B. However, we have been able to write a significant amount of puts on Berkshire Hathaway shares around the prices at which Mr. Buffett has committed to buyback stock in contracts initiated around the time of his buyback announcement. So, how did he get so smart? In part, by reading voraciously. One recent book that he mentioned liking was called The Outsiders.
Greenlight Capital
Greenlight's David Einhorn is famous for his public battles against companies, and his investors have profited handsomely. We do not currently own Greenlight Capital Re, Ltd. (NASDAQ:GLRE) but are always on the lookout for an opportunity to buy it cheaply relative to its book value. Like Baupost, Greenlight has exposure to gold miners. Additionally, we are researching Green Mountain Coffee (NASDAQ:GMCR) as a short idea. Greenlight has exposure to this idea, believes that the single serve at-home market is nearly saturated, and competition will take an increasing amount of market share. If you are interested in learning more about how Einhorn thinks, I recommend Fooling Some of the People All of the Time.
Lone Pine Capital
Lone Pine's Stephen Mandel is one of the star value investors who came out of Julian Robertson's Tiger Management. He bought puts on the S&P 500 VIX Short-Term Futures (NYSEARCA:VXX), which has been one of our favorite short ideas. In terms of a retail-oriented product to protect against volatility, VXX is bad; TVIX is worse. Over time, the value of both will converge upon zero with VXX taking a bit longer than TVIX to get there.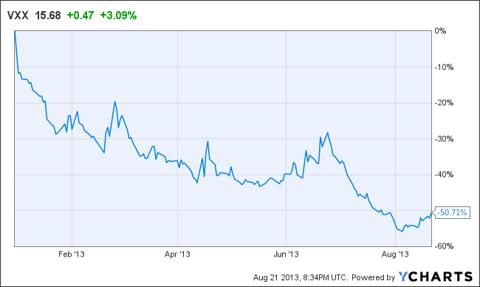 Appaloosa Management
Appaloosa's David Tepper has had an excellent 2013 thus far. He initiated a new position in Axiall Corporation (NYSE:AXLL) which we expect will benefit from a housing rebound.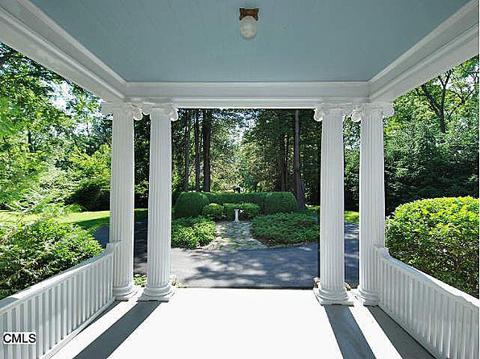 Paulson & Co
John Paulson's spectacular success in predicting and profiting from the housing finance collapse was memorialized in The Greatest Trade Ever. He initiated a new position in T Mobile (NASDAQ:TMUS) as a result of their acquisition of MetroPCS. We entered TMUS via the same route and believe that TMUS would be valuable to a strategic acquirer in search of spectrum such as DISH Network (NASDAQ:DISH). We also have new overlapping positions in Smithfield Foods (SDF) and in Cooper Tire & Rubber (NYSE:CTB), both of which are merger arbitrage targets.
Passport Capital
John Burbank's Passport Capital initiated a new position in Time Warner Cable (TWC) this past quarter. As of today, it is unclear how the cable industry consolidation will shakeout. However, it is almost certain that John Malone will be behind major changes to the industry in the months ahead. TWC is one of the most likely beneficiaries.
JANA Partners
JANA's Barry Rosenstein has returned over 14% annualized to his investors. As a value-oriented event driven fund, JANA has a lot of overlap with my fund, such as Health Management (NYSE:HMA) which we own as a merger arbitrage target and CommonWealth REIT (NYSE:CWH), one of our favorite activist targets. So we were very interested when they announced an activist stake in Oil States International (NYSE:OIS). At almost half a billion dollars, this is their second largest position among their US equities. We expect OIS to successfully convert part of their business to a REIT. Specifically, OIS' accommodations business builds housing for oil workers. JANA wants OIS to spin it out into a REIT. This would be a tax-efficient move that would attract new investor interest. OIS has already indicated its openness to following JANA's sound advice. We believe that a REIT conversion would be approved by the IRS, despite recent concerns to the contrary. Greenlight's David Einhorn, cited earlier, gets to a value of about $155 for OIS based upon his view that the REIT would be worth $0.5 billion in LTM EBITDA or about 14x EV/EBITDA for a total value of $6.9 billion.
While we spend every other day engaged in primary research into our own ideas, and sometimes it can be a lonely road. One day each quarter it's comforting to find that you're in good company.
Disclosure: We are long and short the securities as described in the article. I wrote this article myself, and it expresses my own opinions. I am not receiving compensation for it (other than from Seeking Alpha). I have no business relationship with any company whose stock is mentioned in this article.