<< Return to page 1 - Panic Buying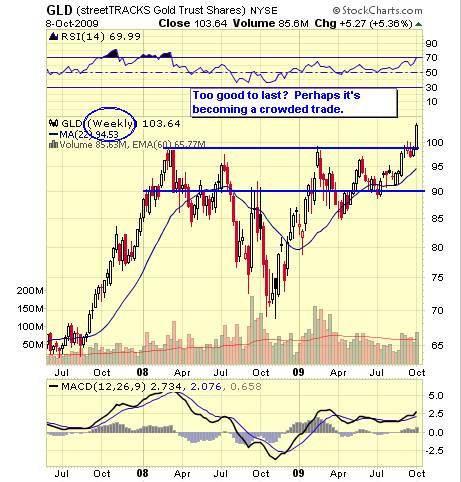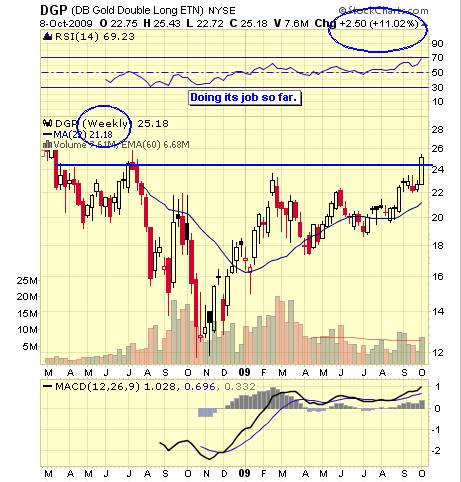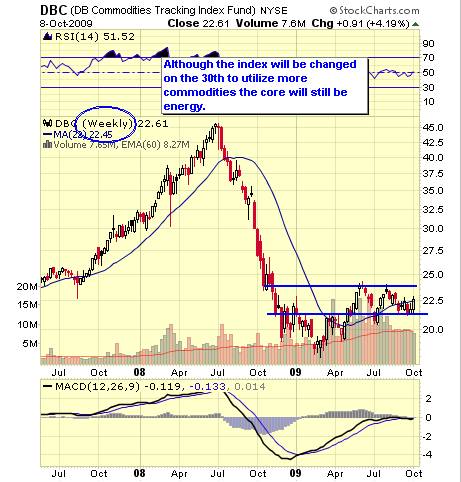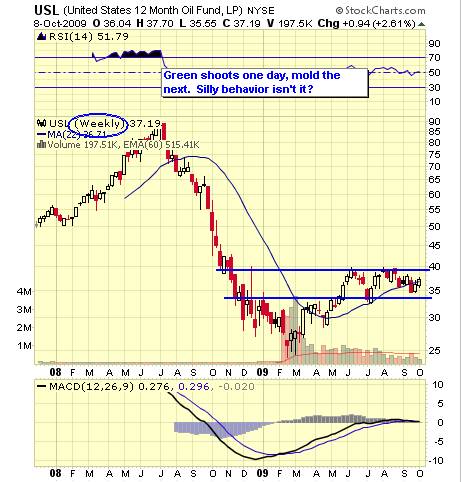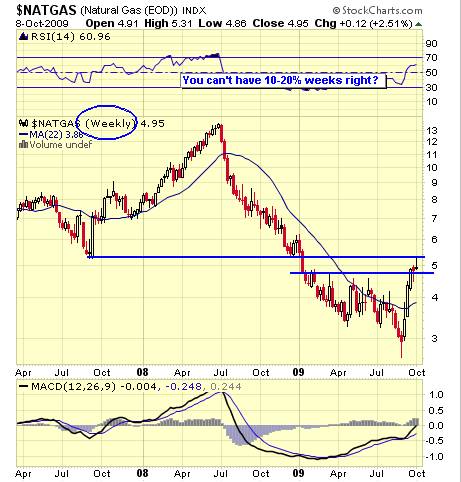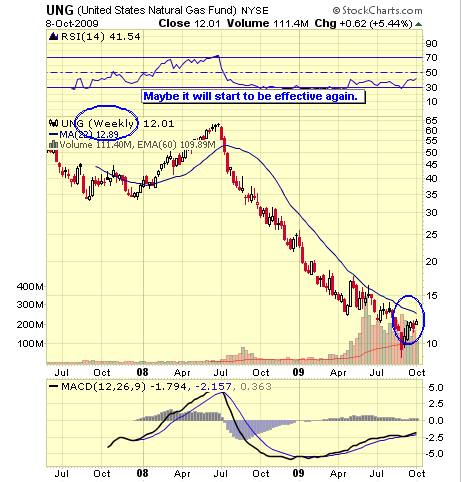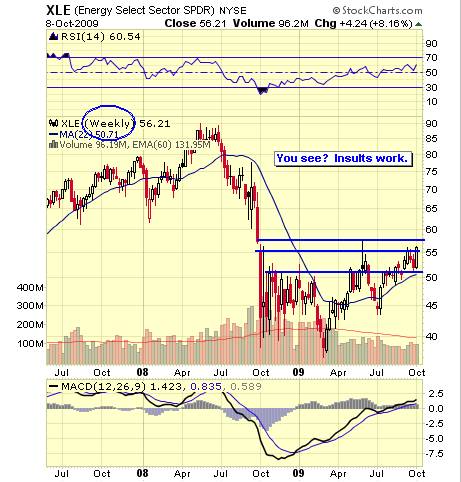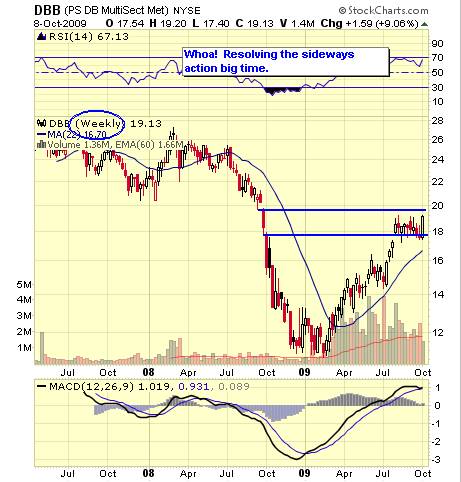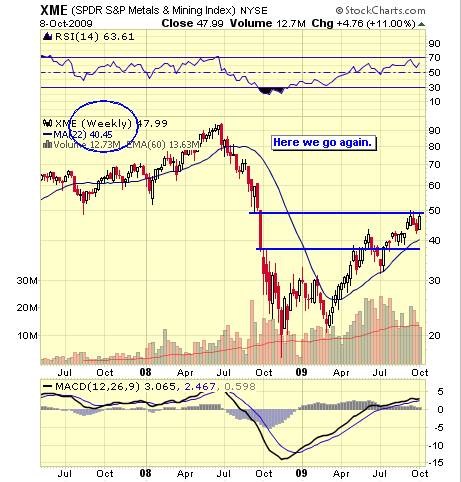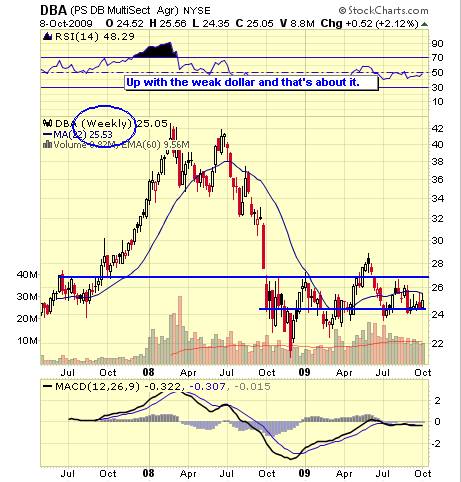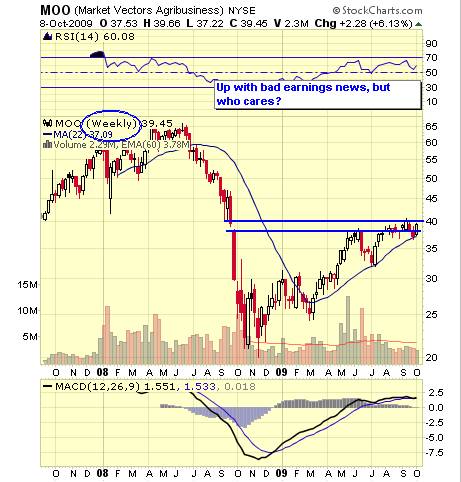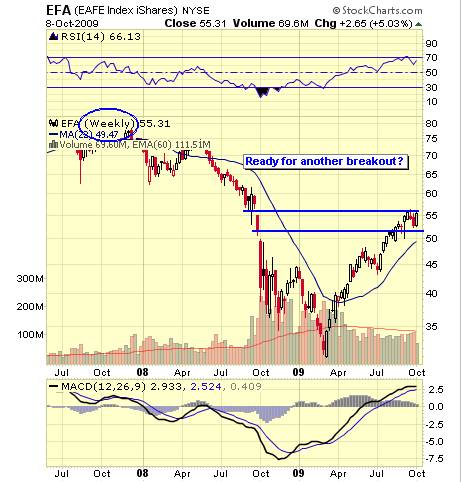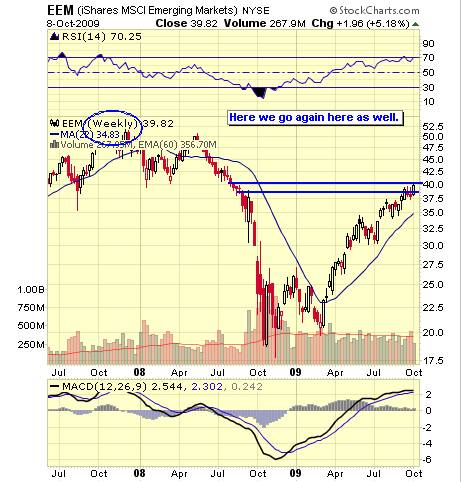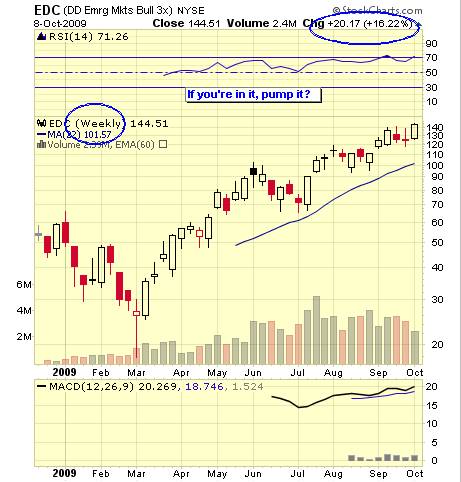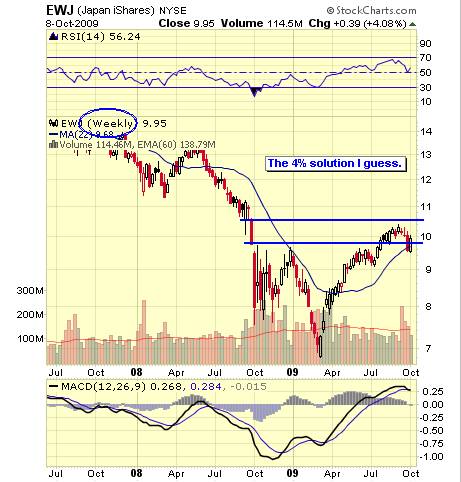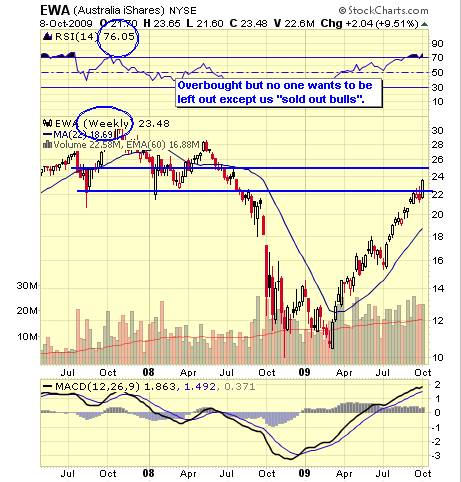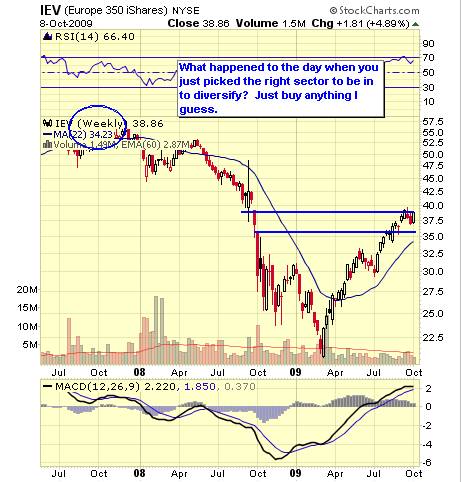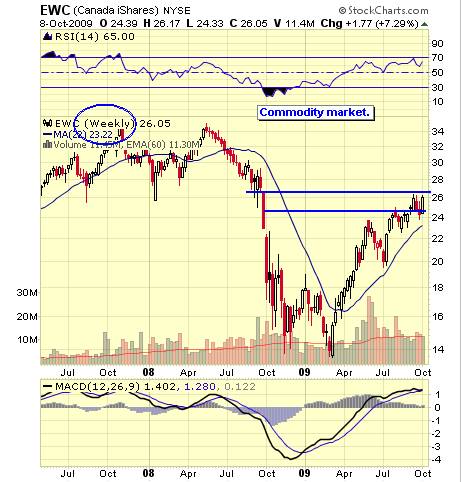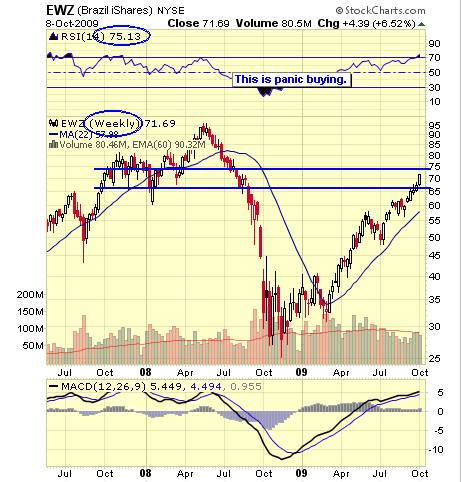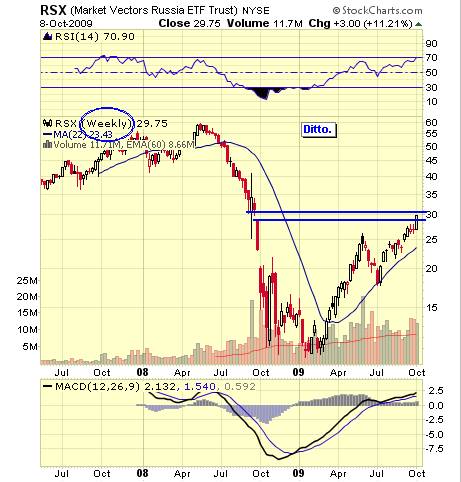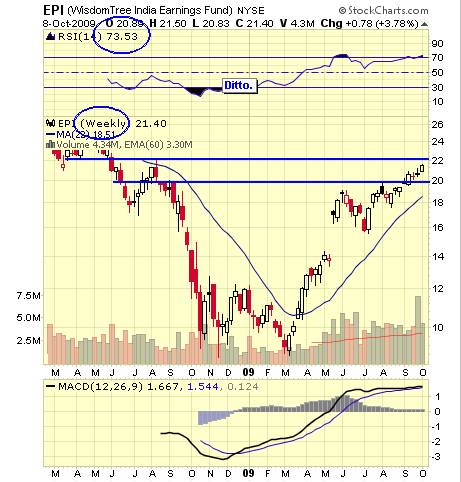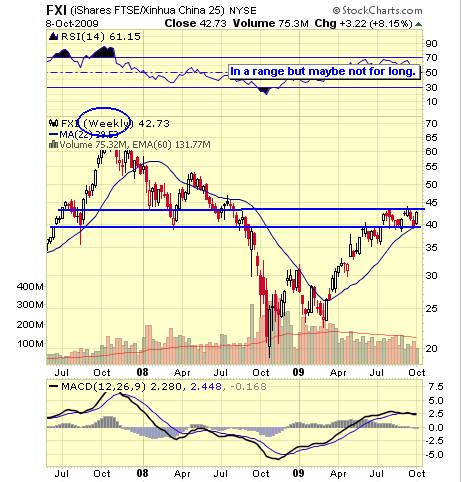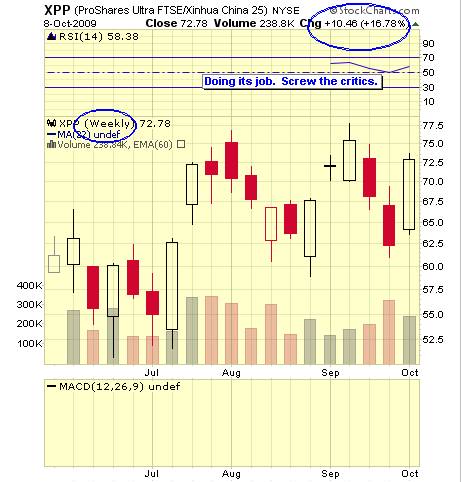 It took awhile to post tonight given a visit from the Comcast (NASDAQ:CMCSA) Gods. They had me shut down for a few hours but all's well that ends well.

As to the equity markets you're seeing a liquidity, peer pressure and low interest rate-driven buying panic. It's just that simple. But, somewhere down the road authorities will have to throw some cold water on this. (I see Bernanke is speaking tonight telling all that the Fed will raise interest rates when the economy improves. That may give a chill but he no doubt watched the reaction in Australia where raising interest rates had little effect on bulls.) When, is anyone's guess since it will have to come from "worse than expected" economic and earnings news.

A most misleading ETF was just launched by Jefferies & Co., CRBQ (Thomson Reuters/Jefferies CRB Global Commodity Equity Index Fund) which, according to its sponsors and promoters, seeks to challenge direct commodity ETF investments. You'll note in the mouthful description the operative term "Equity" which describes its holdings. It consists of companies whose basic business consists of commodities versus direct investments as currently done by DBC (PowerShares/DB Commodity Tracking Fund) among others. The spin is that you'll do better with these than with complex commodity holdings and so-called confusing issues such as contango and contract rollover. While not saying so, the sponsor indirectly seizes on recent negative publicity surrounding the CFTC's actions regarding commodity contract limits for ETFs like DBC.

Certainly, when stock markets and commodity prices are rising, the beta from stocks will provide a better return unless using leveraged issues. It's also true that you could accomplish the same thing by just buying a handful of current ETFs like MOO, XLE, XME, XLB and GLD to name a few.

Let me remind investors that in 1987 when markets dropped, gold prices soared but gold stocks dropped like a rock with everything else. Why? Because they're just stocks. Remember that when dealing with CRBQ. If both equity markets and commodity prices are rising, CRBQ will do quite well (as will the other ETFs cited). However, if the overall equity market enters a corrective or bear phase even as commodity prices rise, CRBQ may do poorly because, again, the constituents are just stocks.

I found associated interviews and news articles heralding the release as highly misleading and misinformed. Frankly, those pissed me off!

Okay, enough of that rant.

The movers, already a week late, come tomorrow. This will put us in a sea of boxes and the associated mess.

Let's see what happens and in the meantime you can follow our comments on twitter.

Disclaimer: Among other issues the ETF Digest maintains positions in: VTI, XLF, IEF, TLT, UDN, GLD, DGP, EFA, EEM, EDC, EWC and XPP.

The charts and comments are only the author's view of market activity and aren't recommendations to buy or sell any security. Market sectors and related ETFs are selected based on his opinion as to their importance in providing the viewer a comprehensive summary of market conditions for the featured period. Chart annotations aren't predictive of any future market action rather they only demonstrate the author's opinion as to a range of possibilities going forward. More detailed information, including actionable alerts, are available to subscribers at www.etfdigest.com.