As UBS (NYSE:UBS) faces an exodus of its advisors to rival firms in the wake of a recent multi-billion dollar tax evasion scandal, the firm may be gearing up to sell its private wealth division to a U.S. bank. The move would bring Switzerland's traditionally secretive private banking industry one step closer to extinction.
Reuter's reports that former Merrill Lynch (MER) banker Robert McCann is a favorite to head up UBS's American wealth management division. The hiring, some market participants argue, is a step towards strategically turning UBS's wealth management unit into an attractive acquisition target for a rival bank.
"There were rumors already some time ago that the current head of the business would be replaced in the context of the whole strategic positioning," Rainer Skierka, an analyst at Bank Sarasin told Reuters. "You can also hire somebody to sell the business," he added.
Others were more direct: "We believe that they are trying to sell it. Maybe they need a new man to do it," Helvea analyst Peter Thorne told the wire.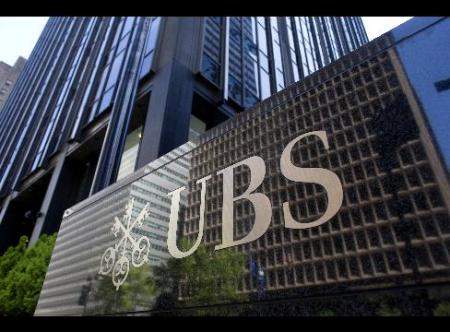 UBS has been struggling lately in the wake of a giant tax-evasion scandal, which culminated in the firm turning over 4,450 names of American clients involved in illegal offshore tax schemes, and disastrously, placing the whistleblower in jail for 40 months.
As a result, the firm has lost around 90 of its top brokers, more than half of which defected to rival firms as their business faced being tarnished by the bad publicity. Brokers more commonly leave big banks in order to go it alone rather than to other similar firms. For instance, most of Wells Fargo's (NYSE:WFC) departing brokers went solo last month, while not even a third of those leaving Smith Barney transferred to another big bank, despite the recent acquisition by Morgan Stanley (NYSE:MS).
"Clearly UBS has lost a lot of ground to its prime competitors," Alois Pirker, a research director at Aite Group, told The Wall Street Journal.