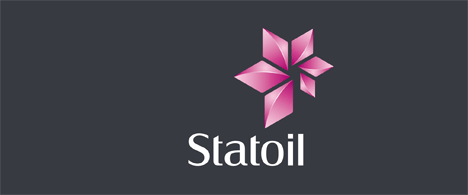 Yesterday StatOil (NYSE:STO) announced its third discovery in the Flemish Pass Basin, offshore Newfoundland, Canada. The discovery was made in Bay du Nord - 10 kilometers from a discovery at the Harpoon prospect made back in June.
Both the Bay du Nord and Harpoon wells were drilled in ~1,100 meters of water by the semi-submersible rig West Aquarius. Both discoveries this year come after the original strike in the Flemish Pass Basin - the Mizzen well which was first announced back in 2009. StatOil (65%) is the operator in the Flemish Pass Basin and is partnered with Husky Oil (OTCPK:HUSKF) (35%). Mizzen is estimated to hold 100-200 million barrels of oil.
Statoil did not estimate how big the Bay du Nord find is. All Exploration Executive VP Tim Dodson would say is "This discovery is very encouraging." StatOil also did not comment on the quality of the oil, but the nearby Harpoon discovery was said to contain "light, high quality oil".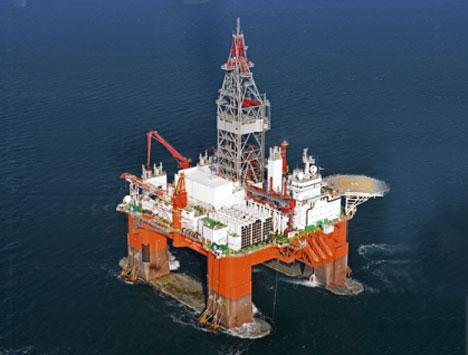 The West Aquarius drilling rig is a sixth generation semi-submersible DP3 vessel built in South Korea in 2009. The vessel can operate in harsh environments up to 3,000 m water depth.
Bottom line is we don't have an estimate for the size of the Bay du Nord discovery. What we do know is that STO has struck paydirt in three wells within a 20 kilometer area of the Flemish Pass Basin. Mizzen, the most northern find, is estimated to hold 100-200 million barrels of oil while Bay du Nord is the most southern find and STO says the find is "very encouraging". The Harpoon find is in the middle and contains "light, high quality" oil. Put it all together and this region has the potential to be a large contributor to STO's future production.
As a result, STO's shares are up 3.3% in Oslo (STO.OL) trade. STO has not started trading in the U.S. as of the time of this article. Shares in the pre-market are trading up $0.72 (3.3%) on 20,000 shares. The strong trading in Norway, the company's home, leads me to believe this discovery could be bigger than the rather blaise press release.
STO needs something good to happen. Despite some massive discoveries over the past few years, its shares have languished because of lower production and quarterly earnings disappointments. The company has also not addressed its once a year dividend, which is a turn off to some U.S. investors. That said, the company is trading at the low-end of its range, has a P/E of 10.4, and normally pays a dividend north of 4% (after tax). I rate STO as a HOLD.
STO data by YCharts
Disclosure: I am long STO. I wrote this article myself, and it expresses my own opinions. I am not receiving compensation for it (other than from Seeking Alpha). I have no business relationship with any company whose stock is mentioned in this article. I am an engineer, not a CFA. The information and data presented in this article was obtained from company documents and/or sources believed to be reliable, but has not been independently verified. Therefore, the author cannot guarantee its accuracy. Please do your own research and contact a qualified investment advisor. I am not responsible for investment decisions you make. Thanks for reading and good luck!