Hersha Hospitality (NYSE:HT) owns some of the most upscale hotels in some of the strongest cities in the country. Hersha has a massive presence in NYC and is continually growing out its portfolio in core markets, where there is high barrier to entry.
Just a couple of Hersha's properties: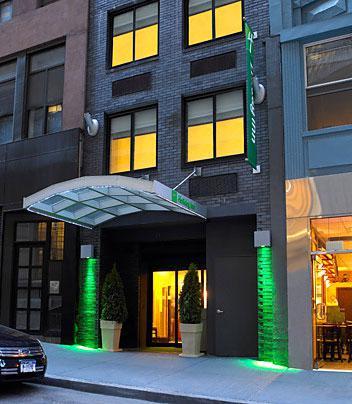 Holiday Inn - Wall Street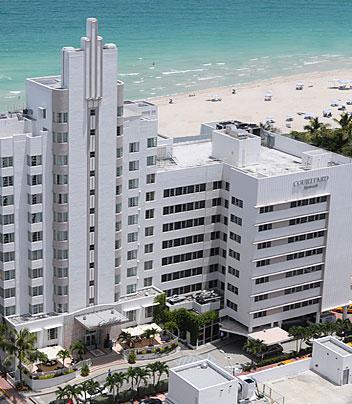 Courtyard - Miami
Just by looking above, you can see Hersha is in the right markets, where there is plenty of growth. Hersha has also maintained a good acquisition strategy by making sure to buy at the right price. The Courtyard shown above was bought at a 7.6% cap rate, with a stabilization rate to be expected around 10%. That's a fantastic return for a beachfront brand name property in Miami.
The great part about Hersha is that it makes sure it maintains strong property brands. Hersha owns hotels under various brands including Marriott, IHG, Hilton and Hyatt. The focus on these brands allows Hersha to be able to attract a steady and loyal customer base.
While I like Hersha, the yield on the common is nothing that would excite many high-yield seekers out there. The common stock only yields about a 4.4%. This is still a decent yield, but there is a better alternative to this.
The series B preferred has now fallen under par value. The yield is now 8%, which I consider to be strong given the underlying assets of this company. Investors will have the ability to get an 8% yield from a company with hotels in the strongest markets in the country.
With the common only yielding 4.4%, income investors can get a chance to add about 360 basis points to that by investing in this preferred. I believe that to be a sizable spread.
While many preferreds are trading at a significant discount to par, Hersha's series B is only a few cents under. This is likely due to the fact that the market believes that Hersha's current yield around par is actually a fair price. The market may think this is due to the quality of Hersha's hotels.
One last note is related to the call date. This preferred is callable in May 2016. Hersha has the option of calling the preferred, but is not required to. Given the fact that the preferred is under par value, there is no call risk. The worst-case scenario would be that investors grab some yield and the preferred gets called in 2016.
I think HT series B is a great investment to your portfolio if you are looking for some nice stable yield. This is one of those sleep well at night income preferreds and investors can expect to continually receive a nice stream going forward. Keep in mind that this preferred is cumulative so Hersha can't cut the payments unless the common dividend is eliminated completely.
Note: Hersha's series B has various different naming conventions depending on your broker. Some examples are HT-B, HT-PB, HT PRB, etc. Please check with your respective brokers regarding this.
Disclosure: I have no positions in any stocks mentioned, and no plans to initiate any positions within the next 72 hours. I wrote this article myself, and it expresses my own opinions. I am not receiving compensation for it (other than from Seeking Alpha). I have no business relationship with any company whose stock is mentioned in this article.
Additional disclosure: I am long HT series B.