Salesforce.com (NYSE:CRM) is expected to report FQ2 2014 earnings on Aug. 29 after the close. The current Wall Street consensus expectation is for CRM to report 8 cents EPS and $937.29M in revenue while the current Estimize consensus from 20 contributing analysts is 9 cents EPS and $942.07M in revenue. While the Wall Street consensus is comprised of only sell-side analysts who, in many cases, have a significant bias regarding their estimates, the Estimize consensus is comprised of buy-side and independent analysts who don't suffer from the same incentive structure issues. The Estimize consensus ends up being more accurate than the Wall Street consensus 70% of the time, and far better represents the true expectation of the market.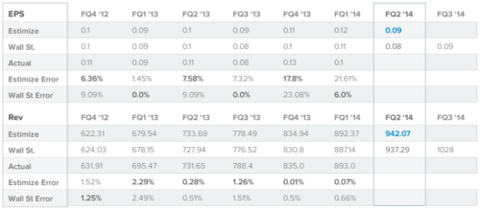 Over the past four months the Wall Street consensus trend for EPS has been negative, moving from 12 cents to 8 cents while the the Wall Street consensus trend for revenue has been positive, moving from $934.81M to $937.29. For many stocks, the trend in consensus is highly correlated to equity direction.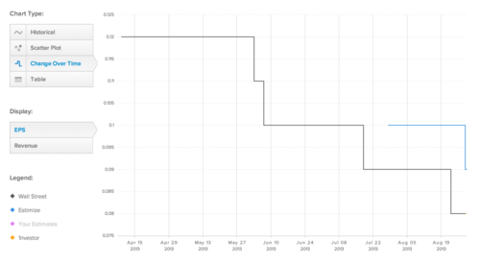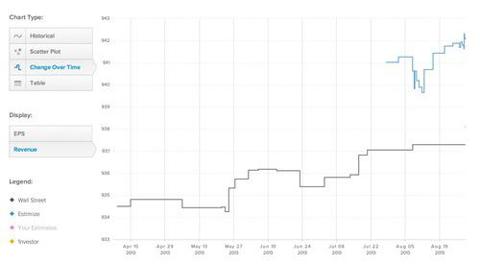 Over the previous eight quarters, CRM has beaten the Wall Street consensus for EPS five times, while beating the Wall Street revenue consensus for all eight reports. Over the same time period, CRM has beaten the Wall Street consensus for EPS five times while beating the Wall Street revenue consensus on seven occasions.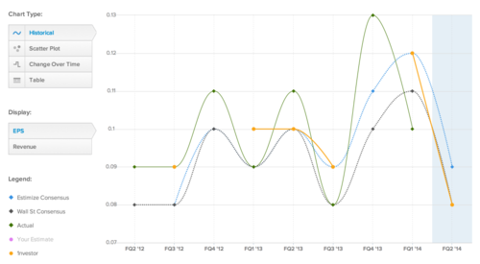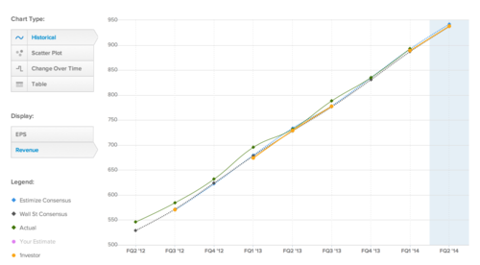 The distribution of estimates published by analysts on Estimize range from 8 cents to 11 cents EPS and $932.05M to $952.29M in revenues. The size of the distribution of estimates relative to previous quarters often signals whether or not the market is confident that it has priced in the expected earnings already. A wider distribution signaling the potential for greater volatility post earnings.
The analyst with the highest estimate confidence rating this quarter is 1nvestor, who projects 8 cents EPS and $938.1M in revenue.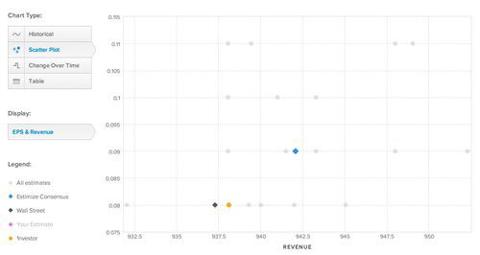 Based on the Estimize and Wall Street data, CRM looks set to report solid numbers. Rising revenue consensus into the report should give investors confidence in the top-line expectations. Based on the wide distribution in the consensus and the relatively large delta between the Wall Street and Estimize Revenue consensus, there may be information not priced into the market at this point to take advantage of.