Talk about your overused construct. Infrastructure used to be reasonably well-defined — electricity, roads, bridges, phones, airports, hospitals and water.
Unfortunately, the SPDR/FTSE Macquarie Global Infrastructure Fund (NYSEARCA:GII), correlates at a near 1.0 with Global Utilities (NYSEARCA:JXI). In fact, it's pretty difficult to tell the two apart.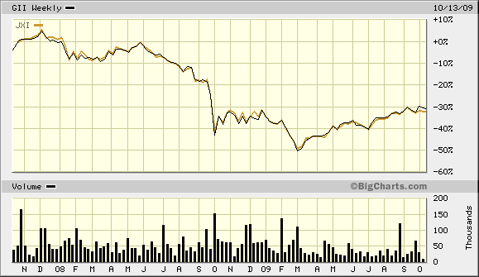 The problem here, of course, is that 90% of the SPDR/FTSE Macquarie Global Infrastructure Fund (GII) is represented by utility companies. Infrastructure advocates claim that you need representation of industries beyond electric plants and potable water; other industries might incorporate construction, building products, engineering, heavy equipment and energy.
Fair enough. I agree that the popular construct should incorporate companies that manufacture the industrial metals or materials for the infrastructure build-out. Moreover, I endorse the notion that industrial and heavy equipment corporations belong in the picture.
The iShares S&P Global Infrastructure Fund (NYSEARCA:IGF) has about 41% in industrials, 21% in energy and 38% in utilities. So why is this "infra-ETF" unable to perform much better than GII?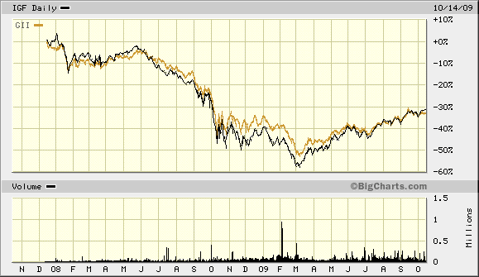 It appears that the drag of utilities exposure and even the drag of real estate have hurt performance here as well. Yet, I am starting to see a rash of excuse-making from conceptual "infra-lovers." Notice the subtle shift in the media from infrastructure ETF to infrastructure-related sector ETFs.
For instance, one might now include the PowerShares Dynamic Building & Construction Portfolio (NYSEARCA:PKB), which narrowly addresses engineering and construction. Yet where's the diversification and/or enhanced performance? PKB has struggled to keep up with the S&P 500.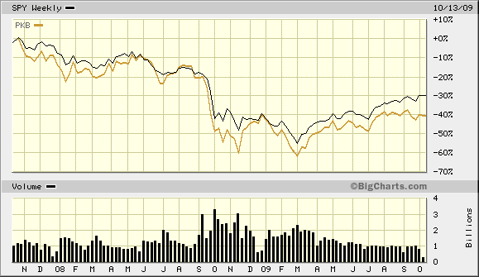 It appears that some have abandoned true infrastructure altogether, and are now using the term to refer to materials companies, hard asset providers and even technology networking corporations. After all, isn't increased access to the "net" part of infrastructure?
It follows that infrastructure-related sectors with strong performance numbers are the only areas being addressed by most writers. These include: (a) iShares Networking (NYSEARCA:IGN), (b) Market Vectors Steel (NYSEARCA:SLX), and (c) Global Materials (NYSEARCA:MXI).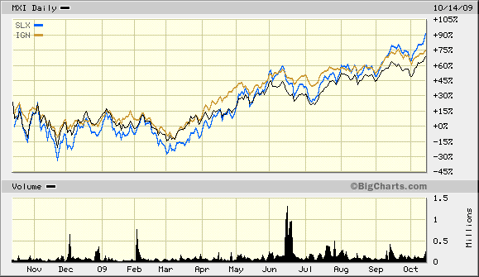 Okay… so the all-in-one access to infrastructure has fallen out of favor. There is a noteworthy exception, however. PowerShares Emerging Markets Infrastructure (NYSEARCA:PXR) has been "en fuego" since its inception in October 2008.
How can we tell? It's the only "Infrastructure ETF" that is beating an appropriate broad-market benchmark over 1 year. Specifically, PowerShares Emerging Markets Infrastructure (PXR) is outpacing Vanguard Emerging Markets (NYSEARCA:VWO).
Full Disclosure: Gary Gordon, MS, CFP is the president of Pacific Park Financial, Inc., a Registered Investment Adviser with the SEC. The company may hold positions in the ETFs, mutual funds and/or index funds mentioned above.