Charles Gassenheimer is a founder and the President of Carnegie Hudson Resources, a privately held asset management company and corporate finance advisory firm with a focus on M&A and corporate restructuring. He began his career at Credit Suisse as part of a team that started up a proprietary investment vehicle focused on private placements in small-cap public companies. He went on to Tribeca Investments, a $1.5 billion hedge fund within Citigroup Global Investments. After his tenure at Tribeca, Charles joined Satellite Asset Management and oversaw two internal strategies at the fund from 2003 to 2006: a convertible bond trading desk and a private investment group that structured private debt and equity investments in both private and public enterprises. Satellite was spun out of Soros in 1999. After several years at Satellite, Charles took a 90-degree turn and became Chairman and CEO of Ener1 Inc. He led the lithium-ion battery company through a rapid growth phase, and helped transform it from a 20 employee firm to a 700 employee firm. During that period of time, he raised $500 million in equity and debt capital for Ener1 and listed the company on Nasdaq in 2009.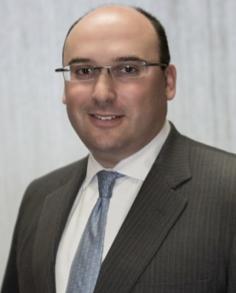 I met Charles around 1998, when he was still at Credit Suisse, and he made a couple of significant investments in a company we were working with in the area of fingerprint identification. Some years later he became an advisor to Ener1 Group, the parent of a publicly traded microcap called Ener1 Inc. We were working with Ener1 Inc, which had a distinctive approach to lithium-ion batteries, principally for cars, but they had a difficult time raising capital, and ended up relying on its principal "angel," a Russian investor whose principal assets were in paper and pulp. Charles became its Chairman and CEO. He devised and put in place a major investment handled by Morgan Stanley, and Ener1 Inc was off to the races. The stock went from a low of $0.08 cents when Charles took over to a high of more than $9 in a couple of years. Eventually Ener1 and other lithium ion battery companies like A123 Systems fell on hard times and were either restructured or bankrupted and sold off, but by then Charles was working with the company that is now called Carnegie Hudson Resources.
I had the opportunity to talk to Charles over coffee the morning of August 27.
JA: Looking forward for the next 12 months or so, what does your crystal ball tell you about the direction of the market?
CG: I'm not smart enough to predict the precise movements of the market, but generally speaking, given the continued movement of money into the market, any dip is going to be seen as a buying opportunity. That is not based on fundamentals, but on money flow.
JA: If the market is going to go up, what sectors are of most interest to you and to CHR?
CG: Our thesis is that the economy is going to continue to grind out a recovery, and as a result, the sectors we anticipate will turn in the best performances are TMT (Technology, Media, Telecom), energy and healthcare.
Let's talk about growth. The entire thesis is that as people start to look for returns in the markets, they will need to start looking beyond the large cap sectors and into more small-cap and mid-cap opportunities. The broad market has doubled since 2009, which probably means that the large-cap market will not present the same quality of growth and opportunity that will be available in small-cap and mid-cap companies.
Part of that is evident when large-cap companies like Amgen (NASDAQ:AMGN) buy smaller companies like Onyx Pharmaceuticals (NASDAQ:ONXX), paying about $125 per share in a deal worth over $10 billion. We are going to see other large-cap names looking for tuck-in acquisitions like that. In Amgen's case it was about adding some cancer therapeutic drugs to its portfolio. We are going to see substantial M&A activity in the small and mid-cap space as CEOs of large-cap companies struggle to re-deploy the mountains of retained earnings they are sitting on, looking for positive returns.
JA: Do you see large-cap dividends rising?
CG: More likely we will see more and more stock buybacks and repurchases instead of steadily rising dividends due to the uncertainties of the economic cycle. In my opinion corporate boards are more comfortable with buybacks and acquisitions than with raising dividends, which are seen as dangerously permanent.
Look at Exxon Mobil (NYSE:XOM). The yield today is 2.9%, not shabby alongside today's long-term Treasuries. And yet they announced one of the weakest quarters they have had in a long time. So a high yield is not what the doctor ordered in terms of maintaining Exxon's market cap. Companies demand that they deploy cash to enhance earnings. As we approach the next stages of this economic recovery, I believe that will mean greater and greater M&A activity.
JA: Can you tell us something more about Carnegie Hudson Resources?
CG: We are a New York City-based asset management and advisory company. At our core we are focused on private equity opportunities in the energy space, particularly oil, gas and coal. And we are also focused on capital solutions for the growing small cap sector.
We have been involved in several transactions recently including advising our sister fund, Rockland Capital Partners, on the acquisition of Beacon Power's assets and IP after its bankruptcy. We also advised our partner, Wanxiang, on their successful acquisition of A123 Systems out of bankruptcy - and that was at a time when the so-called smart money was betting that Johnson Controls (NYSE:JCI), advised by JPMorgan, would win the battle for A123.
Through our partnership with privately held Quantum Reservoir Impact we have access to 160 of the world's foremost oil and gas reservoir management experts. Just to put that in perspective, QRI manages approximately 5% of global daily oil production on behalf of their clients.
We have a good deal of experience in our senior management. Our chairman is former New York governor Mario Cuomo, and our co-chair is Michael del Giudice, who has a resume as long as your arm, but is probably best known these days as the lead director of Consolidated Edison. Mike also serves on other boards, including NYRA, the New York Racing Association. Our CEO is Drew Schaefer, former President and COO of Pacific Capital Group, and chairman of Liberty Helicopters and Universal Marine Medical Supply International.
JA: Why small caps at this point in the recovery?
CG: Well, 76% of publicly listed stocks (not including the OTC companies) are below $500 million in market cap, so the opportunity set is the 3 out of 4 stocks that are below $500 million in value. You have to go below the S&P or the Dow or the Nasdaq composite, and look at the under-loved and under-followed companies to get a good return.
JA: Are most of those companies under-banked?
CG: Yes. Since 2008-2009, many of the investment banking firms that historically covered the small and mid-cap sector have reduced headcount, and they no longer provide research or significant capital markets support for these companies. Therefore, there is a dearth of capital availability for these companies to be able to execute their business plans effectively.
JA: At $500 million a lot of them must have shelf registrations.
CG: Due to recent SEC rule changes, one of the efficient means for a company to raise capital is an ATM (at-the-market) offering, feeding the stock into the market from an effective shelf registration. But that doesn't provide the sort of capital that most companies need to grow. A shelf is frequently more a bridge to an underwriting. And today the banks that underwrite the shelf offerings have a more limited distribution capability, and typically discounts to market pricing can be 15-20%. If there is no shelf registration, the discount can be 25% to 30% for an unregistered offering.
JA: And which banks are serving the small-cap and mid-cap companies these days?
CG: There are some very focused quality small-cap investment banks that service the smaller companies. Some that come to mind are Cowen (NASDAQ:COWN), JMP Securities (NYSE:JMP), Stifel Financial (NYSE:SF) and Needham.
JA: So what do you like in energy?
CG: The demand for energy is going to continue to increase globally. The world consumes 91 million to 92 million barrels of oil per day. Oil is principally a transportation fuel, and as the world economy improves, we are going to see increased demand for oil, which means that exploitation of additional oil resources globally will continue to provide opportunities for equity value creation. That growth in demand is going to occur primarily in Japan, China, Korea and India.
As a result we remain very bullish on oil and gas exploration as more modern drilling techniques and enhanced oil recovery on the reservoir management side allow for greater wellhead production, lower operating expense and lower capital costs. We see this as the biggest opportunity for value creation in the energy space today. We like Sanchez Energy Corp (NYSE:SN), Conoco Phillips (COP) and Energy XXI (EXXI), which is an undervalued Gulf of Mexico play.
JA: You mentioned healthcare.
CG: Some early stage healthcare companies consume money at an enormous rate, like biotechs. The payoff on biotech stocks is fairly binary, so while they are an important part of a small-cap growth portfolio, it is important to understand the binary nature of the payoff. Either it works or it doesn't. Therefore from a credit point of view, keep the duration of the structure short so as to manage the risk within a visible period of time.
JA: What is CHR doing to take advantage of the small-cap growth period you foresee?
CG: We are building a hedge fund platform to service and finance the small-cap sector by providing structured capital solutions to meet the needs of the orphaned small-cap space. I have personally invested in over 400 private and public small-cap companies in my career. The capital we have provided has created thousands of jobs and a tremendous increase in value, and has given companies an opportunity to execute some very prospective business plans.
We typically like to invest in companies where the money provides a way to get to a value-creation event. An example: this could be the last money required to get the company to EBITDA positive. It could be money to launch a new product. It could be money to scale and ramp working capital required to execute a revenue growth plan or to complete an M&A transaction.
As I said earlier, we are likely to concentrate our efforts, at least initially, on technology, media and telecommunications ("TMT"), energy, industrials and healthcare. We particularly intend to look at special situations where our capital can be a meaningful catalyst that fixes a corporate problem.
And it's important for me to be very clear that all of our transactions will have some form of equity participation whereby value creation for all stakeholders will be paramount, so our interests will be aligned with management and shareholders. We have a long history of partnering with management, and we also have the unique perspective of having sat in the CEO's chair, so we understand the total effort it takes to execute a small-cap business plan.
We believe this fund product will be extremely scalable. We will be targeting average investments of $15 million per transaction and believe this is a sweet spot. We are looking for a typical investment duration of 1 to 2 years.
JA: What companies are going to be of interest?
CG: It needs to be an emerging growth story that is at the point of commercialization and requires financing to achieve positive EBITDA, or requires working capital to scale the revenue.
JA: And this comes from your overall conviction that the small caps and mid caps will dominate the equity appreciation in the next leg of this recovering economy and improving market?
CG: We believe it is time to look to the small-caps and some of the mid-caps because the broad market has had its biggest gains already. The small caps have been left behind, but the capital that has accumulated with the appreciation of the large caps will fuel the next leg - the small-cap leg. We want to be ready.
JA: Thanks, Charles.
Disclosure: I am long XOM. I wrote this article myself, and it expresses my own opinions. I am not receiving compensation for it (other than from Seeking Alpha). I have no business relationship with any company whose stock is mentioned in this article.