There are at least two axioms that I believe alternative energy investors should follow. The first is to have an investment horizon of at least three to five years, in order to be able to take advantage of several upcoming sea changes – such as global cap-and-trade and the mass introduction of plug-in electric hybrid vehicles – that are expected to power the sector higher.
The second is to pay close attention to companies that look more "dirty" than "clean," because in this new carbon-constrained environment, many are launching clean initiatives that within three to five years could make them alternative energy powerhouses.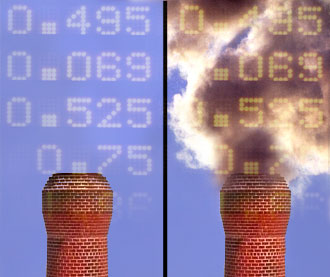 Three such companies are Norway's StatoilHydro (NYSE:STO), Japan's Mitsubishi Heavy Industries (OTCPK:MHVYF), and Mexico's Cemex SAB de CV (NYSE:CX).
Statoil today is a "dirty" oil and gas firm, but in three to five years it could emerge as a key player in the area experts are calling "the Saudi Arabia of wind," otherwise known as offshore Maine. It's been estimated that the Gulf of Maine has about 150,000 megawatts of harvestable wind energy, and StatoilHydro, in partnership with the University of Maine and others, is currently testing its wind energy technology, the same technology it already uses off the Norwegian coast.
Mitsubishi Heavy Industries makes oil tankers, helicopters, tractors, torpedoes and more. But what alternative energy investors should know is that it also has developed a rooftop solar unit reportedly capable of supplying 65% of the energy needs of a Japanese household. The unit reportedly combines photovoltaic generation and solar heat recovery, the latter usable for household heating and hot water. Commercial sales are expected to ramp up in 2010.
Meanwhile, Cemex's U.S. unit just got a contract from the U.S. Department of Energy to develop technology for carbon capture and storage (CCS)). The project, which involves designing a dry sorbent capture and compression system, could become an essential way of dealing with one of the biggest sources of this greenhouse gas, namely, the production of cement. Like all cement manufacturers, Cemex could pay a hefty financial penalty under cap-and-trade, but technology like this could turn the company's (and the cement industry's) future around.