THE LIGHT VOLUME RALLY HAS LEGS

The low volume rally continues with news being spun six ways from Sunday. Today it was carryover optimism from last week's winners Google (NASDAQ:GOOG) and JPM (NYSE:JPM) and today's rationale seemed a stretch: "Gannett revenues down; results top expectations", "Eaton Corp sees improvement in key markets" and "Hasbro rose on cost cuts". Oh yeah baby!

In the meantime, we await Apple (NASDAQ:AAPL) and Texas Instrument (NYSE:TXN) earnings. Further investors are oddly joyful in high oil and commodity prices as they look at recovery prospects more than increased costs. Fed Chairman Bernanke seemed to give a green light to further dollar declines when he suggested China should spend more and Americans spend less. Did I get that right?

As stated, volume was on the light side and breadth was as positive as you'd expect.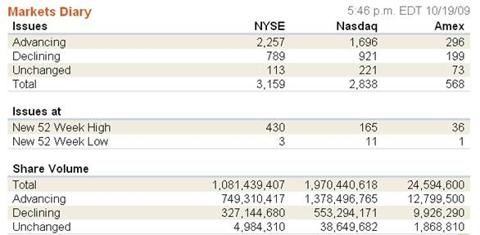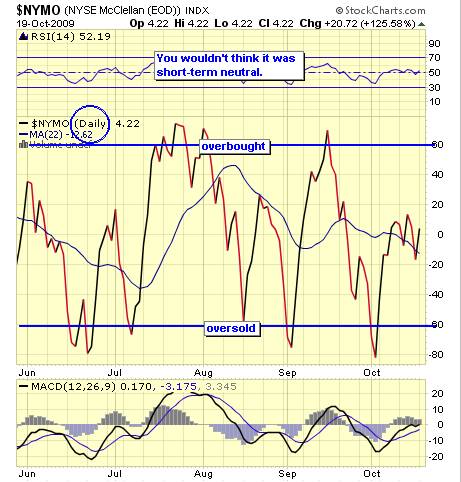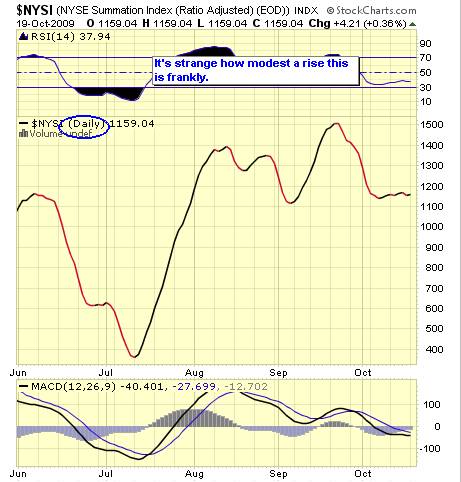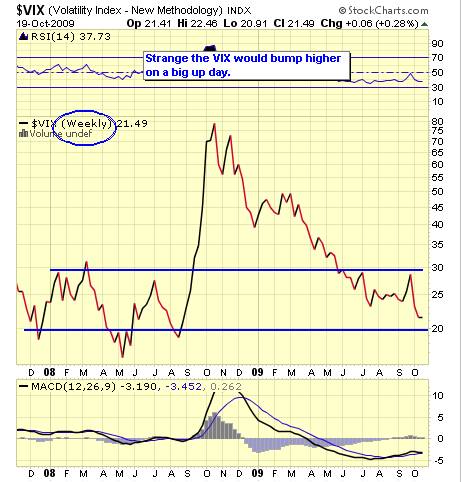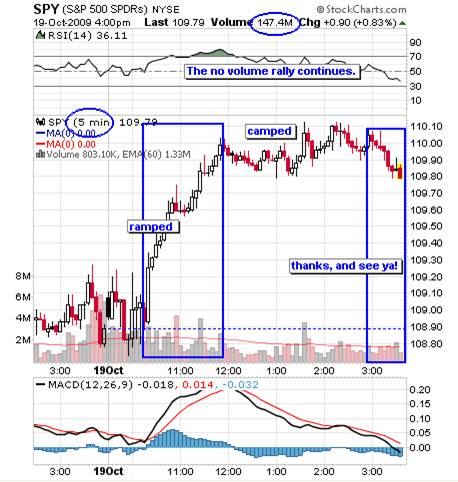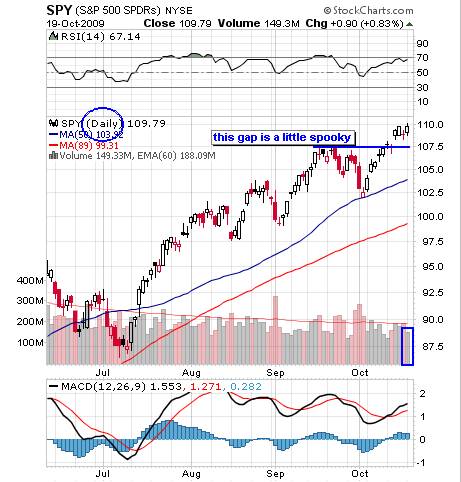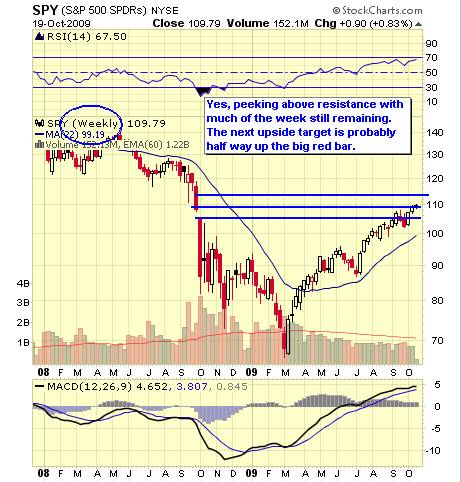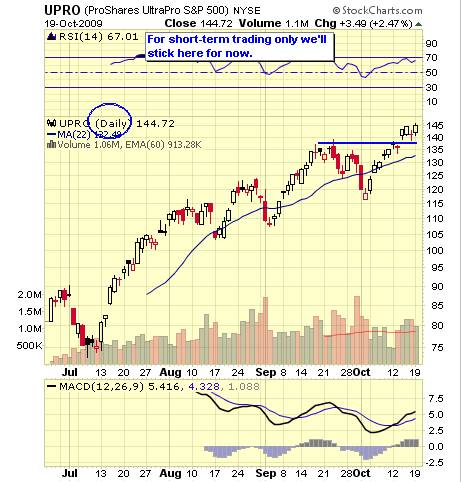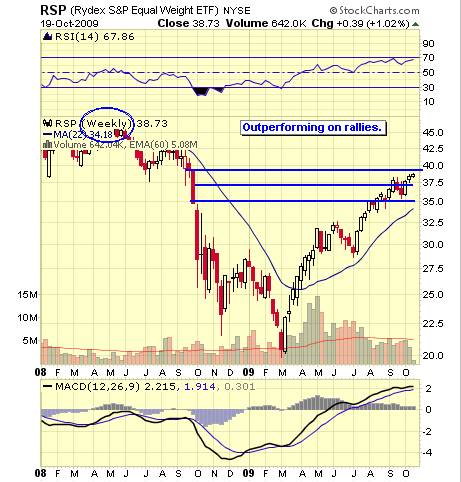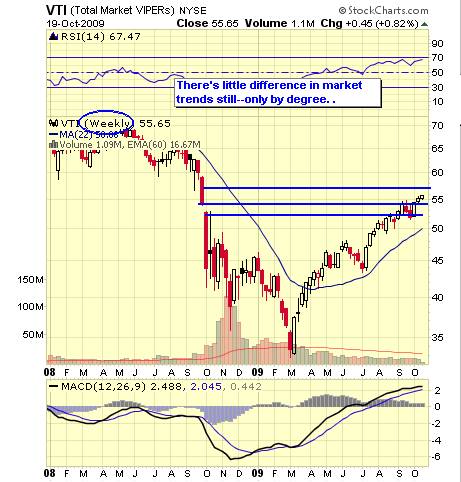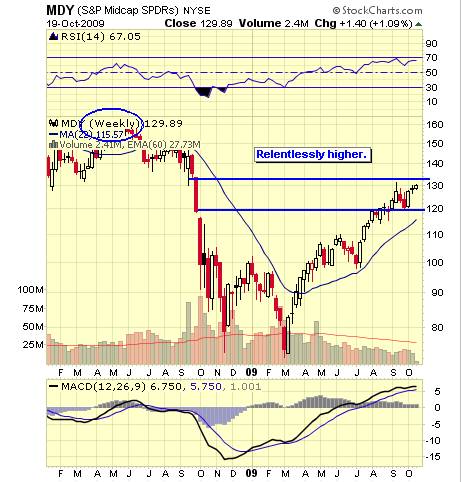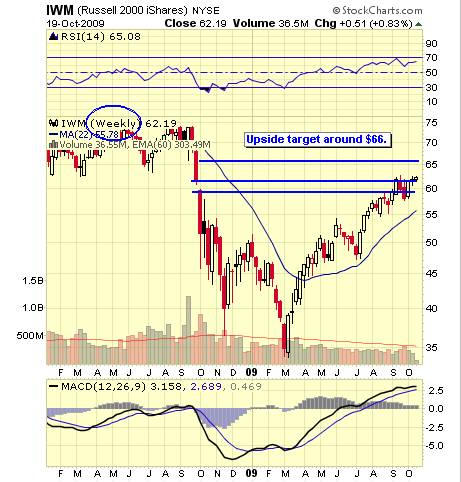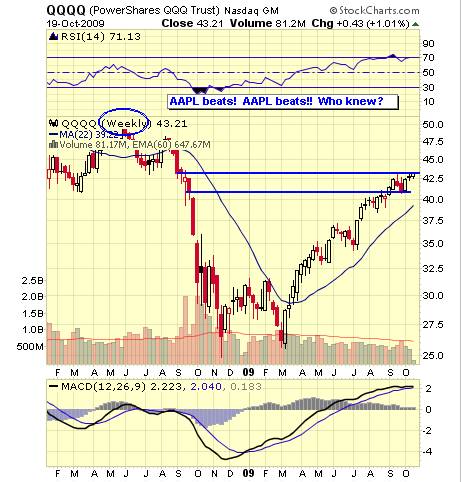 Below are some After Hours quotes.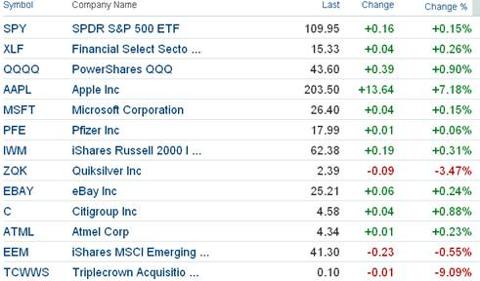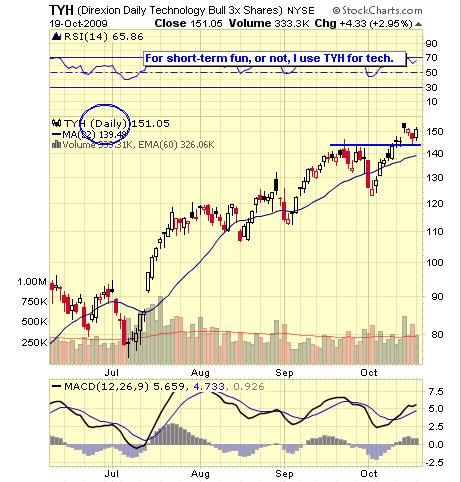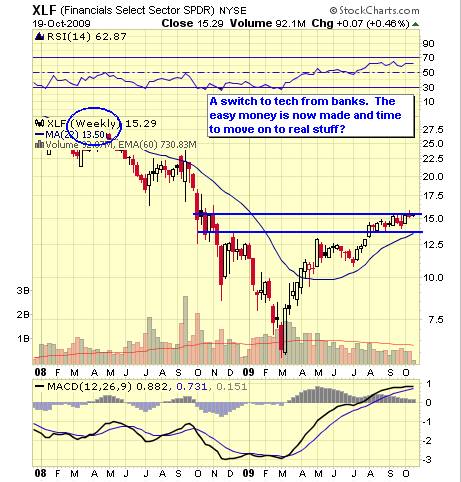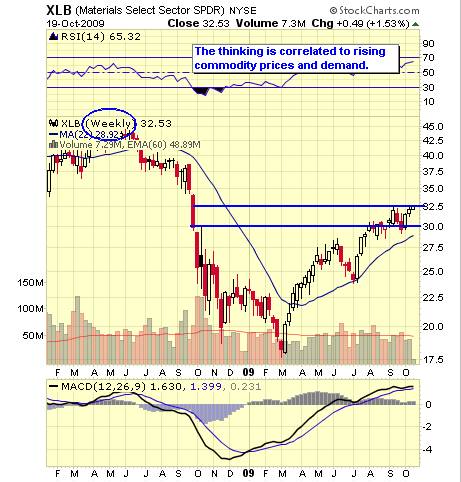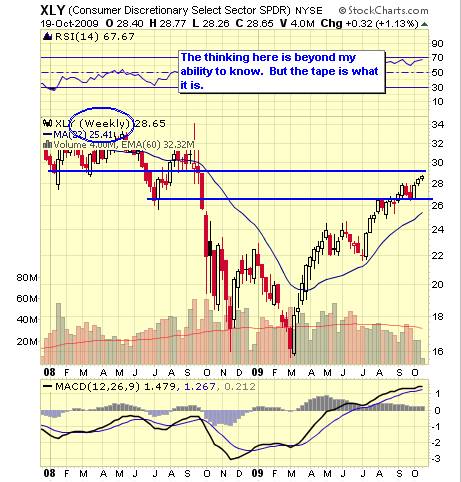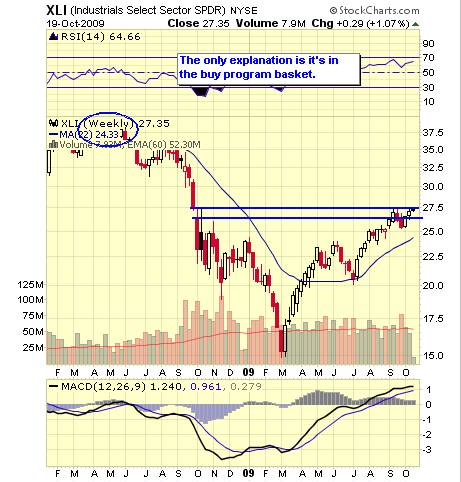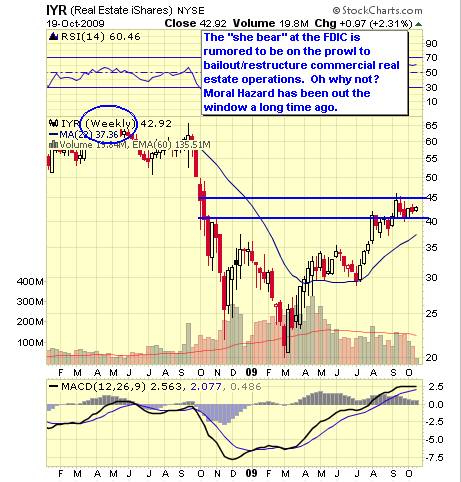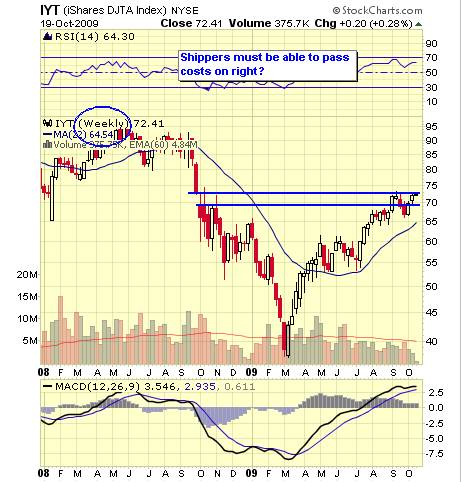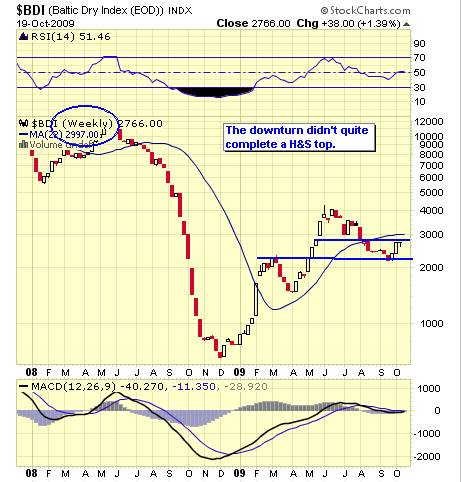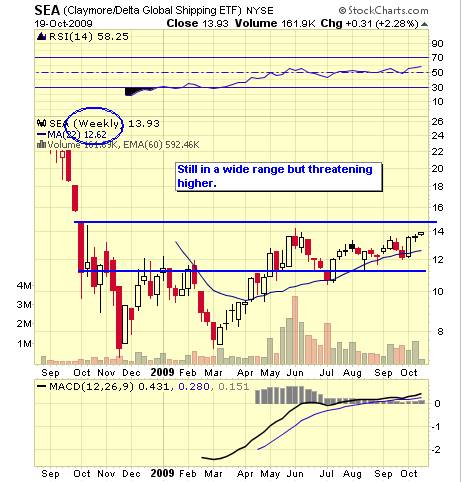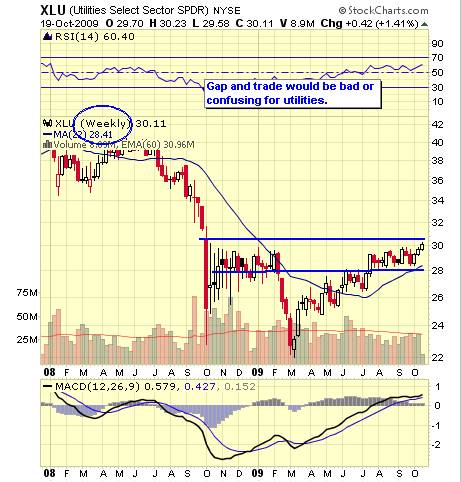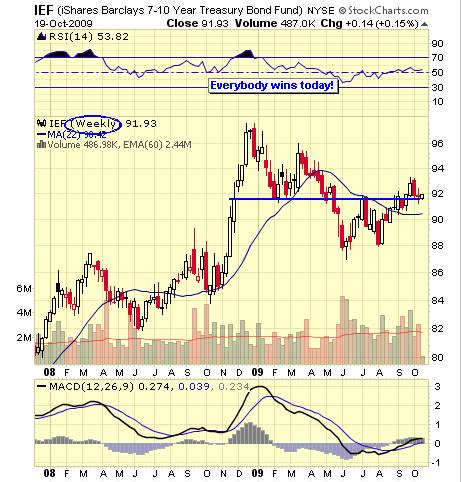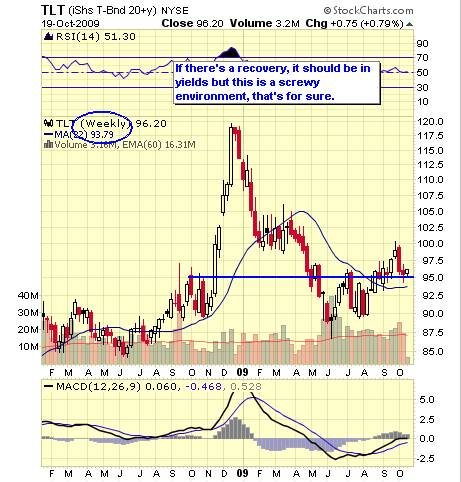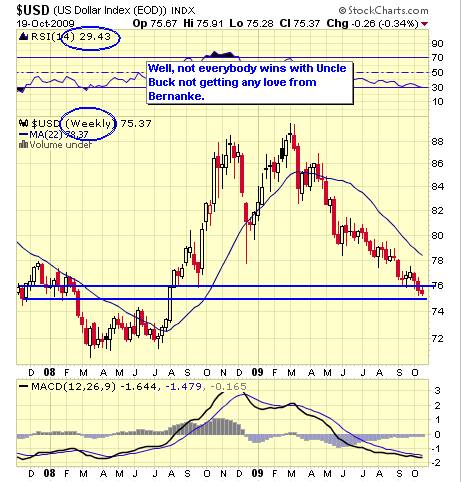 Go to Page 2: Commodities, Emerging Markets >>