<< Go to Page 1: The Light Volume Rally Has Legs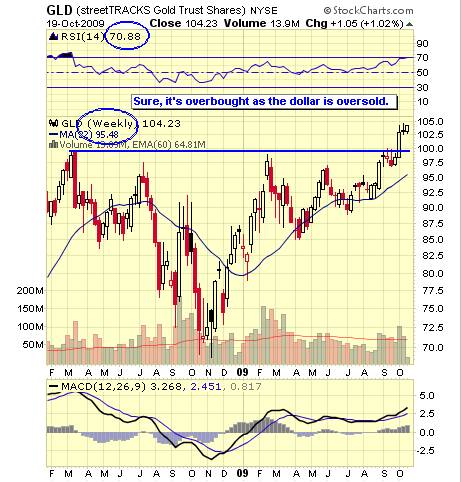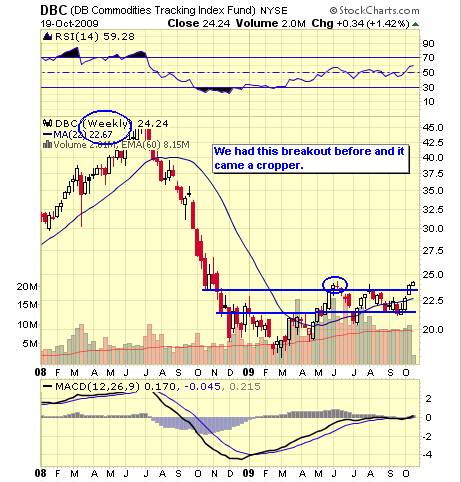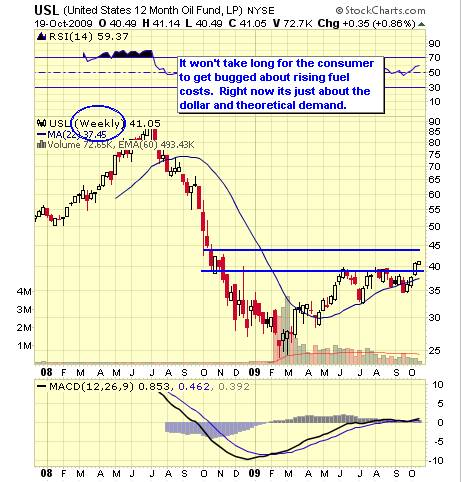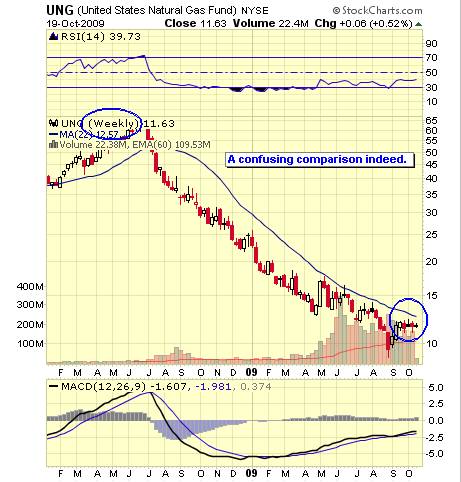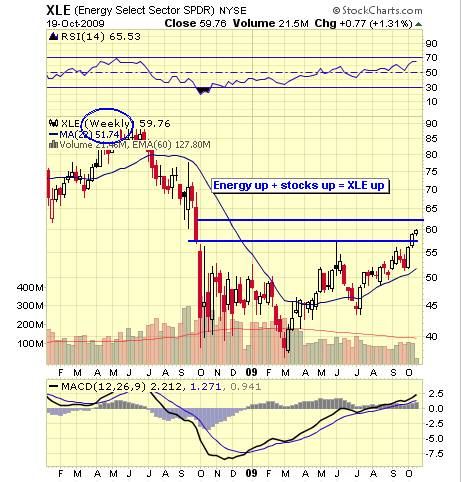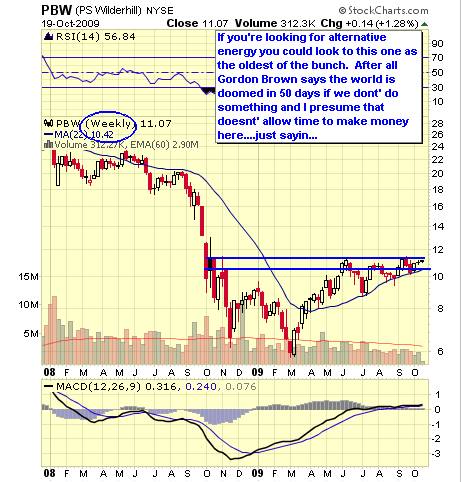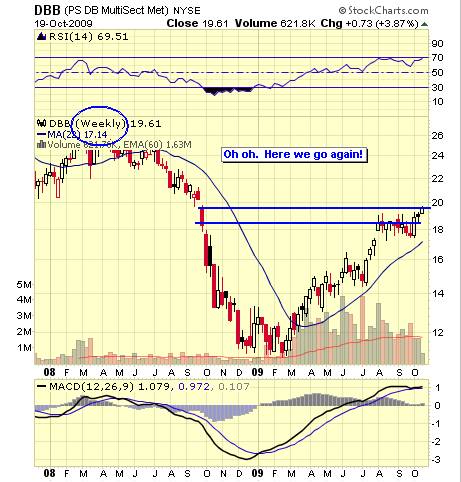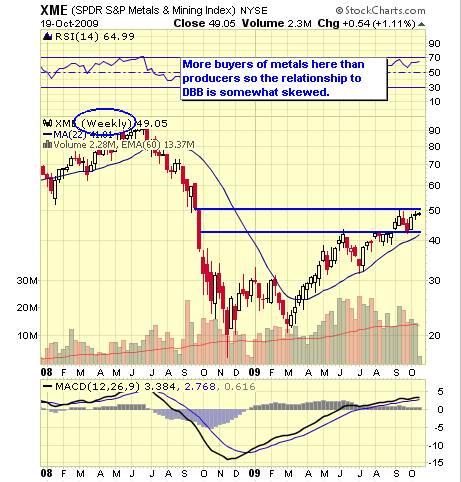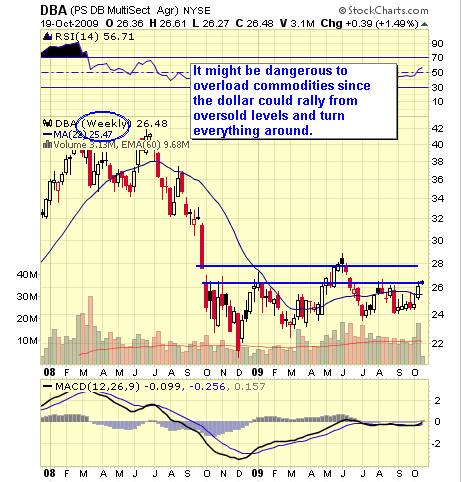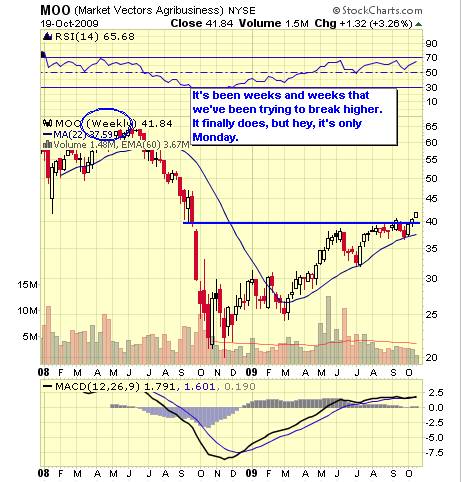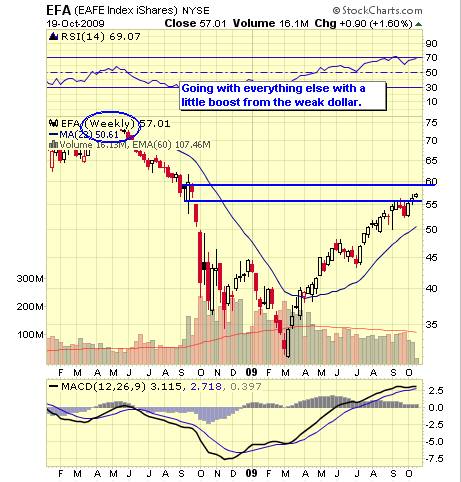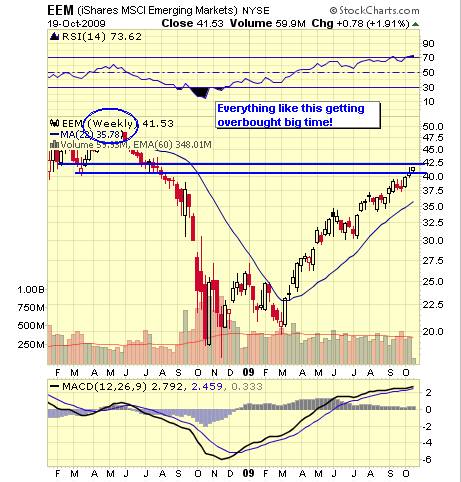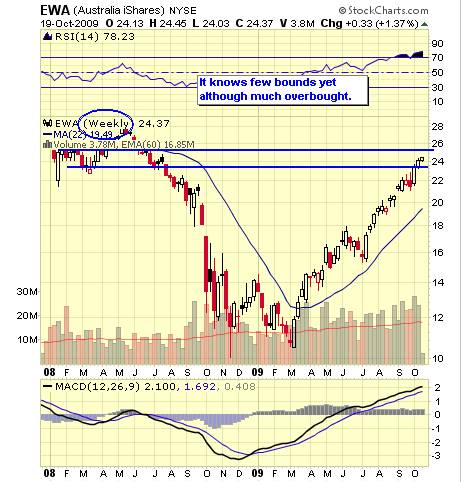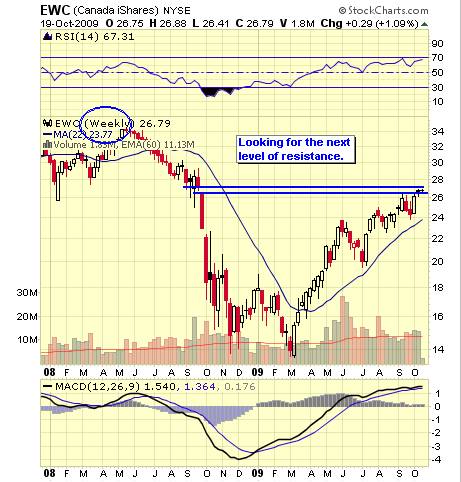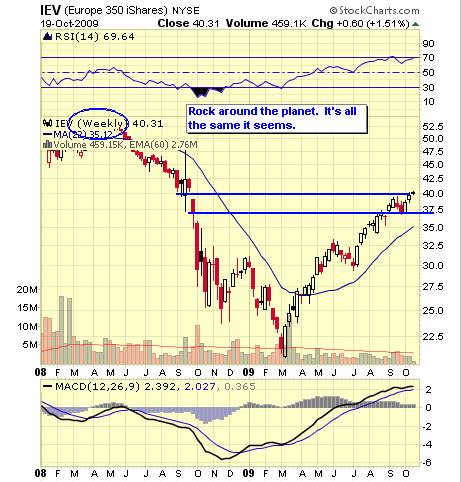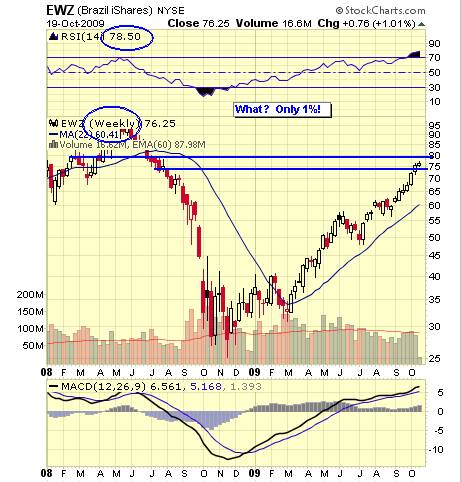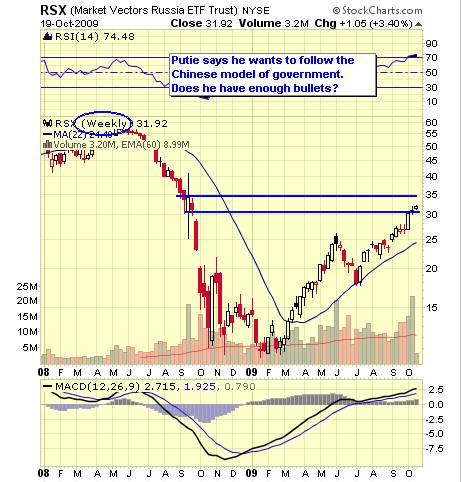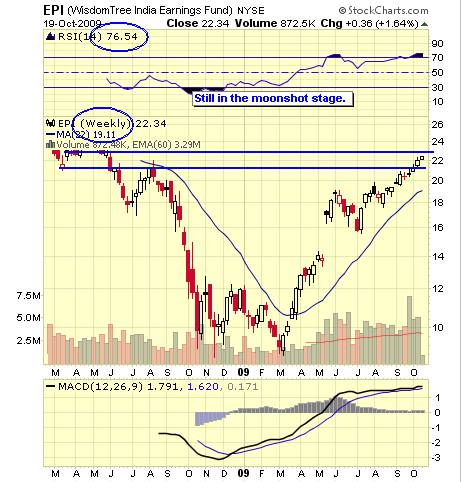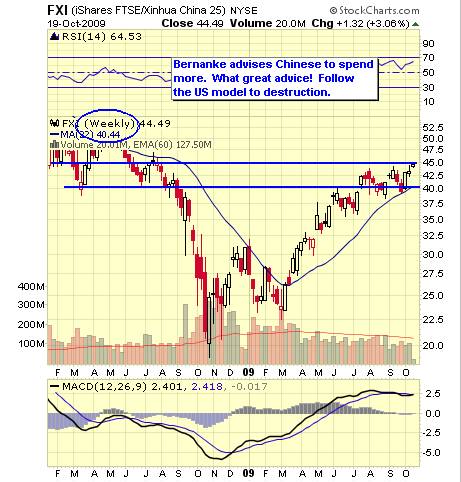 Thomson-Reuters stated today that earnings were lower by 22% for those companies reporting thus far which compares to 24% lower for the previous period. That's not that great is it?

The bottom line is stocks globally continue higher, the dollar continues to fall, commodities rise and bonds remain in some altered universe.

Apple beat by a mile and Texas Instruments beat marginally. So stocks are higher in after hours trading and should rise tomorrow. What can stop this from happening? I don't know, but that's why they play the game.

We've got more earnings tomorrow and more economic data.

Let's see what happens and you can follow our pithy comments on twitter.

Disclaimer: Among other issues the ETF Digest maintains positions in: SPY, UPRO, VTI, MDY, IWM, TYH, XLB, UYM, XLY, UDN, GLD, DBC, USL, EFA, EEM, and EWC.

The charts and comments are only the author's view of market activity and aren't recommendations to buy or sell any security. Market sectors and related ETFs are selected based on his opinion as to their importance in providing the viewer a comprehensive summary of market conditions for the featured period. Chart annotations aren't predictive of any future market action rather they only demonstrate the author's opinion as to a range of possibilities going forward. More detailed information, including actionable alerts, are available to subscribers at www.etfdigest.com.