These days, no one would dare call Microsoft (NASDAQ:MSFT) boring. Sure, it has that ancient combination of Windows operating system and Office software which generates the bulk of its business. But in recent years it has added a money losing online division, a leading gaming product in the xBox. Then, in the past month, controversial CEO Steve Ballmer announced he would be stepping down within a year and the company announced it would acquire cell phone giant Nokia (NYSE:NOK). Too much too soon? Investors seem clueless what they should do: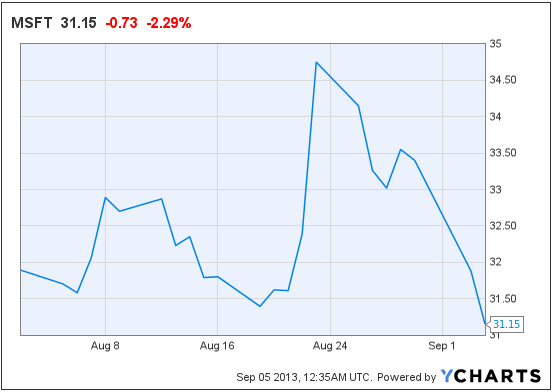 I do own Microsoft in the USDP and I think this might be a good time to get in on Microsoft. Why? A lot of upside and limited downside. That's the winning combination I always work to find. Here are a few key metrics that I've been looking at:

Solid numbers here, right? Let's look at fundamentals: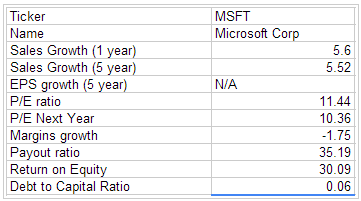 Again, there's not much to be concerned about. The 10.36 P/E is attractive for a company that is growing and has so little risk and volatility in its revenues and earnings.
Much Of It Rests On The Next CEO
I'm not going to lie. Microsoft's future is very much tied to who the board will end up choosing. Many are concerned that it's impossible to expect a great pick given this board was the same one that picked Ballmer. But just look at Yahoo which also had a bad board and how well the stock has done since hiring Marissa Mayer. I don't think anyone would argue that Microsoft's potential is even greater.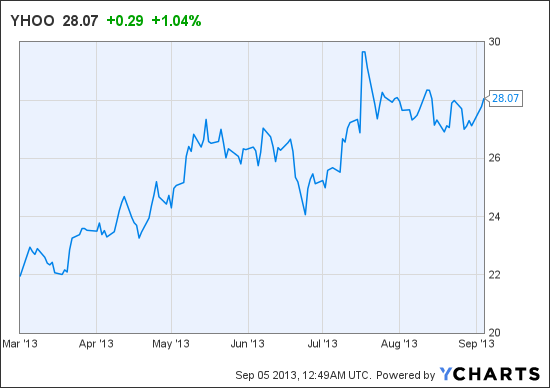 YHOO data by YCharts.
What do you think? Would you buy Microsoft?
Disclosure: Long Microsoft (MSFT).